Marvel Studios and Simu Liu are ready for audiences to see Shang-Chi brought to life but the MCU's newest lead star discusses how he had imposter syndrome by all of the incredible talent he was surrounded by on Shang-Chi and the Legend of the Ten Rings.
In just a couple of weeks, Marvel Studios is set to deliver its second theatrical release to the worldwide public with Shang-Chi and the Legend of the Ten Rings. This will not only be the MCU's first new origin story of Phase 4 after the Black Widow prequel, but also the first new movie set after the universe-altering events of 2019's Avengers: Endgame.
RELATED: KEVIN FEIGE TALKS ABOUT HOW CASTING ROBERT DOWNEY JR. WAS THE BIGGEST RISK WHEN CREATING THE MASSIVELY SUCCESSFUL MCU
Simu Liu's titular hero will help introduce fans to the mystical world of martial arts in a movie that will explore Asian culture within the MCU for the first time. The solo outing is set to combine a brand new story with powerful heroes and weapons alongside a deep look back at the MCU's past with an exploration of the mysterious Ten Rings organization that first debuted in Iron Man.
Simu Liu Is Joined By An Impressive Cast
Alongside Simu Liu, is an all-star cast of MCU newcomers and returning regulars alike to help bring this thrilling origin story to life.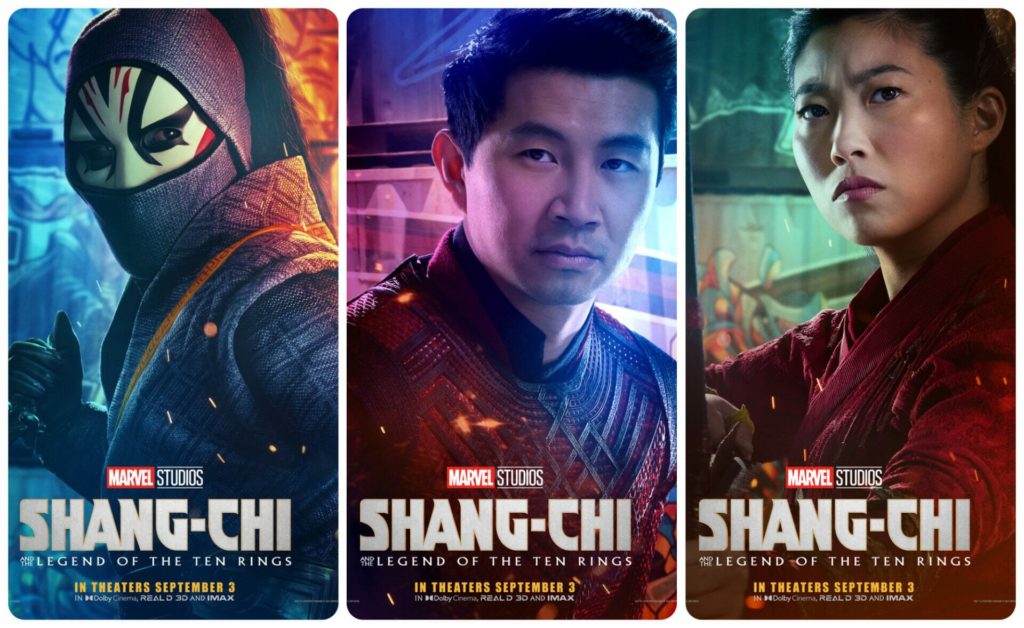 Chinese acting legend Tony Leung will be bringing the real Mandarin to life next to rising stars like Awkwafina as Katy and Meng'er Zhang as Shang-Chi's sister Xialing. The movie will also feature long-awaited returns for characters like the Abomination from The Incredible Hulk, Wong from Doctor Strange, and even Trevor Slattery from Iron Man 3.
RELATED: BEN KINGSLEY SHARES HOW FEIGE PITCHED HIM THE TREVOR ROLE FOR IRON MAN 3
The team behind this movie recently got together for the official press conference ahead of this movie's release in September, where Simu Liu spoke about the incredible star power Marvel is boasting alongside him.
Simu Liu Felt Like He Had Imposter Syndrome
Liu spoke about feeling like he had "imposter syndrome" considering how much talent he worked with every day on the set of the movie. Going into details about his screen tests for the movie, he praised the team for "putting (him) at ease" on numerous occasions and spoke of his experience with the MCU as "the craziest dream that someone could possibly dream:"
"Yeah, I mean, it was like imposter syndrome every single day. Truly, it was such a treat, and it was all I could do just not to mess it up. When I was first cast, I did my final screen test with Nora, and she did such a wonderful job of putting me at ease. My nerves were sky high. I was an actor from Toronto, I really had never allowed myself to imagine being a part of the MCU.

It's the craziest dream that someone could possibly dream, and Nora did such a good job of putting me at ease and just being in the moment with me. We had such a beautiful chemistry, this bickery old couple chemistry. That was so beautiful. As I met more of the members of the cast like Tony and Michelle and Sir Ben, every day it was like waking up to another dream.

It was really beautiful. And then having Meng'er come and join us too when we were all in Sydney was fantastic, because she was great. I can't wait for people to watch the movie and to know you, who you are in real life and who you are in the movie. They are both parts of you, but they're so hilariously polar opposites too."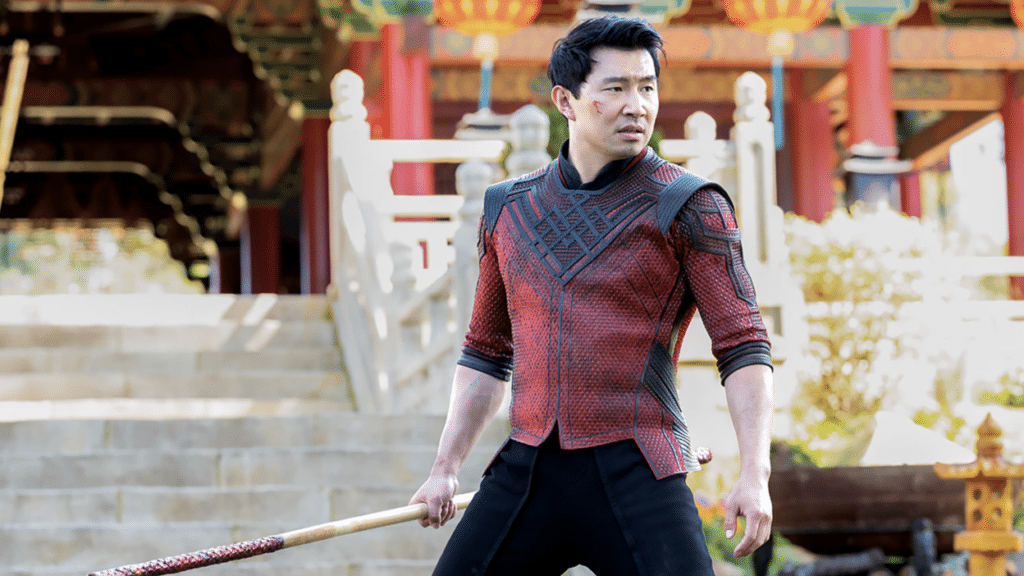 Simu Liu Is The Perfect Addition To The MCU
Simu Liu has lived up every moment of his first experience with Marvel Studios, especially considering that this is by far the biggest project of his young career. Even considering how much impressive talent surrounds him in Marvel's first debut origin story of Phase 4, he's remained incredibly humble as he puts forth his best work to deliver a brand-new superhero to the MCU.
RELATED: 'SHANG-CHI AND THE LEGEND OF THE TEN RINGS' CAST ON INCORPORATING CHINESE LANGUAGE IN THE UPCOMING MARVEL BLOCKBUSTER
Fans are now building up considerable hype to see this team of newcomers and veterans come together on the big screen as reviews come forward praising the MCU's efforts for its second movie of Phase 4. With only two weeks until the film makes its full arrival to the public, it will be exciting to find out just how well this cast meshes together for the MCU's next major addition.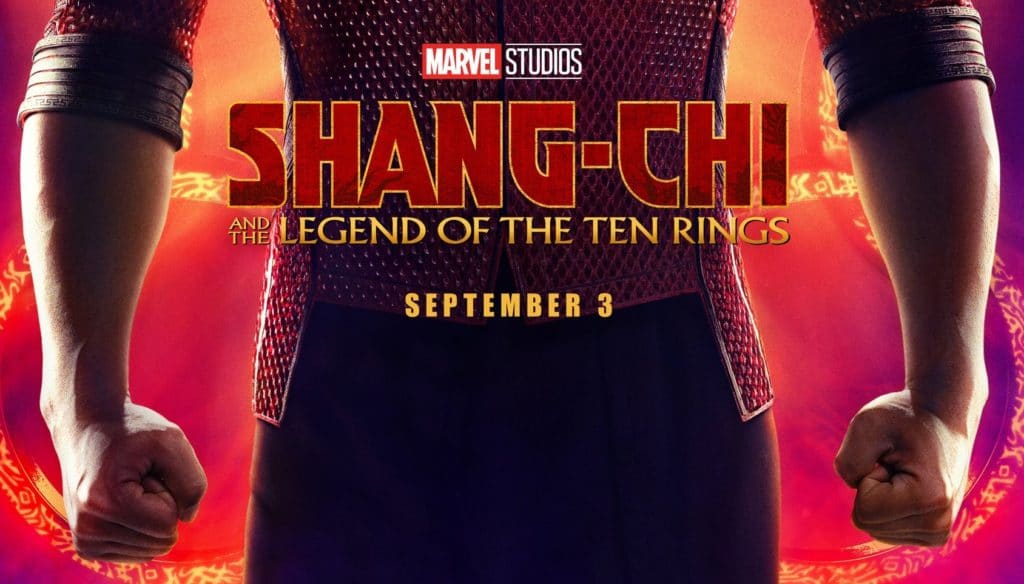 Simul Lui stars as Shang-Chi in Shang-Chi and the Legend of the Ten Rings will debut in theaters on September 3, 2021. Are you excited for 'Shang-Chi and the Legend of the Ten Rings? Let us know on Twitter!
READ MORE: SECRET WARS: JIM SHOOTER TEASES MARVEL IS DEVELOPING A LIVE-ACTION MOVIE AFTER CONTRACT OFFER