Howdy, Partner!  After months of fanticipation, Netflix's adaptation of the popular anime Cowboy Bebop finally has a release date along with some BTS images. 
The series will star John Cho as Spike, Daniella Pineda as Faye, and Mustafa Shakir as Jet Black, among many others, and ride onto Netflix on November 19, 2021. Take a look at the images below: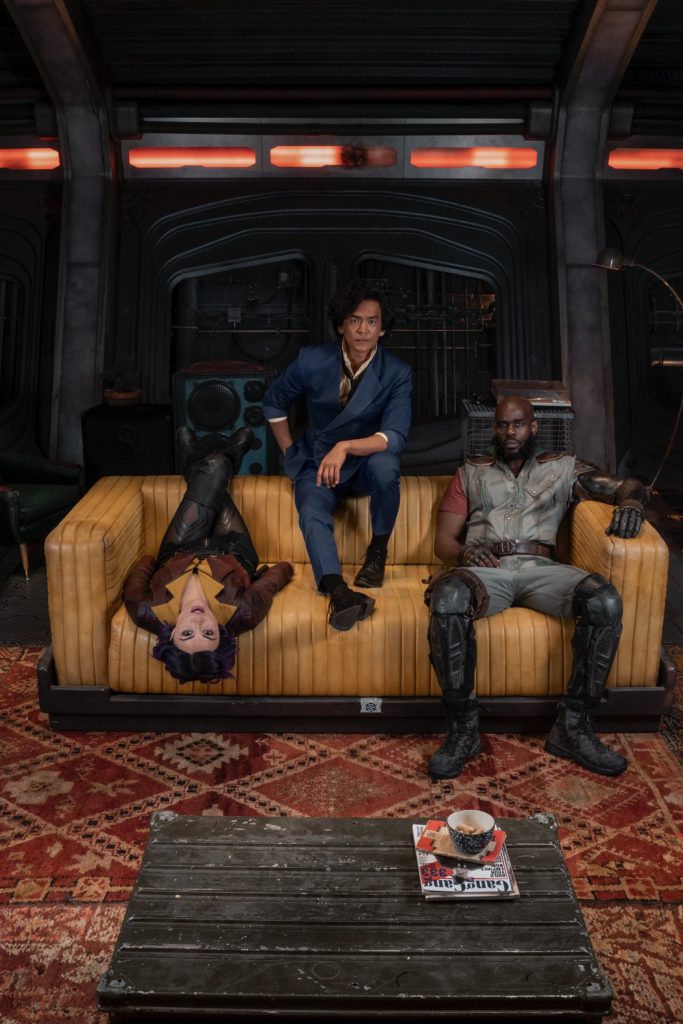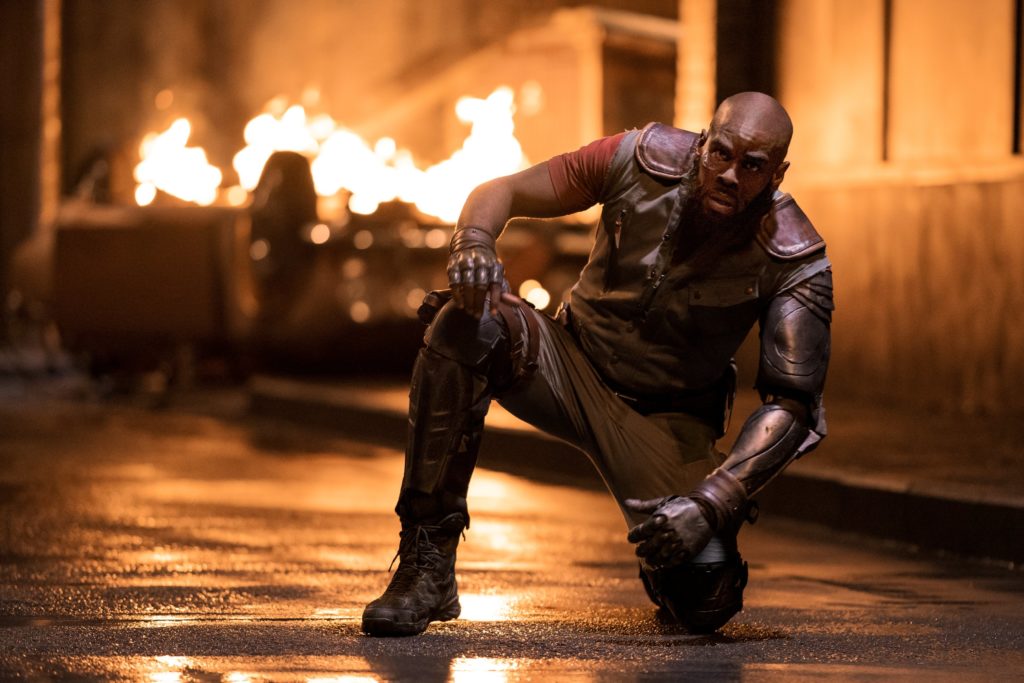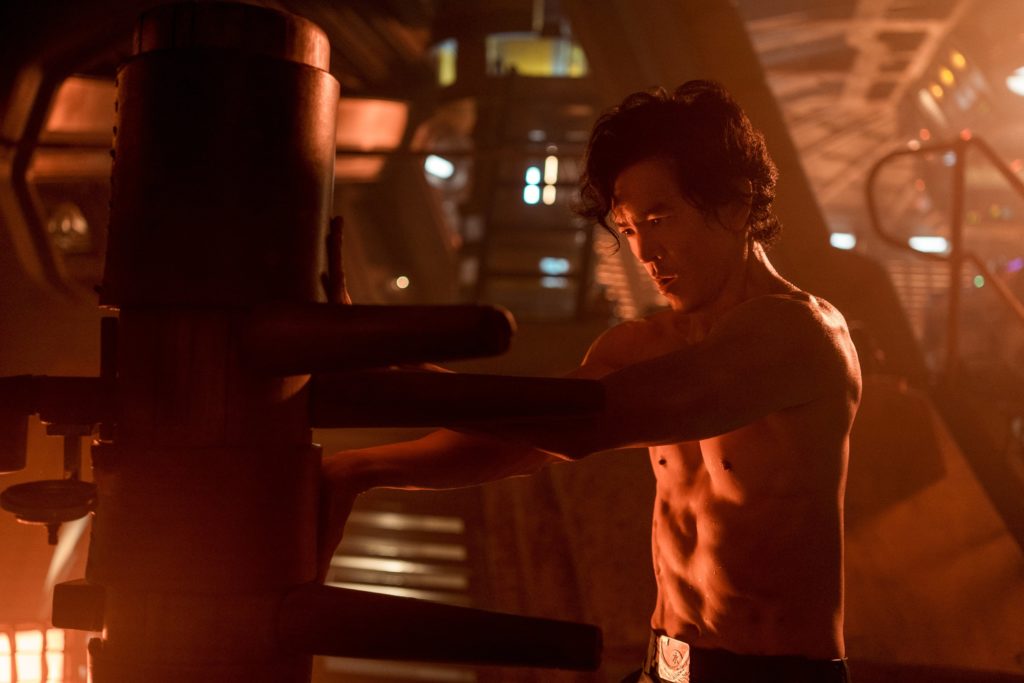 Netflix Spared No Expense For Cowboy Bebop
Those images promise an action-packed season. We see the leads walking in unison, one in which Spike visits a church, another where Faye looks to be in the middle of a fight, and one where Black is avoiding an explosion behind him.  The visual aesthetic is reminiscent of the Alita Battle Angel movie, with a mixture of muted and bright colors within a gritty world. 
It's unclear how much time the show will spend on Earth and how much gallivanting through the cosmos, but it is clear Netflix has spent quite a pretty penny bringing this adaptation to life. Cowboy Bebop has a dedicated fanbase that has been waiting for this film for decades. The classic anime ranks up there as one of the most ground-breaking animes series of all time, so no pressure Netflix.
RELATED: ONE PIECE: NEW CHARACTER DESCRIPTIONS FOR THE HIGHLY ANTICIPATED LIVE-ACTION SERIES: EXCLUSIVE
Netflix has provided a number of live-action anime adaptations over the past few years including Death Note, Bleach, FullMetal Alchemist, other fantasy series like The Witcher, Fate: The Winx Saga, Shadow & Bone, and the upcoming Avatar: The Last Airbender reboot.  Only time will tell how Cowboy Bebop performs, but from the cast and images, it looks like it could be great.  We at The Illuminerdi will let you know as soon as it comes out.
Cowboy Bebop premieres on Netflix on November 19, 2021. Are you excited to see this classic anime turned into live-aciton? What are your thoughts on the new images and casting? Have you watched the original anime? Who's your favorite character on the show? Let us know in the comments below and on our Twitter.
KEEP READING: DEADPOOL: KEVIN FEIGE GIVES EXCITING UPDATE ON DEADPOOL 3