Marvel's Chief Creative Officer Kevin Feige recently spoke with Comicbook.com about their upcoming projects, including the hotly anticipated Deadpool 3.
Reporter Brandon Davis asked the Marvel Studios godfather if the MCU's first Deadpool movie had a solid production window yet. While he didn't reveal the timeframe, Feige was happy to confirm its place on the Marvel calendar.
DEADPOOL IS ON THE MARVEL STUDIOS CALENDAR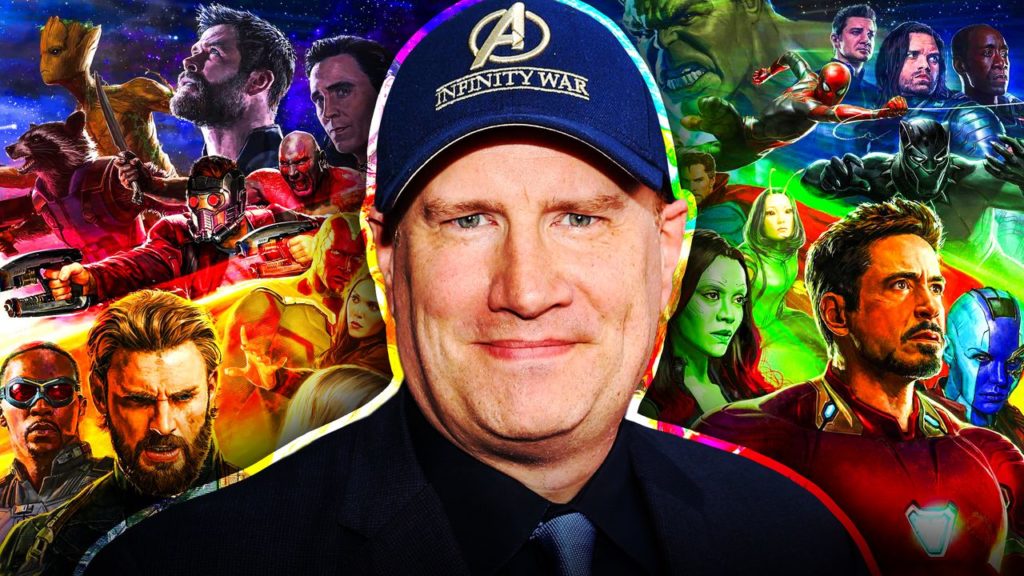 "We do," Feige said. "And the script is in the works and Ryan is working very hard on it with our writers as we speak."
If Deadpool 3 movie does shoot in 2022, it will feature a script from the Molyneux Sisters, a creative team most famous for their work on the hit animated series Bob's Burgers. Wendy Molyneaux and Lizzie Molyneaux-Loeglin were tapped for the project last November, replacing Rhett Reese and Paul Wernick of Deadpool and Deadpool 2. Ryan Reynolds is attached as the title character, but no other cast members have been confirmed at this time.
Whether or not fan favorites like Blind Al, Domino, and Cable will return for the sequel will be revealed within months if the current timeline is kept. Regarding the developmental process of Deadpool 3, Ryan Reynolds claimed that a 2022 shoot for the upcoming film was probable.
DEADPOOL 3 SHOOTING IN 2022 IS "70 %" LIKELY SAYS REYNOLDS 
We're really actively developing it and getting it into pretty good shape. What the hell month is it? August? Oh next year? Probably pretty damn good. I'd say 70 percent."
As Deadpool's future marches onward, only a few like Ryan Reynolds and Kevin Feige know the plan for the franchise. The film will be the Marvel Cinematic Universe's first R-rated offering, though it's worth noting that projects like Daredevil and Helstrom were rated TV-MA. How the hero will become involved with the universe of The Avengers is anyone's guess. The MCU's upcoming multiversal madness seems like a probable, if not a broad way for the merc with a mouth to crossover.
RELATED: DEADPOOL 3 FINDS ITS WRITING TEAM, WILL BE R-RATED IN MCU
Ryan Reynolds has been playing Wade Wilson since the critically maligned X-Men Origins: Wolverine. After the highly successful reboot that was 2016's Deadpool launched the antihero to superstardom, Wade Wilson became a cultural phenomenon. After Disney purchased the rights to Deadpool alongside the rest of 21st Century Fox, a third film was announced. No story details are available at this time.
DEADPOOL 3 COULD FEATURE AMAZING MCU TEAMUPS
When Deadpool does enter the MCU, the possibilities for amazing crossovers are endless. Many fans have long dreamt of seeing a live-action adaptation of Vengeance Of The Moon Knight #8, or a movie version of the incredible Spider-Man/Deadpool comic. Tom Hiddleston's Loki and Benedict Cumberbatch's Stephen Strange would no doubt have priceless chemistry with Wade Wilson. If the Multiverse of Madness is what brings Deadpool into the sacred timeline, crossover with the Sorcerer Supreme and the God of Outcasts is very possible.
With any luck, the MCU's iteration of the Deadpool franchise will mix characters from the MCU with beloved supporting characters from the first two films. If that is the plan, however, the old guard of Deadpool 2 has yet to get the memo. Josh Brolin has not been contacted by the studio about a return to the Cable role, as he explained to ACE Universe.
"Deadpool was supposed to be four movies. Maybe there'll be more – I don't know what Marvel has in store – but it turned out to be one really fun movie for me."
RELATED: DEADPOOL: JOSH BROLIN ADDRESSES POSSIBLE CABLE RETURN & 4 FILM DEAL
With Deadpool 3 probably shooting in 2022, more details about casting and the story should arrive sooner rather than fans might expect. As always, We Are Always Watching. What would you like to see from Deadpool 3? Let us know your thoughts in the comments below! Also, be sure to follow The Illuminerdi on social media to be notified of more Marvel news and updates like this in the future!
KEEP READING: FREE GUY STAR RYAN REYNOLDS CONTRASTS PLAYING NEW HERO VERSUS DEADPOOL AND THE JOY OF CREATING AN ORIGINAL FILM
Source: Comicbook.com