Fans have been eagerly awaiting news on Netflix's live adaptation of One Piece, the long running manga and anime, that was announced by the streaming giant in January 2020. Like many other series, the One Piece adaptation has been delayed by the ongoing global pandemic and progress has been slow. Showrunner Steven Maeda teased that work had resumed on One Piece in March with an Instagram post and it looks like the series is continuing to move forward.
NETFLIX'S ONE PIECE CHARACTER DESCRIPTIONS
We here at The Illuminerdi have discovered character descriptions for the series regular roles that may surprise fans .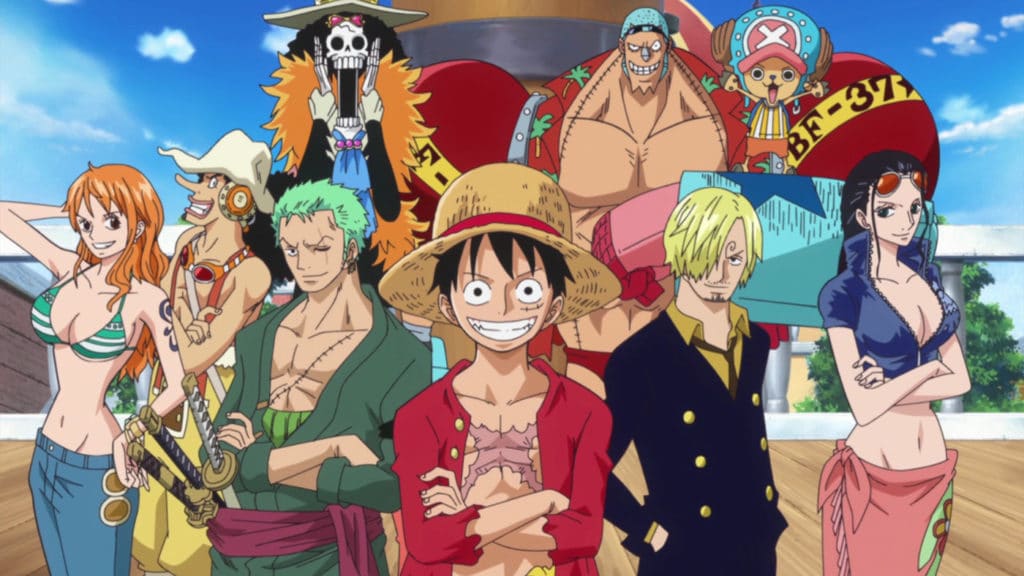 Luffy is described as a 17-year-old Brazilian man. The lead protagonist, he has big dreams, an eagerness for adventure, and a desire for whatever treasures he can get his hands on. Luffy is driven by his youthful enthusiasm and uninhibited optimism, combined with his raw desire for success, Luffy is fated to be a leader despite being unproven.
Luffy wishes for family and his infectious optimism helps him turn strangers into fast friends, inspiring them to follow him. His moral virtue and steadfast beliefs clash with the corrupt system clinging to the past. Luffy will start a legacy with his quest to create change, but first he must defeat enemies from the past and present.
RELATED: BLADE RUNNER BLACK LOTUS: ADULT SWIM AND CRUNCHYROLL SHARES OPENING FOR UPCOMING SERIES
Zoro is described as an 18-year-old Asian man. A gifted fighter wandering through life and in need of encouragement and direction. Zoro gets through life doing whatever passionless or questionable work is available no matter how distasteful, as long as it puts money in his pockets. His main interests are his weapons and a stiff drink with no interest in small talk. However, with his crew behind him and trials ahead Zoro will find the urge to prove himself the greatest of all.
According to our sources Netflix has shown interested in Ludi Lin for the role of Zoro. Zoro is one of the best fighters, a swordsman, on Luffy's pirate crew in the manga and anime series which would mean Ludi Lin's martial arts training would be especially useful. Lin is best known to fans for his role in the 2017 Power Rangers reboot as Zack Taylor the Black Ranger and Liu Kang in the 2021 Mortal Kombat film. Lin not only has extensive martial arts training that would come in handy should he become Zoro in One Piece, he is also able to infuse his roles with pathos and comedy finding a way to balance the two in an impressive manner. However, it's unclear if formal talks have begun, or if there is interest from Lin's camp at this time.
Nami is listed as 19 years old and open to any ethnicity. Described as a lone wolf who likes it that way. She moves quicker on her own and never lets anyone get too close. Normally the smartest in the room she doesn't take direction well and would rather create her own path. Driven by her own desire for exploration Nami will stop at nothing to achieve her goal. Nami is sardonic and sarcastic using her tough exterior to hide the pain in her past. Nami keeps her cards close to the vest, but a secret being revealed threatens to destroy everything she's worked for.
RELATED: ONE PIECE REVEALS THE KEY TO SAVING WANO
Usopp is described as a 17-year-old Black man. Usopp is an inventive storyteller and hopeless romantic. Although his mouth tends to get him into trouble his tales of adventure hide his cowardice. Usopp is an innovative problem solver and has a technical mind that helps him escape numerous sticky situations.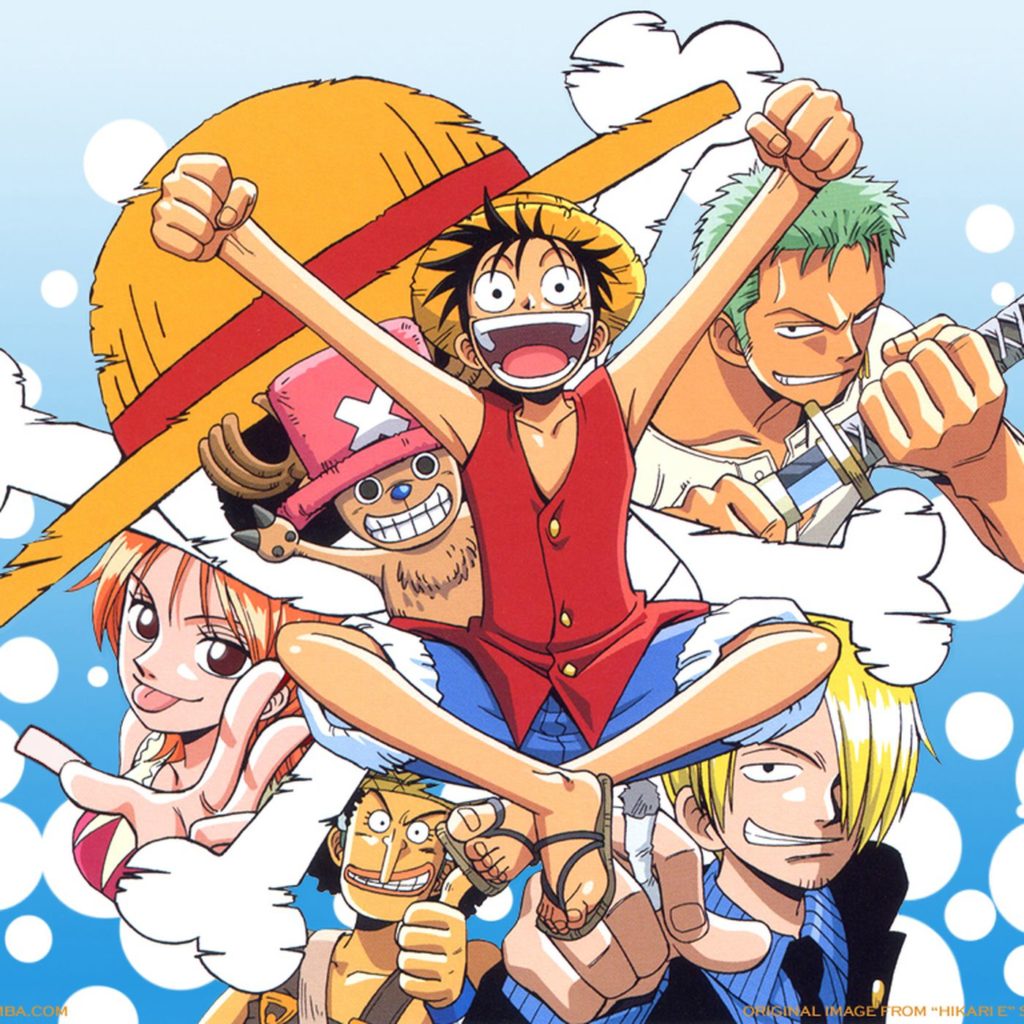 Sanji is listed as 19 years old and open to any ethnicity. Described as flawlessly dressed and charmingly flirtatious Sanji believes that how one presents themselves to the world differentiates the average from the exceptional. Nothing is too rich for Sanji as long as one finds pleasure from it. He does not take criticism lightly. Sanji is always learning and evolving, but he is in need of a push to find the next adventure that can bring new experiences and inspirations into his life.
RELATED: MARK DACASCOS JOINS THE CAST OF LEGEND OF THE WHITE DRAGON: EXCLUSIVE
One Piece began as a manga first published in 1997 written and illustrated by Eiichiro Oda, who is also a producer on the live-action adaptation, and is still running today. One Piece has developed into a huge media franchise including an anime series that began in 1999, numerous movies, video games, and more. In 2015 One Piece set the Guinness World record for "the most copies published for the same comic book series by a single author" and as of July 2021 it is the best selling manga series in history with over 490 million copies in circulation.
One Piece follows Monkey D. Luffy, a young man who was inspired by his childhood hero the powerful pirate "Red Haired" Shanks. He sets off on a journey to find the One Piece treasure and become the King of Pirates. Luffy unintentionally ate a Devil Fruit which gives him the superhuman properties of rubber.
Over time, Luffy builds his own crew known as the Straw Hat Pirates including swordsman Roronoa Zoro, Nami a thief, cartographer, and navigator, Usopp a storyteller and sniper, and Sanji a chef. The crew obtain a ship named Going Merry and clash with notorious pirates of the East Blue.
One Piece is scheduled to begin filming in late 2021 in South Africa. The live-action adaptation of One Piece is written by Matt Owens and Steven Maeda. One Piece is produced by Becky Clements, Marty Adelstein, Matt Ownes, Steven Maeda, and original creator Eiichiro Oda. One Piece is a beloved property worldwide so it is no surprise that Netflix jumped at the chance to adapt the story into a live action series.
What do you think about the One Piece character descriptions? Who do you want to see cast in the other One Piece roles? Leave your thoughts in the comments below or on our social media and check back with The Illuminerdi for more One Piece and Netflix news.
KEEP READING: FANTASTIC BEASTS 3: RICHARD COYLE IS ABERFORTH DUMBLEDORE AND SEQUEL LARGELY SET IN GERMANY: EXCLUSIVE