After all the wait, Spider-Man: No Way Home is here – or two and a half minutes of it, at least.
"What just happened?" is about right. What a crazy trailer Sony and Marvel just bestowed upon us. I am still discombobulated. Let's not waste any time and get straight into it.
RELATED: NETFLIX'S COWBOY BEBOP 1ST AMAZING IMAGES AND RELEASE DATE REVEALED
The trailer picks up where Spider-Man: Far From Home left off. The entire world knows who Spider-Man really is. What seems to be paradise on Earth between Peter and MJ is about to turn completely upside down. Literally. Parker is being constantly monitored and under scrutiny of the public eye. The battle against Mysterio, which left Jake Gyllenhaal's character dead, caused an investigation to open up against Peter.
Deeper Into Spider-Man: No Way Home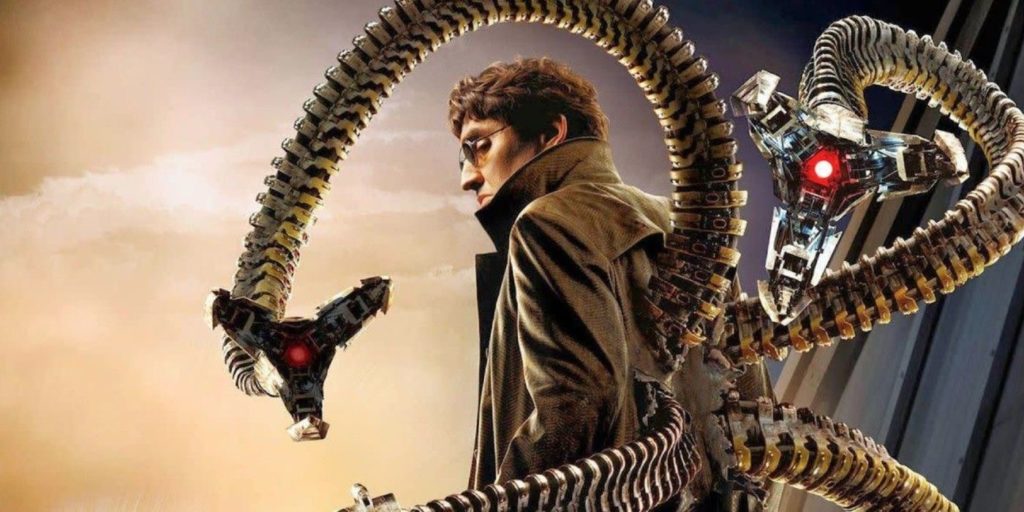 In the trailer we briefly see someone wearing a white shirt with a tie drop several papers in front of him. Perhaps his layer…? You know, someone that is KNOWN for wearing that outfit for his day job… get the hint? No? Ok, let's move on.
The pressure seems to be too much for our web-slinger friend, leading him to seek out the help of the only person that could (and would). After exchanging pleasantries, Parker asks Dr.Strange to cast a spell that will make everyone forget that he is Spider-Man. However, things do not turn out as planned as Peter (accidentally) alters the spell, causing Dr.Strange to lose control, and leading to the (apparent) merger of the multiverse. We see Electro's thunderbolts, the Green Goblin's bombs, and Alfred Molina re-emerge as Doc Oc. Mind-Freaking-Blown. Jamie Foxx, Willem Defoe and Alfred Molina are back!
The many rumors surrounding this movie went off the charts the last few days. A couple of months ago pictures of several actors that played roles in the previous Spider-Man movies were said to be on set. Tonight, these rumors were confirmed. There is just two things left to reveal. Tobey Maguire and Andrew Garfield. Make no mistake about it. This movie WILL be one of the most popular movies in the MCU.
My educated guess puts in the the top 5 Marvel movies of all time based on the trailer alone. The Spider-Man fan in me really wants to say top 3, but I'll be conservative for now. One thing is certain: this movie will change everything we know about the MCU going forward.
What are your thoughts?! What do you think will happen? Do you believe that Dr. Strange will be able to reverse the spell? Speaking of Dr. Stranger, what is up with that black costume? Perhaps an evil variant of the Doctor himself? Don't forget to follow our social media pages as we will certainly cover more stories to come about this movie! If you haven't seen the trailer, watch it down below:
KEEP READING: SPIDER-MAN NO WAY HOME: JB SMOOVE BOLDLY REVEALS RETURNING VILLAIN HE'S MOST EXCITED TO SEE