Fan have been going wild over the Spider-Man: No Way Home trailer after months of waiting. The new teaser is full of shocking moments and character reveals.
For a while, there have been rumors that the Lizard from The Amazing Spider-Man would likely be part of No Way Home. While nothing was confirmed by the recent teaser, it did have an unexpected surprise.
RELATED: SPIDER-MAN: NO WAY HOME TRAILER SHATTERS PREVIOUS 24-HOUR VIEW COUNT RECORD
According to Comic Book Movie, a fan who watched the trailer looked closer at the scene where Peter Parker turned around and sees a shadow figure leaping towards him. Also, the shadow figure happened to have tail which possibly confirms that Lizard is in the third MCU Spider-Man film.
Spider-Man Vs. Lizard?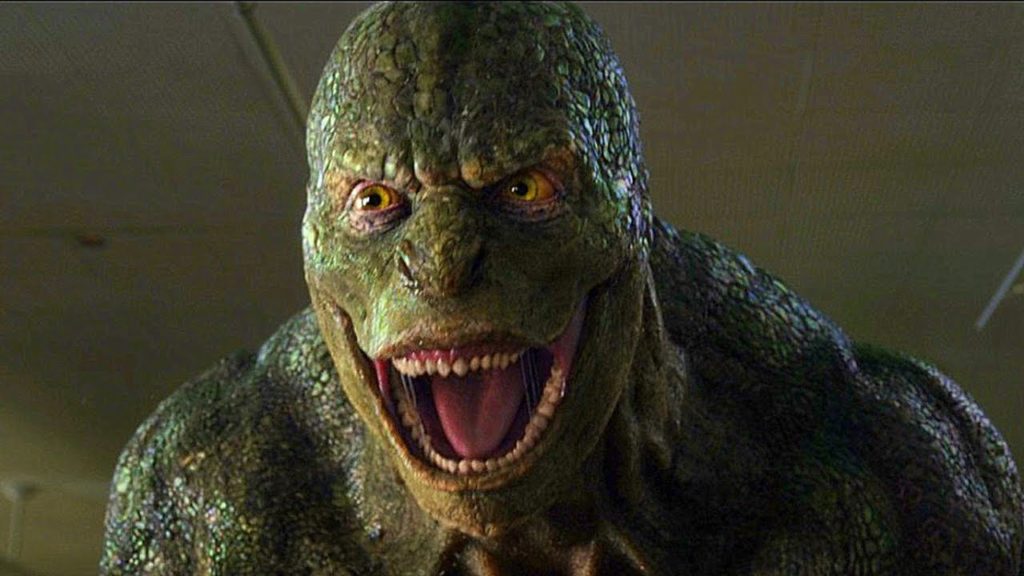 In a Twitter post by EverythingCBM, it shows scene from the trailer where Lizard appears in a portal as he is about to attack Peter. At the same time, there are both seen in a dark area which makes it difficult to have a clear view of the scaly villain. However, the scene gave a shadow glimpse of not only his tail but possibly his face.
As for actor Rhys Ifans who played Curt Connors aka The Lizard in the 2012 franchise entry, no official details have been said if he will reprise his role for the upcoming MCU film. In addition to the character, fans are hoping to see a redesign for Lizard other than the original design he had in The Amazing Spider-Man which according to Comicbookmovie.com, they said TASM design was not as great when he first appeared. Hopefully, we do get a new look for Lizard but for the time being the fans have to wait for more details to come.
Since this is the first trailer for No Way Home, fans might encounter even more surprise once the film is close to its release date. Most importantly is seeing Spider-Man swinging to action while facing Doc Ock, the Green Goblin, Electro, and The Lizard. Its also been reported that we might see two other members from the Sinister Six which includes Sandman and Rhino who are expecting to return.
How excited are you to see Spider-Man No Way Home? Let us know in the comments and follow The Illuminerdi's social media page for more exciting Spidey content.
KEEP READING: THE OFFICIAL TRAILER DESCRIPTION FOR THE MATRIX: RESURRECTIONS IS HERE, AND WE NEED MORE
Source: Comic Book Movie