The Suicide Squad is full of complex and often contradictory characters. Peacemaker is one of the most obvious examples declaring his belief and faithfulness to both peace and liberty. Peacemaker is willing to kill anyone, man, woman, or child, to assure peace. He believes himself to be a symbol of liberty and truly believes in this cause he has created for himself. The problem arises when it becomes clear peace and liberty are not concepts that can truly co-exist. The fall out of this dichotomy is likely to last long after The Suicide Squad.
Throughout The Suicide Squad Peacemaker touts the importance of peace and liberty making absurd declarations to prove his dedication to both of these ideals. However, in the end peace proves itself to be what Peacemaker cares most about, not liberty. As evidenced by Peacemaker going against Rick Flag who wants to expose the American government's human experimentation to the press. For Peacemaker it is more important that this information stays buried in order to stop an international incident that would cause chaos. Rick Flag believes that the people have a right to know what atrocities their government has created.
Now, taking away the larger questions of leaking state secrets and the dangers that come with it this moment truly boils down to a question of peace or liberty. Peace at all costs would dictate keeping this and any other information that could cause strife buried. Liberty dictates that people are free of oppressive restrictions from an authority. Notably the government in this case, the people have a right to know what their government has done and react accordingly.
RELATED: THE SUICIDE SQUAD: THE TRAGEDY OF STARRO
Peacemaker is clearly disgusted by the actions taken during Operation Starfish. He seems truly remorseful about killing Rick Flag, but at the end of the day those feelings don't change his objective. Peacemaker is still willing to kill Ratcatcher 2, a young woman he had bonded with during the mission, even after killing Flag. Peacemaker's decision puts him at odds with the rest of the Suicide Squad. So much so that when Bloodsport shoots him and he is seemingly killed, no one on the team really reacts or seems to care.
Peacemaker killed someone he respected and was willing to kill a young unarmed woman simply for the idea of peace. But peace without liberty seems to be another form of oppression, because it doesn't allow citizens to fight back against injustices. Peace as an ideal is something to strive for. But not at the cost of everything else and this seems like something that could potentially be explored further in Peacemaker.
HOW THE EVENTS OF THE SUICIDE SQUAD COULD PLAY INTO PEACEMAKER
Peacemaker, which many assumed would be a prequel to The Suicide Squad, was set up in a post credit scene at the end of the film. Peacemaker managed to survive being shot in the neck and an entire building collapsing around and on top of him. And while the doctor initially believes him to be a hero as a member of the Suicide Squad, Amanda Waller's agents are quick to shoot down this idea. Neither agent is happy that they will have to work with Peacemaker to "save the world", even though out of everyone on the Suicide Squad he was the only one to actually follow orders.
A defining moment in Peacemaker's time in The Suicide Squad is when he kills Rick Flag. Flag is clearly someone Peacemaker respects even describing him as a hero as he pleads with Flag to see his reasoning. As Flag is dying he looks at Peacemaker and says, "Peacemaker. What a joke." This moment seemed to have a profound impact on Peacemaker. Especially considering how tightly he holds onto his belief that he is a warrior for peace.
Peacemaker is a complicated character who still has an origin story shrouded in mystery. Although hints were laid with the similarities between Bloodsport and Peacemaker. Gunn revealed that when Bloodsport is explaining his fear of rats the seeds of Peacemaker were planted when he nods in understanding of Bloodsport's punishment.  
RELATED: THE SUICIDE SQUAD'S POLKA-DOT MAN SHOWS THE TRAGIC CONSEQUENCES OF A WORLD FULL OF SUPERHEROES
Peacemaker keeps his origins under wraps more than any other member of the team. Considering his secret mission, it's no surprise that he kept himself a bit more isolated from the others. But his origins are something that will be explored in Peacemaker. Hopefully it will be revealed why he feels the need to put this idea of peace above everything else. The events of The Suicide Squad will also hopefully have a profound effect on Peacemaker moving forward.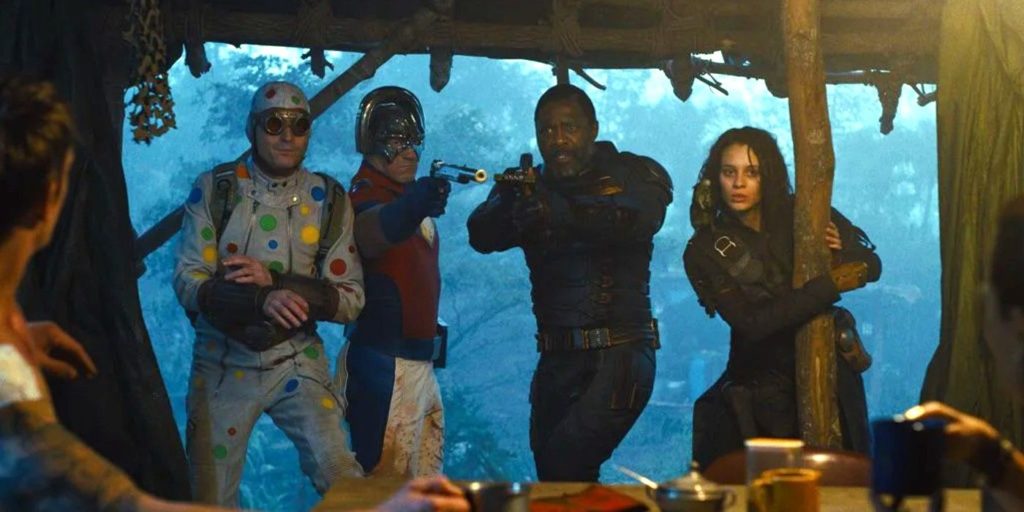 James Gunn has talked about how Peacemaker sees himself as an outsider and how his decision to put his ideals over this group of people he connected with will be explored in the series. This could mean that Peacemaker may have to grapple not only with killing Rick Flag, but choosing to turn his back on a group of people who actually seemed to accept him into their team of misfits.
RELATED: THE POWERFUL EVOLUTION OF HARLEY QUINN IN THE DCEU
Hopefully the Suicide Squad's heroics and Peacemaker not being a part of them is something else that will be explored in Peacemaker. This would be interesting especially since Peacemaker seems to see himself as the hero of his own story. Peacemaker may finally have to face that he is not a righteous criminal, but instead a villain with a flawed mission.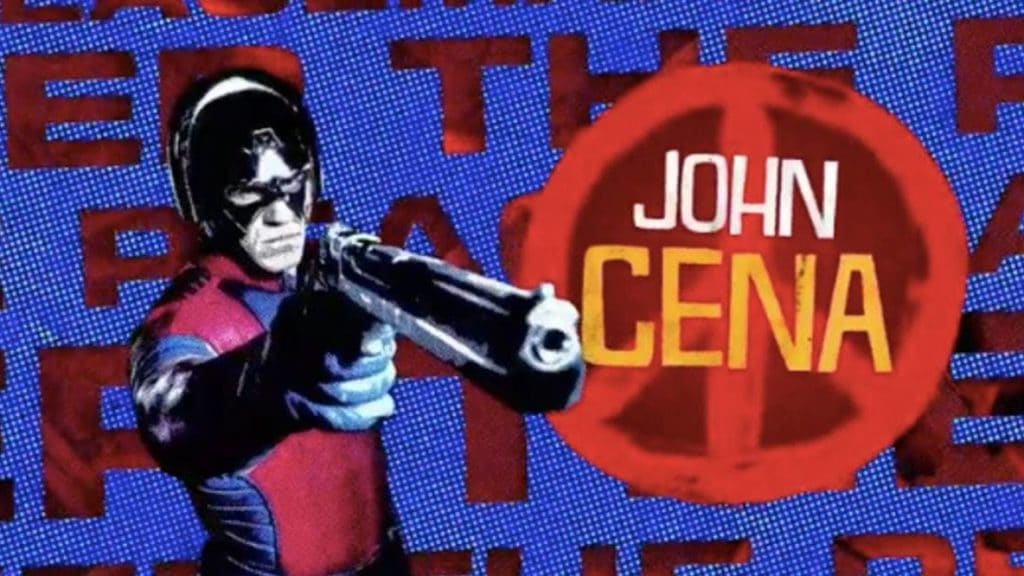 Peace and liberty, two seemingly simple ideas that have immense complexities especially when one is trying to have them coexist. And when it comes down to it Peacemaker may have to face a hard truth that peace without liberty is one of the most dangerous possibilities. And his lifelong mission may have been flawed from the start.
The Suicide Squad is currently in theaters and on HBO Max. What did you think about Peacemaker in The Suicide Squad? Are you excited about Peacemaker? What do you want to see in Peacemaker? Leave your thoughts in the comments below or on our social media and check back with The Illuminerdi for more The Suicide Squad and Peacemaker news.
KEEP READING: THE SUICIDE SQUAD: IDRIS ELBA AND JOHN CENA EXPLAIN THE HILARIOUS RIVALRY BETWEEN BLOODSPORT AND PEACEMAKER