What If…? welcomes the Sorcerer Supreme.
Marvel Studios is looking forward to a strong finish in 2021 thanks to three new movies and another Disney+ show in Hawkeye, many of those having recently released thrilling trailers to the public. On top of that, MCU fans are in the middle of another fun ride with the franchise's first ever fully-animated series in What If…?, which is a third of the way through its run on Disney+.
Thus fan, Marvel Studios has given a small but exciting taste of what the Marvel Cinematic Universe's story could have been had key details been changed to something different. We've seen Peggy Carter saving Project Rebirth after Steve Rogers' injury, Yondu's Ravagers mistakenly taking T'Challa out of Wakanda to become Star-Lord, and Nick Fury's big week going awry with Hank Pym killing the Avengers.
RELATED: WHAT IF…?: HEAD WRITER EXPLAINS THE INTRIGUING LOGIC BEHIND T'CHALLA'S STAR LORD NAME
The big question that now remains is which specific stories Marvel will choose to adapt for the last six episodes of this anthology-based outing from the Infinity Saga. As it turns out, a newly released poster is teasing exactly what to expect for the latest episode.
What If…? Changes Doctor Strange's World
The official What If…? Twitter page released a new poster for Episode 4 featuring Doctor Strange Supreme. Given this tease, it seems likely that Benedict Cumberbatch's Master of the Mystic Arts will be featured heavily in this upcoming episode.
Doctor Strange has seen his fair share of screen time during the promotional run for What If…?, appearing in multiple trailers and TV spots over the past few months.
The biggest questions regarding his run in animation largely apply to how he will find himself in front of Doctor Strange Supreme, a darker and more intense version of the classic MCU hero. That being said, at least one of these heroes will be going through quite the trying times during this episode and possibly more.
We at the Illuminerdi shared an exclusive that the Doctor Strange in What If…? will be taking a much darker path than he did in the MCU after the death of his love, Christine Palmer. The neurosurgeon will turn to the Mystic Arts in an attempt to change the flow of time and bring her back to life, although it appears that he will lose a part of himself in the process.
Safe to say, Benedict Cumberbatch's powerful hero is set for quite the intense journey in his first animated outing. With plot details still mostly a mystery, fans will be paying close attention to everything that happens in the next outing.
What If…? continues with Episode 4 premiering on Wednesday, September 1, 2021.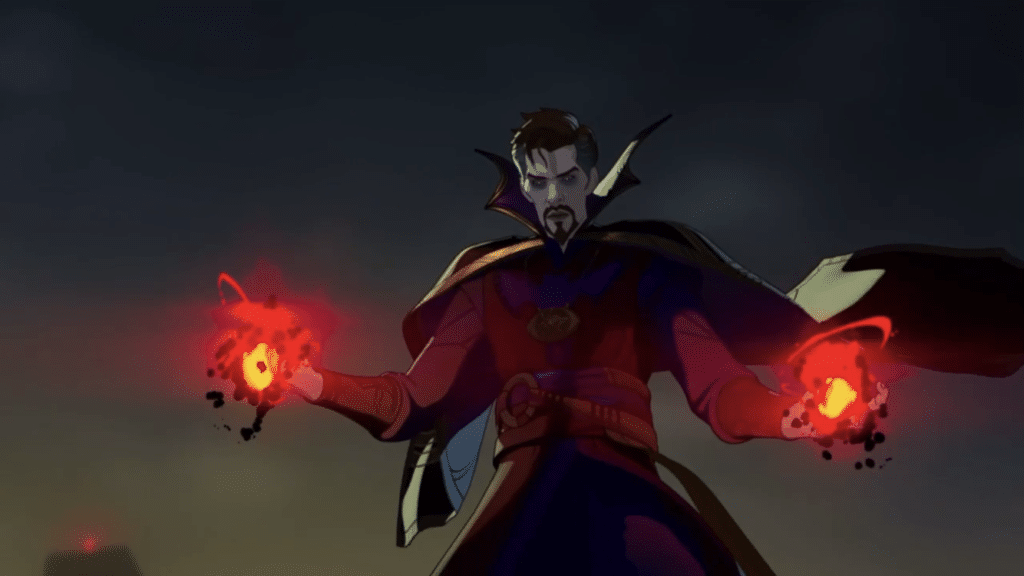 KEEP READING: DOES THE SPIDER-MAN: NO WAY HOME TEASER REVEAL THE RETURN OF THE LIZARD?
Source: Comic Book Movie