For a limited time and for free, Funimation and anime fans will be able to stream all episodes of 'RAGNAROK – THE ANIMATION', 'Witchblade' and 'Burst Angel' across two youtube channels.
This means in order to watch these, they won't necessarily need to have subscriptions to anime streaming apps until the end of November. If you notice on Funimation's YouTube channel, there aren't any full-length episodes of any anime anymore. In the past, the YouTube Channel had a great selection of anime; which is where I used to watch a bunch of shows myself. However, presumably due to losses of licensure, all of the shows were removed and were made available through subscriptions on streaming apps.
RELATED: NEON GENESIS EVANGELION ARRIVES IN LIMITED-RUN BEAUTIFUL COLLECTOR'S EDITION SET, STANDARD EDITION, AND DIGITAL DOWNLOAD TO OWN
Fans of classic and iconic anime will now get a triple dose of action-packed anime with the release of more than 70 episodes from the hit series 'RAGNAROK – THE ANIMATION', 'Witchblade' and 'Burst Angel' for a limited time on the YouTube channels for Funimation (in the United States and Canada) and Gonzo K.K. (in Japan). All three series will be available to fans for free until November 30 and subtitled in English.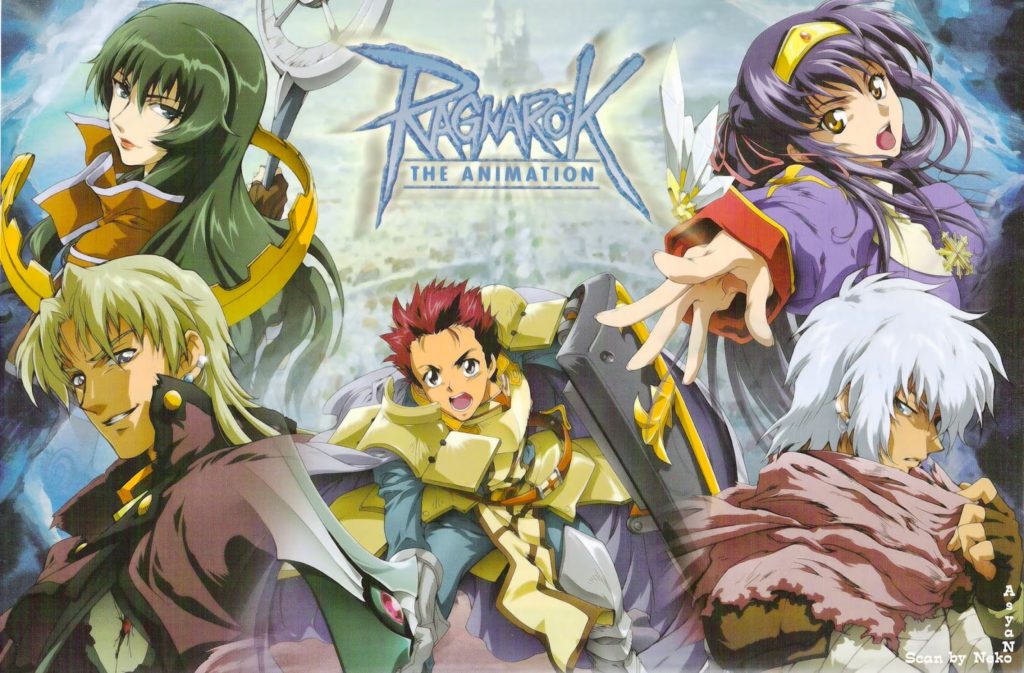 Based on the worldwide hit 2002 MMORPG video game and currently streaming ad-free on Funimation, the fantasy adventure series RAGNAROK – THE ANIMATION can now be seen for the first time in HD during its limited run on YouTube.
Additional information on RAGNAROK – THE ANIMATION, Witchblade and Burst Angel is below:
FUNIMATION'S RAGNAROK – THE ANIMATION (26 episodes)

A great evil sweeps across the realm, and the young swordsman Roan, along with his life-long companion Yufa, must face it head-on! As the two friends travel toward their destiny, they are joined by an ever-growing cast of heroes. The path they travel is rife with monsters, magic, and danger, but where there's a will—there's a way! Lessons lurk in the darkness, and the journey starts now!
Funimation's Burst Angel (24 episodes)

The future's looking bleak. It's a good thing there's a new sheriff in town. Her name is Jo, and she's an enigma even to herself. Alongside her partners Sei, Amy, and Meg, Jo fights for the citizens who can't defend themselves. Confronting corruption and twisted science, these gals are on fire—and they're the best chance the wounded city's got.
Funimation's Witchblade (24 episodes)

Masane Amaha exists on society's fringe, with no memory and no direction. Upon her arrival back in Tokyo, her fate is altered forever when she unites with the Witchblade—an ancient weapon of ecstasy, power, and pain that penetrates the body and soul. Conscripted into the service of the Doji Group and hunted down by the NSWF, Masane's greatest battle will be for her very soul.
You might be thinking, who cares about these shows, they're super old! However, despite them all being from the early 2000s, the phrase "old is gold" is definitely relevant in this situation. They might be old but in the case of Ragnarok at least, fans will be able to watch in full HD glory. I'm curious to know whether they'll do this for another anime of that timeframe but for now, Funimation's youtube channel is back for a limited time so take advantage of that before it's too late!
All three series will be available to fans for free until November 30 and subtitled in English on Funimation's YouTube. Which one of these three animes are you most excited to binge? Let us know it the comments below or on Twitter!
Source: Funimation
READ MORE: AWESOME LUPIN THE 3RD TABLETOP RPG AND 50TH ANNIVERSARY BOOK ANNOUNCED IN PARTNERSHIP WITH MAGNETIC PRESS