Marvel's Midnight Suns is an upcoming tactical-action game being developed by Firaxis Games, the same team behind the critically acclaimed XCOM games.
After their initial debut at Gamescom One Light Live last week, the developers have revealed a deep dive presentation into the game, giving our first looks at gameplay, mechanics and the story. 
RELATED: MARVEL'S AVENGERS GAME ADDS BLACK PANTHER'S LEGENDARY MCU OUTFIT AND NEW DEBUT TRAILER
Midnight Suns' story takes place on the "darker" side of the Marvel Universe according to the gameplay deep dive trailer. You play as Hunter, a centuries-old descendant of Lilith, the Queen of Death. 
How Marvel's Midnight Suns Works
As Hunter, you will become the first fully customizable marvel hero in a video game, and can team up with the rest of the prestigious cast in both action-focused tactical missions, or just hanging out and bonding with them in the Abbey, the game's HUB area.
The cast of the game includes Doctor Strange, Captain Marvel, Blade, Robbie Reyes' Ghost Rider, Wolverine, Magik, Iron Man and more! 
While these heroes do feature, they are not the focus of the game's story, and Hunter will be your entry point into the world of the game.
It's Time To D-D-D-D-Duel!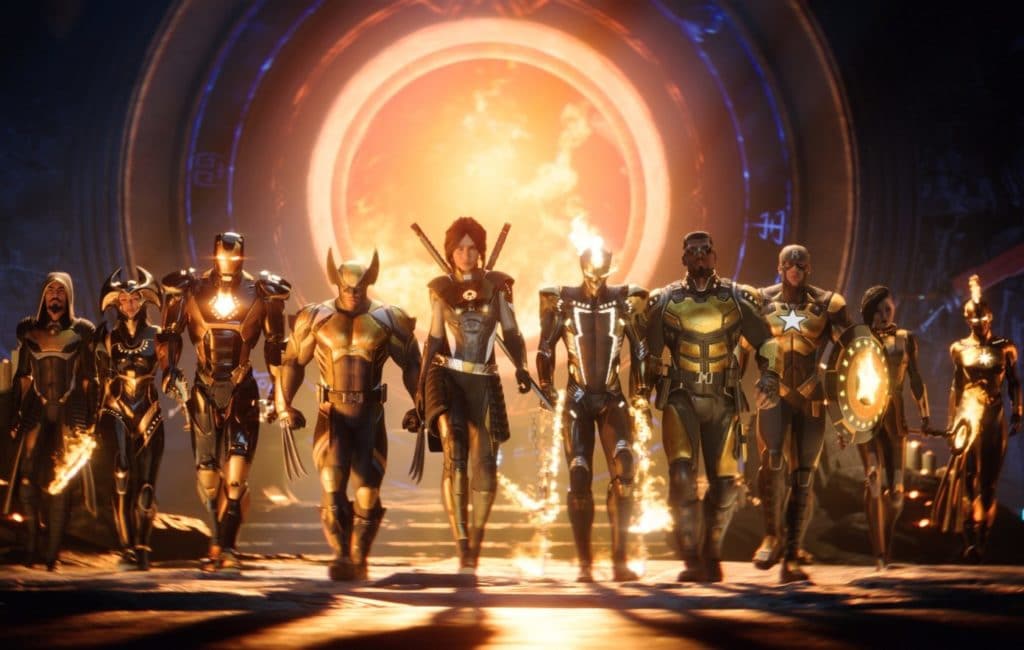 One of the more polarising elements of Midnight Suns is how the game will be played. Unlike the recent Marvel's Avengers and Spider-Man games, Midnight Suns will be a tactically-focused Action-RPG, where actions are not in real time, but instead turn-based.
While this change is unsurprising since the developer's previous achievements have been with the XCOM series, this style of play will not be for everybody. 
According to the recent Gameplay Trailer and Deep Dive, these actions will be through the use of cards that players can "acquire and upgrade". This can be done through interactions made at the Abbey with other heroes, specifically Doctor Strange and Blade.
These cards appear to allow the player to unleash a variety of abilities and attacks onto enemies, and building the correct deck appears to be the crux of player progression.
Gameplay snippets shown seem to indicate that the action will not be grid-based, but that is still unconfirmed as of this writing.
While it is unclear how difficult the game may be, and what types of accessibility options there are, fans who are fine with the direction of the game will hopefully be in for a different type of Marvel gaming experience.
Those hoping to see more to make a judgement of the game don't have to wait long, as players can expect a sneak peak at a mission focusing on Hunter and Wolverine battling Sabretooth will be released on September 7th at 11:30AM PT.
Marvel's Midnight Suns releases in March of 2022. For more on Marvel, Gaming, and everything in between, be sure to stay tuned to The Illuminerdi!
KEEP READING: WHAT IF…? EPISODE 4 REVIEW: A MASTERFUL DOCTOR STRANGE EPISODE TELLS A TRULY TRAGIC LOVE STORY