What If…? Marvel's newest Disney Plus series has featured some of the most unexpected changes in the multiverse. Each What If…? episode explores the possible outcomes following a Nexus Point that changes a major MCU event. This has led to completely unexpected effects including Ravager Thanos who Star Lord T'Challa transformed with a single conversation, a deranged killer Hank Pym, a dark corrupted Doctor Strange, and so much more.
The Illuminerdi had the opportunity to sit down with What If…? editors, Joel Fisher and Graham Fisher, to discuss which twists surprised them and how much freedom the creators had when making these changes. When asked, Graham explained how they had "Complete" freedom in making these shocking changes and how the studio told them to "take the gloves off" when creating.
"Yeah, I mean the studio really kind of told the director and the whole crew from the very beginning to take the gloves off and push it as far as we could. So, I think as a show it felt like we were in a test kitchen in terms of we got to really try some new flavors. And see, how far can we push this into some other genres? And I think as more of the show comes out you're gonna see just how many different flavors there are."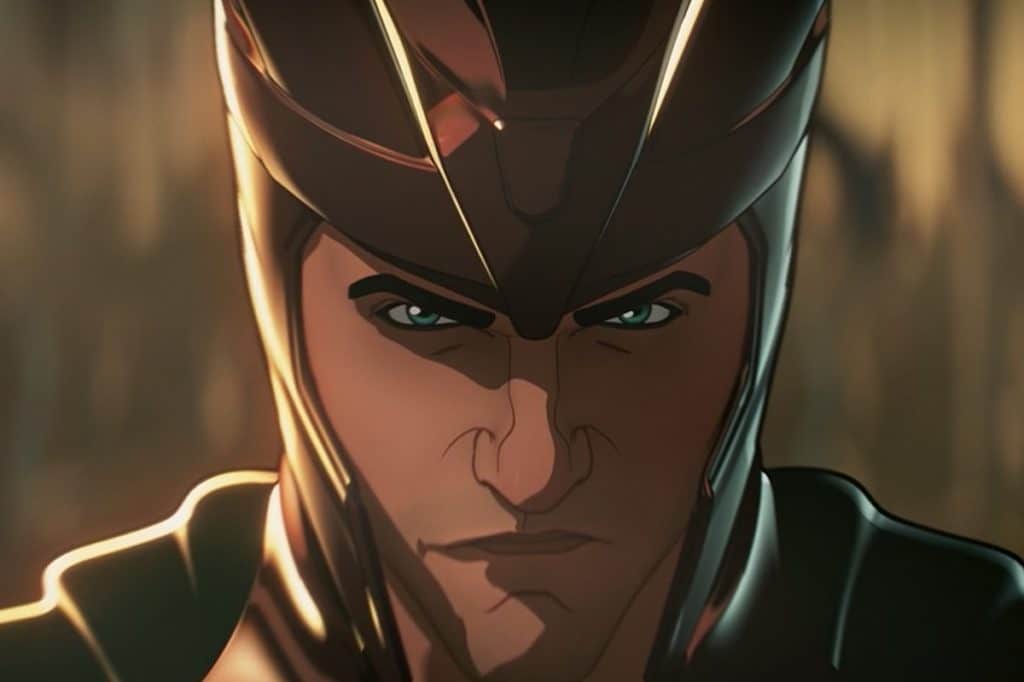 RELATED: WHAT IF…? HEAD WRITER REVEALS CHARACTER SELECTION AND HOW MARVEL ZOMBIES EPISODE WAS CREATED
Another aspect of What If…? that has been a welcome surprise are the final cliffhanger scenes that set up entirely new story possibilities. In a similar vein to the MCU mid and post credit scenes, What If…? has set up fantastic possibilities that many fans want to see explored further. Examples of these include Ego finding an Earth-bound Peter Quill and Fury needing to build a new team of Avengers starting with Captain America and Captain Marvel, to rebel against Loki who took over Earth. Graham Fisher did explain why he would love to continue telling any of these stories in future episodes and why the series has the legs to last for years.
"I mean any one of these episodes. It would be amazing to keep chasing those threads cause it is really fun how we've got so many different endings. There's so many more potential stories to tell. It really is limitless as a series I feel like. We could be watching this as long as The Simpsons right? There's that many stories to tell."
WHAT IF…? EDITORS TALK ABOUT THE UNEXPECTED TWISTS IN THE SERIES
RELATED: WHAT IF…?: HOW STAR LORD T'CHALLA CHANGED THE RAVAGERS AND IN TURN SAVED THE UNIVERSE
What If…? has been full of unexpected changes due to the long-term ramification of the Nexus Points. Including a redeemed Ravager Thanos, Hank Pym killing off most of the Avengers recruits, and more. Graham Fisher and Joel Fisher shared their surprise and excitement at the unexpected major changes and how much they enjoyed the audience's reaction.
Graham explained:
"We were delighted by it, some of the adjustments. Yeah, I mean that's, I think, some of the fun of the show is some of the unexpected twists that come out of one thing changing. I think the writers and the studio dreamed up episode two where, yeah Thanos is changed since T'Challa is so functional as a person. He's such a natural born leader that he's able to change people and history that much. So, I find that really fun and kind of delightful when we have some of those curve balls in the show."
Joel added:
"Yeah, and one of the amazing things too is just how, it's almost like you can't even imagine what's gonna come up next because anything can truly happen. Like Red Skull just goes, Pop! You're like, 'He's gone. What? That's Red Skull!' And then same thing with The Hulk in 103. You're like, 'What? No!'"

So, it's amazing to watch as each episode rolls out what the fan reactions are because I think those things kind of help establish, like, you have no idea what direction this show can really take. And that's really exciting cause you're like, these characters that we've all grown to know in certain ways, who knows what direction they're gonna take?"
But the fans aren't the only ones loving these new takes on the characters Graham recalled how excited the actors were with the new twists when recording the What If…? episodes.
"I think that a lot of the cast has really responded to it well, too. When they come in for their record and they're reading. They're like, "Oh my god, I'm so excited by this script. This is like a fun new twist on my character and I love it."
RELATED: WHAT IF…?: TOUCHING MEMORIES OF CHADWICK BOSEMAN AND ORIGIN OF NEW STAR LORD T'CHALLA
What If…? will undoubtedly continue to surprise fans with small and huge changes that are impossible to predict. With five more episodes left in season one it's exciting to imagine where the series could take fans, especially as The Watcher gets more involved in events. The surprises are sure to continue and although they were tight lipped about details Graham Fisher did tease that fans are "In for a real treat" with season two.
Which change surprised you the most in the first four episodes of What If…? Leave your thoughts in the comments below or on our social media and check back with The Illuminerdi for more MCU and What If…?
KEEP READING: WHAT IF…?: VISIONARY COMPOSER REVEALS AVENGERS: ENDGAME, GUARDIANS, AND BLACK PANTHER INSPIRATION ON SCORE: EXCLUSIVE INTERVIEW