Fans are excited about Richard Madden take into playing the iconic Eternals superhero Ikaris.
In the comics, Ikaris was portrayed as a very powerful character and an important figure in Eternals lore. When Madden was announced that he would join in the Marvel Cinematic Universe were super excited. Mainly because Madden is a very popular actor, and was shot into global stardom with his role as the iconic Robb Stark in the Game Of Thrones TV series. Madden was also known for playing Prince Kit in Disney's 2015 live action adaptation of Cinderella.
RELATED: VENOM: LET THERE BE CARNAGE GETS NEW CHARACTER POSTERS
Madden's high prolific resume guaranteed and got many fans assuming he would have a huge role in the Marvel Cinematic Universe. That indeed involved to be true as Madden was revealed to be playing Ikaris in Eternals during Marvel Studios' Panel at San Diego Comic Con 2019. Like mentioned earlier Ikaris is a very powerful character.
Breaking Down Eternals' Ikaris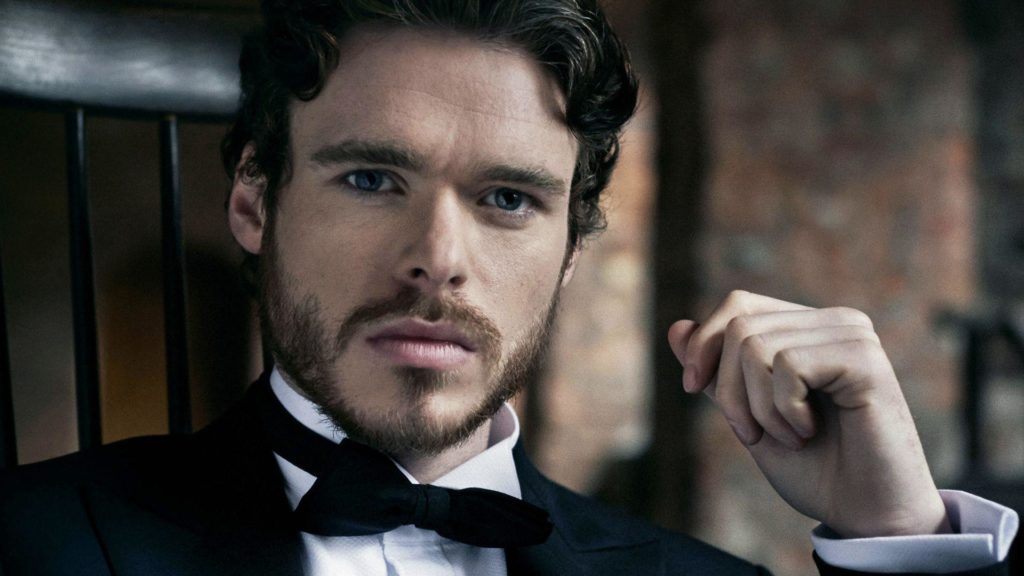 His powers in the comics involved Superhuman Strength, Stamina, Agility, Speed, Durability, Flight, Heat Vision, and many more. Basically Ikaris powers are similar to DC Superhero Superman. Fans were able to see a glimpse of Madden's Ikaris during a recent trailer of Eternals.
What's also interesting in the trailer we see Madden's Ikaris jokingly telling his fellow Eternals that he could lead the Avengers, now that Tony Stark's Iron Man and Steve Rodgers' Captain America are no longer in the roster. This could have hinted of Ikaris. maybe having a leadership or important role in the future. Madden did talk about this in a recent interview.
In a recent interview with Total Film, Madden was asked about his potential contention or candidate in being a leader of the Avengers or in some leadership role in general. Madden explained that"
"I don't know. I know that he's a good leader and a good soldier. If those are two traits that you need to lead the Avengers, then he has them. But I wouldn't be able to predict that."
Madden then also explained more about his character and said that, "I don't see him as a superhero I've seen before. I see him as a man first, and quite a complicated character, before a superhero."
He also explained the uniqueness of his character, "You know, superheroes have laser eyes. Superheroes can fly. So, there's lots of parallels. But as a character, I've not seen anyone like him before." "The concept of these characters, and how deep Chloé wanted to go with these people who have been alive for so long, and have experienced so many different things."
Madden continued and said, "That's what really intrigued me – how these people interact with each other, and also the rest of the world when they've seen everything and done everything. That was kind of fascinating."
With Madden statements something tells us that Marvel might be planning something big for Ikaris moving forward. But however whether it involve The Avengers or being a future leader of the Eternals appears to be seen. That leadership mantle is currently held by Selma Hayek's Ajak for the Eternals.
Marvel Studios Eternals is scheduled to release on November 5, 2021. The film will star Gemma Chan, Richard Madden, Kumail Nanjiani, Lia McHugh, Brian Tyree Henry, Lauren Ridloff, Barry Keoghan, Don Lee, Harish Patel, Kit Harrington, Selma Hayek, and Angelina Jolie. The film will be produced by Kevin Feige and Nate Moore.
Cinematography will be done by Ben Davis. The film will be edited by Craig Wood and Dylan Tichenor. The film's music will be done by Ramin Djawadi. Screenplay will be done by Chloe Zhao, Patrick Burleigh, Ryan Firpo, and Kaz Firpo. The film will also be directed by Chloe Zhao.
KEEP READING: SHAILENE WOODLEY'S MARY JANE REVEALED IN NEW AMAZING SPIDER-MAN 2 PHOTO
Source: Comic Book Movie