Back in 2016, Sony announced that they are launching a spinoff Spider-villains universe, with Venom first being released on October 5, 2018.
This movie was to be envisioned as a completely different universe to the MCU, though that certainly didn't stop fans from speculating at a early stage.
RELATED: HOWARD THE DUCK JUST GOT HIS 1ST OFFICIAL MARVEL POSTER FOR WHAT IF…?
In March of 2017, Spider-Man: Homecoming director Jon Watts said that specifically Venom was "not connected to the Marvel world". Three months later, Kevin Feige gave a similar response but added a important detail: "For now, there is no plan for Venom in the MCU. It's a Sony project."
But That Hasn't Stopped Venom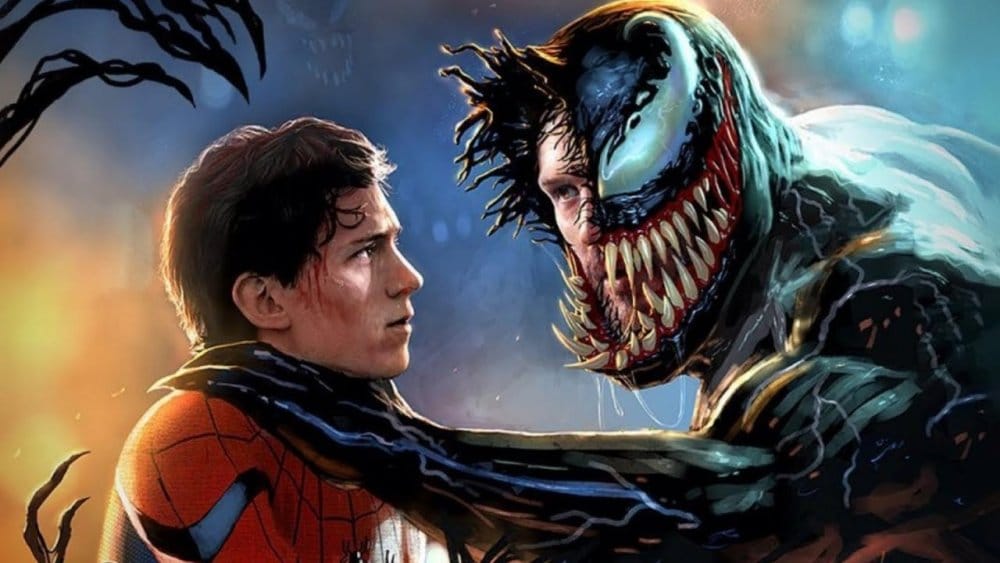 If Eddie Brock's story is possibly a part of the MCU, then will we get a cameo of Spider-Man? Tom Holland has stressed that he wants to play opposite Tom Hardy. Tom Holland noted that he is after all the MCU's Spider-Man, so it would depend on whether or not his opponent existed in that same world. Holland told fans "That's not something that's up to me". Feige seemed to put a end to that speculation a few days later, when he told fans that Spider-Man would not be appearing in the first Venom movie.
Producer Andy Serkis was asked if Spider-Man would cameo in this new film, and he said, "Look, that's the question on everyone's lips," and "They want to know if Venom is gonna meet Spider-Man, but personally, it's never gonna happen. I'm only joking, of course it's gonna happen." Fans took note and it caused yet more speculation.
Be warned that there be potential spoilers below!
However, the most recent update is a new rumor claiming Holland does indeed appear in the sequel! Some of the premieres have already taken place for Venom 2: Let There Be Carnage. The post-credit scene from this movie was "leaked" and shows Venom watching TV in some sort of hotel but he teleports to the main MCU universe from another universe. The TV is on in this hotel room and on the TV is Tom Holland Spider-Man! Apparently, Eddie Brock looks at the TV and says, " I hate this guy."
Do you know if this post credit scene will be able to show us if Venom is entering the MCU? You will have to go watch Venom 2 to find out!
KEEP READING: DISNEY+ DAY: DISNEY COMPANY ANNOUNCES NEW "HOLIDAY" ON NOVEMBER 12 TO THANK SUBSCRIBERS