It has been a long wait the first real look at Johannes Roberts' brand new take on the Resident Evil franchise, but the wait seems to be almost over as the trailer is now mere hours away for us fans to feast on!
In a surprise tweet from the film's official twitter account yesterday, fans got a quick 13 second teaser that gave us quick looks at numerous monsters and characters.
WELCOME TO RACCOON CITY, RESIDENT EVIL
Eagle-eyed fans who comb through the teaser clip will likely spot our first looks at a zombified dog, as well as a couple of quick shots of mysterious characters in what seems to be the mansion, likely the tragic Lisa Trevor.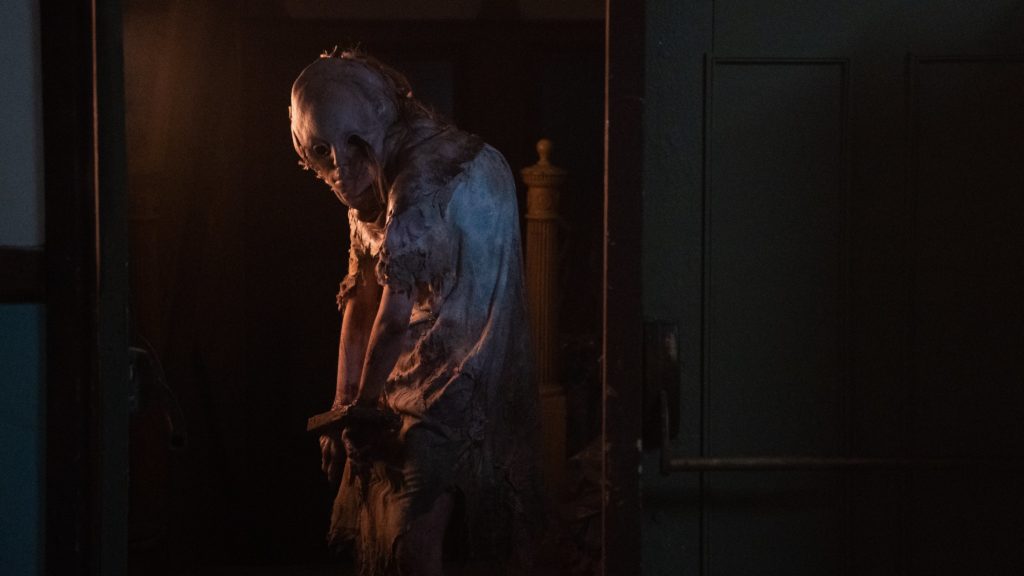 Beyond that the teaser does not show much else off, but it shouldn't be too much longer until we see more of the film.
The film, titled, "Resident Evil: Welcome to Racoon City" is said to be an origin story that chronicles the first two games in the well-beloved franchise, that brings together all the major characters, from Chris Redfield and Jill Valentine to Leon S. Kennedy and Claire Redfield, as well as the famous villains such as Albert Wesker and William Birkin.
RELATED: ECHO: WHAT YOU NEED TO KNOW ABOUT THE EXCITING NEW HAWKEYE SPIN-OFF SERIES
To go along with the stacked cast of characters we have actors such as Robbie Amell (whom many will likely know from his time as Firestorm in CW's Arrowverse and Amazon's Upload) as well as Hannah John-Kamen (Ant-Man and The Wasp) playing Chris and Jill respectively.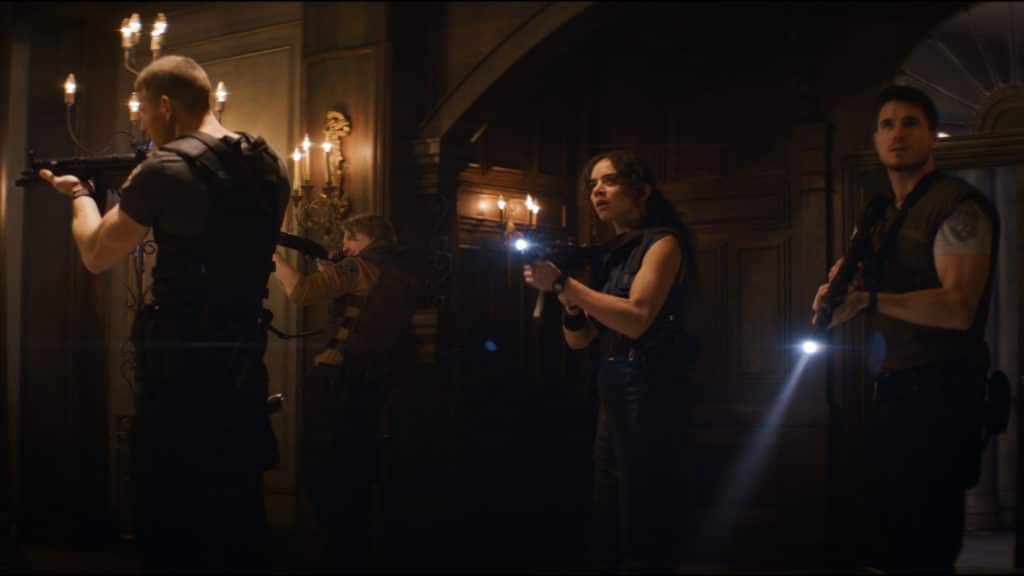 In addition to this, Tom Hopper (The Umbrella Academy) will be playing the villainous Albert Wesker, with Neal McDonoghue (CW's Arrowverse as Damien Dark) playing the malformed William Birkin.
Many fans – yours truly included – have had trepid optimism for this film considering Sony is only starting marketing for the movie barely a month and a half out from release (which usually indicates a lack of confidence from a studio). Hopefully the film itself will shine through, but we will have to see come it's November 24 release in theatres.
For more on Resident Evil and everything pop culture related, be sure to stay tuned to The Illuminerdi!
KEEP READING: DID THE BATMAN SEQUEL ALREADY GET THE GREENLIGHT?