Spider-Man No Way Home starring Tom Holland is probably going to go down as the most anticipated film of the year considering its trailer has become the most-viewed trailer of all time.
Fans are eagerly awaiting to see what the MCU's third installment to the Spider-Man film franchise will have in store with multiple villains confirmed to return from past films and even former Spider-Men such as Tobey Maguire and Andrew Garfield all but confirmed to return at this point.
Recently, Tom Holland did an interview with Entertainment Weekly where he made some comments that have started to concern quite a few people in the Marvel/Spider-Man fandom. Holland said that they treated No Way Home as the end of the franchise and if the characters return they would be very different versions:
"We were all treating [No Way Home] as the end of a franchise, let's say," he adds. "I think if we were lucky enough to dive into these characters again, you'd be seeing a very different version. It would no longer be the Homecoming trilogy. We would give it some time and try to build something different and tonally change the films. Whether that happens or not, I don't know. But we were definitely treating [No Way Home] like it was coming to an end, and it felt like it."
Will Spider-Man No Way Home Be The Final Movie Starring Tom Holland?
Okay, so there's a lot to unpack there. Did Tom Holland actually just say that Spider-Man No Way Home will be the end of his Spider-Man franchise as we know it? Well, not exactly…
Holland talks about this being the end of the Homecoming Trilogy but seems to leave the door wide open for more potential Spider-Man films. Just ones that are expected to be tonally different from the ones we've seen thus far.
RELATED: SPIDER-MAN NO WAY HOME: JB SMOOVE REVEALS THE SECRET SUPERHERO HE CAN'T WAIT TO SEE (SPOILER): EXCLUSIVE
Sony definitely is not done with Tom Holland as Spider-Man. (Spoilers for Venom: Let There Be Carnage incoming.) With Holland and J.K. Simmons reprising their roles as Peter Parker / Spider-Man and J Jonah Jameson respectively in Let There Be Carnage, it seems that Sony definitely has plans to crossover to film franchises at some point. We also know that Michael Keaton who played Adrian Tombes / the Vulture in Spider-Man Homecoming will be reprising his role in another Sony spin-off Morbius.
This all goes to show that Sony has at least some sort of plan for what they want to do with Spider-Man after No Way Home. It just seems that not even Tom Holland truly knows what that plan entails at this point in time.
Some people could see this as Sony once again attempting to pull Spider-Man out of the MCU after the end of No Way Home. This is something I could see as being possible as Sony has shown that this is something they would like to do from the previous Sony/Marvel Studios fallout.
RELATED: ALL SIGNS LEADING UP TO VENOM DEVOURING HIS WAY INTO THE MCU
It also would be fairly easy to do considering the film's implications with the multiverse. Sony could very easily just have Tom Holland's Spider-Man transfer into their own universe when the film is all said and done. Thus cutting all other ties to the MCU.
The only thing that would really put this into question would be the post-credits scene in Venom: Let There Be Carnage that sees Tom Hardy's Venom being transported into the Marvel Cinematic Universe. Why would they have Eddie Brock / Venom be brought into the MCU just to take away the Spider-Man characters again? Unless Hardy appears in No Way Home to bring Holland into the Sony Spider-Man Universe.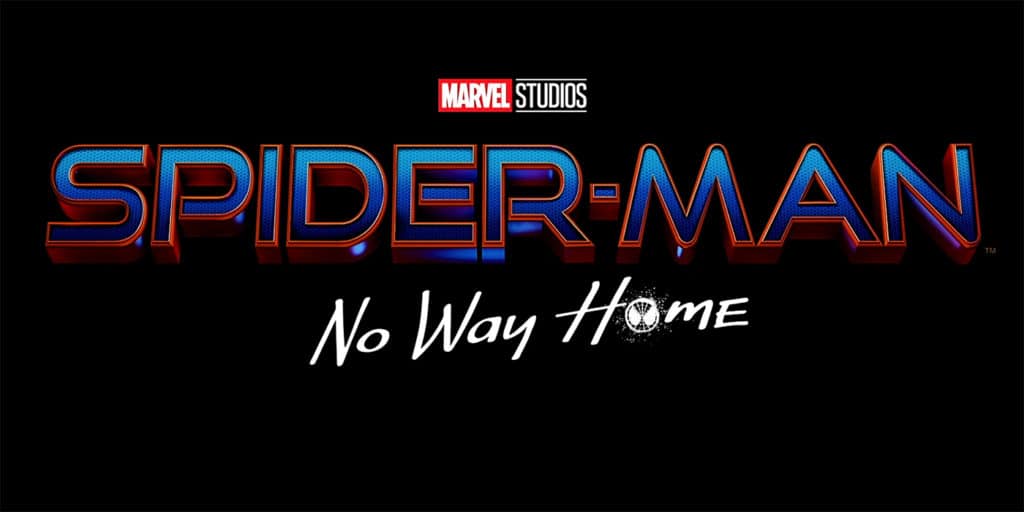 Spider-Man No Way Home stars Tom Holland as Peter Parker / Spider-Man, Zendaya as MJ, Benedict Cumberbatch as Dr. Stephen Strange, Jon Favreau as Harold "Happy" Hogan, Jacob Batalon as Ned Leeds, Marisa Tomei as May Parker, J. B. Smoove as Julius Dell, Benedict Wong as Wong, Alfred Molina as Otto Octavius / Doctor Octopus, and Jamie Foxx as Max Dillon / Electro.
The film is also rumored to star Tobey Maguire as Peter Parker / Spider-Man, Andrew Garfield as Peter Parker / Spider-Man, Willem Defoe as Norman Osborn / the Green Goblin, Kirsten Dust as Mary Jane Watson, Charlie Cox as Matt Murdock / Daredevil, and Tom Hardy as Eddie Brock / Venom.
What are your thoughts on this? Do you want to see the Tom Holland Spider-Man film go in a different direction after No Way Home? Let us know in the comments below! Also, be sure to follow The Illuminerdi on social media to be notified of more Spider-Man news and updates like this in the future!
KEEP READING: SHAILENE WOODLEY'S MARY JANE REVEALED IN NEW AMAZING SPIDER-MAN 2 PHOTO
Source: Entertainment Weekly