James Gunn has managed to make a name for himself among both DC and Marvel fans with the Guardians of the Galaxy trilogy and The Suicide Squad as well as the highly anticipated HBO Max spin-off series, Peacemaker. Although it looks like James Gunn's time at Marvel will be wrapping up after Guardians of the Galaxy Vol. 3 and the Guardians of the Galaxy Holiday Special, James Gunn has teased more to come for DC fans.
James Gunn recently confirmed on Twitter that he is currently developing a new DC project outside of Peacemaker. DC has an impressive roster of characters, but James Gunn has proven he has a special ability to take lesser known or somewhat ridiculous characters and turn them into beloved stars. Here are 7 characters that would be a fantastic fit as the focus of James Gunn's newest DC project.
7 DC CHARACTERS THAT WOULD BE A PERFECT FIT FOR JAMES GUNN'S NEXT PROJECT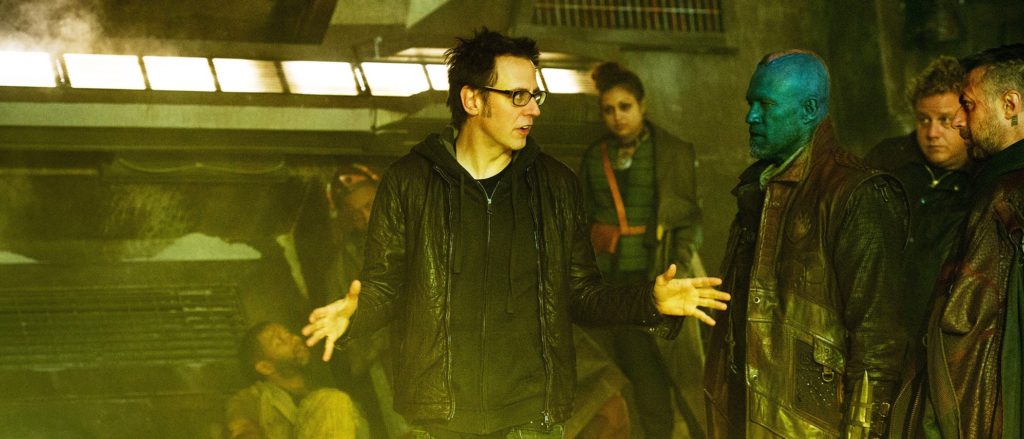 ---
Midnighter
Midnighter, originally created as a facsimile to Batman for the Wildstorm Universe, is an exciting DC character with a lot of room for a filmmaker like James Gunn to explore. Midnighter differs from Batman in his motivation and origins. Not a product of overwhelming tragedy, Midnighter is violent, wise cracking, and an impressive brawler with a unique ability that makes him nearly impossible to beat.
Due to experimentation Midnighter has enhanced strength, durability, speed, and accelerated healing, but his most interesting power is the ability to see every possible scenario in a fight play out which allows him to plan and react accordingly. Midnighter could be the perfect character for James Gunn to take on for his next project, whether it be a film or television series. Midnighter's brutal brawls and quips make him ideal for Gunn's established style of storytelling especially when compared to The Suicide Squad.
RELATED: JAMES GUNN TEASES DEVELOPMENT ON A NEW MYSTERY DC PROJECT
Midnighter would allow James Gunn to take on a character similar to one of DC's most famous, but unique enough and with a much less established backstory giving the filmmaker space to play. Midnighter's unique power set would also be the perfect opportunity for some truly one of a kind action sequences. And as one of DC's most famous LGBTQ heroes often depicted in a healthy happy relationship with his husband Apollo, originally a facsimile of Superman for the Wildstorm Universe, this seems like the perfect time to bring Midnighter, and Apollo, to life on screen.
---
Bizarro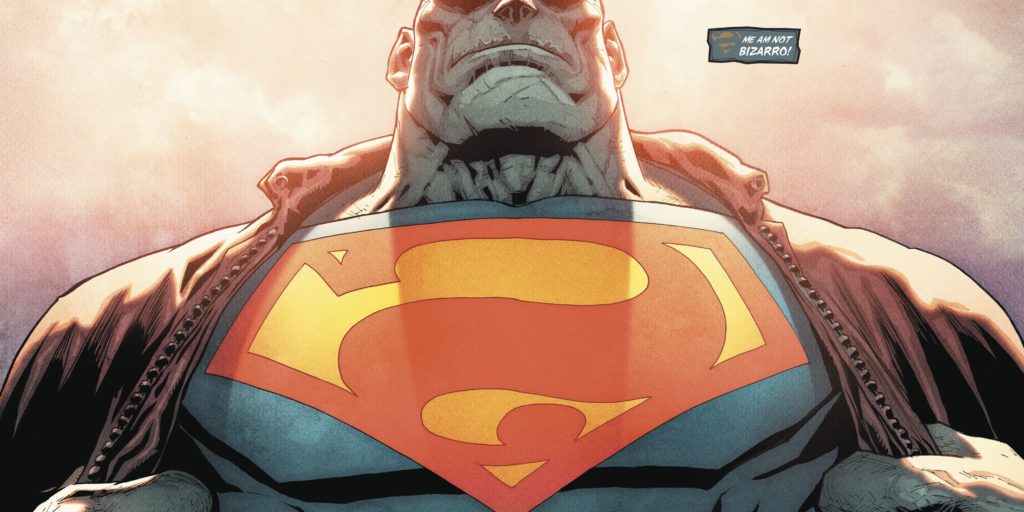 Bizarro would be an interesting challenge for James Gunn to tackle. One that would give James Gunn the chance to explore a character similar to one of DC's biggest power houses, but with the freedom to make him his own. Bizarro is a duplicate of Superman created through imperfect cloning at LexCorp. Bizarro often strives to be seen as a hero like his famous counterpart, but lacks the intelligence and self-control of Superman. This usually leads to the imperfect clone wreaking havoc with his attempts at heroism.
Bizarro is a character that can be played very comedically or with a true depth and longing. Created and tossed aside for his imperfections, Bizarro is a character who wants to fit in and be a hero like the original Superman, but can never quite measure up. By exploring a character who longs to be seen as a great hero like Superman, but stumbles at every turn always unable to reach this lofty goal, Bizarro would be a character that James Gunn would be able to add layers and depth to that Bizarro often lacks.
RELATED: PEACEMAKER: WHAT YOU NEED TO KNOW ABOUT JAMES GUNN'S NEW HBO MAX SERIES
Bizarro would also lend himself well to bombastic comedy as he tries and fails to emulate Superman at every turn. Bizarro, similar to characters like Polka-Dot Man or King Shark, would lend himself well to James Gunn's style of crazy action, ridiculous comedy, and unexpected pathos.
---
Lobo
Lobo is a Czarnian intergalactic bounty hunter and could be the perfect culmination of James Gunn's MCU cosmic experience and the brutality and raunchy comedy of The Suicide Squad. Every iteration of Lobo is violent, foul mouthed, and a selfish survivor. As a ruthless bounty hunter Lobo has his own code of honor that dictates once he takes a job, or gives his word, he'll finish it no matter the cost, unless he is offered a counter contract for more money that is. As a Czarnian, Lobo has extraordinary strength, superhuman durability, and accelerated healing.
Lobo would be the perfect character for James Gunn to tackle after The Suicide Squad, Peacemaker, and the Guardians of the Galaxy franchise. James Gunn has proven his ability to tell a cosmic story with Guardians of the Galaxy, Gunn would have no trouble establishing multiple alien races and unique planets that an intergalactic bounty hunter could explore. Lobo also perfectly fits the mold of a character from The Suicide Squad, once forced to be a part of the team in the comics.
RELATED: TOP 7 BATMAN ROGUES THAT NEED AN INTENSE JOKER STYLE ORIGIN FILM
Lobo could be the perfect character for James Gunn to flesh out and explore. And given his comic history he could have an especially interesting origin either as a cold hearted genocidal monster who wiped out his planet's inhabitants for fun, or the lonely last survivor of his planet after tragedy struck and he was forced to euthanize his people in an act of mercy. James Gunn's raunchy, bombastic, craziness makes him an ideal filmmaker to take on this fan favorite DC character.