Superman and Lois is flying high after a successful 1st season on The CW and has definitely brought in new fans and viewers to the town of Smallville.
With a awesome cast including Bitsie Tulloch giving excellent life to Lois Lane, and Tyler Hoechlin pulling off his role as the defender of Earth, Superman and as father and loving Husband Clark Kent. Also making an impressive entrance is stars Jordan Elsass and Alex Garfin who play the kent brothers Jonathan and Jordan. The show introduced both in the first episode through using the CW's event "Crisis on Infinite Earths" to highlight a change had occurred during the storyline, now giving Lois and Clark two boys instead of one.
RELATED: ICYMI: WE FINALLY GOT A SCREAM TRAILER – LET'S BREAK IT DOWN
With this, the series shifted from the current Superman comics story where only Jonathan is the lone son and has taken on the role as Superman.
Sons of Superman and Lois Preview Season 2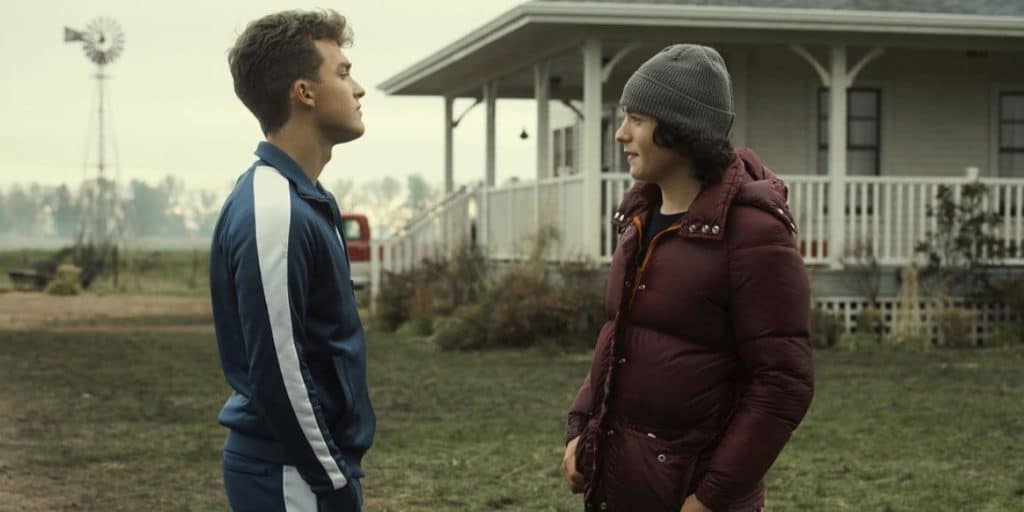 During an interview with website Comicbookmovie.com, Elsass and Garfin talk about working on the set and working on all of the stories that made Season One a hit. One of the topics was about the potential of Supergirl played by Melissa Benoist making a guest appearance on their show. It was during the second season that fans got to see Hoechlin make his debut as Superman and the crossover "Elseworlds" we met Tulloch as Lois Lane. Here is what they had to say about the idea.
JORDAN: It'd be great, I would love to meet Melissa or Kara in the show, whatever works. That would definitely be something really cool.
ALEX: We are shot very differently than the rest of the Arrowverse, but that doesn't necessarily rule out any possibilities. I mean honestly, right now the show is existing as a separate entity and we're telling the story that we want to tell. If that involves doing other things, it involves doing other things, but right now, we're telling the story that we want to tell and we're going to continue doing that.
Looks like the possibilities are open for the actors from Supergirl to appear in future seasons of Superman and Lois, there was a crossover between the show and Arrowverse show "Batwoman" staring Javicia Leslie as Batwoman to happen but was canceled due to the events of the Pandemic. But it didn't stop the crew and guest director and OTA (Original Team Arrow) actor David Ramsey from making a trip to Smallville in the season, here is what they had to say about working with Ramsey
JORDAN: It's funny because David didn't come in as only Diggle and make that cameo, but he actually directed 107…
ALEX: He directed 202 too, in fact, we just finished it, so we actually saw the guy yesterday,
Ramsey has been doing major directing duty since his time on Arrow as John Diggle and has continued to work on other DC CW shows like Legends Of Tomorrow, The Flash and Batwoman. Elsass also mentioned one actor he and Garfin would love to see appear on the Kent Farm: Smallville star Tom Welling who portrayed the character of Clark Kent for 10 seasons. Welling also came back to the arrowverse in the "Crisis" event as Clark Kent and reuniting with Erica Durance who played Lois Lane on his show. Superman and Lois is set to be one of the highlights in DC Fandome 2021 and perhaps we will see or hear something new about the show's second season.
What do you think of this interview? Did you watch Season 1? What do you want see happen with the Kent Brothers on the show? Make sure you comment below and on our social media channels and for the full interview with Alek Garfin and Jordan Elsass go to comicbookmovie.com and kept your capes flying with The Illuminerdi for more news and content.
KEEP READING: TOP 7 THINGS WE WANT TO SEE AT DC FANDOME 2021
Source: Comic Book Movie