The first trailer for Diary of a Wimpy Kid on Disney+ gives fans their first look at the upcoming animated feature and shows off a style that will be much more faithful to the books.
The upcoming movie will adapt the first book similar to Diary of a Wimpy Kid (2010). However, this film will be animated and will follow a similar art style seen in the popular series of books.
Jeff Kinney, the author of the book series will return to produce the film after Diary of a Wimpy Kid: The Long Haul, which was a critical and commercial failure for 20th Century Fox. The film attempted to serve as a soft reboot for the franchise, recasting all of the main characters from the first three films.
RELATED: DISNEY AT RISK OF LOSING SPIDER-MAN, IRON MAN & OTHER AVENGERS' RIGHTS WITH NEW LAWSUIT
Now, that Disney has the rights to the film series, they have decided to go all-in on a reboot, and with this first trailer, it seems to be working for them.
Diary of a Wimpy Kid Trailer Breakdown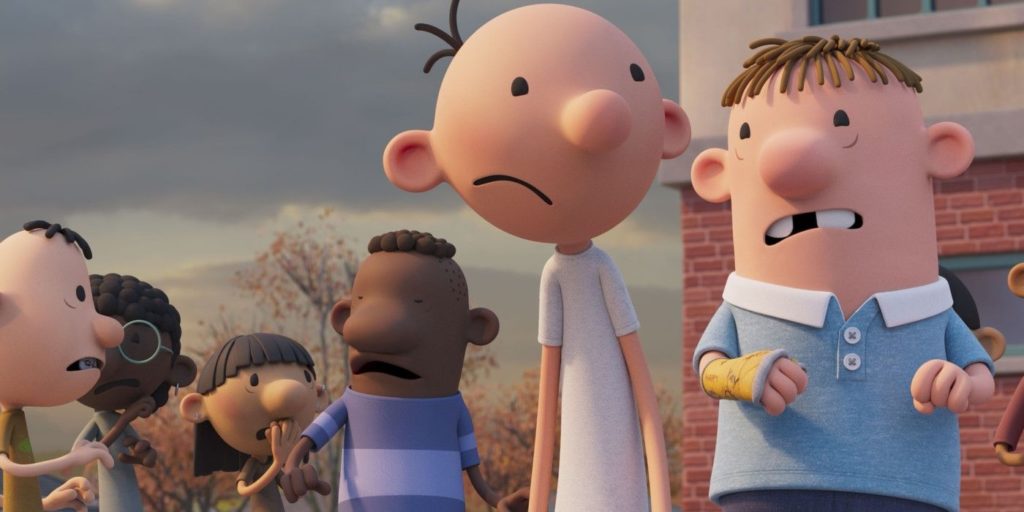 As stated before Diary of a Wimpy Kid (2021) goes back to the events of the first book where Greg Heffley and friends and just starting to enter middle school.
The story will revisit elements such as growing up, the Holloween incident, as well as the famous cheese touch that had almost every middle schooler in the early 2010s talking. The series also has a major family aspect with many of the books just being centered around the Heffley family. This film will be no different as Greg's family was a major aspect of the first book.
RELATED: TWENTY SOMETHING: INSECURITIES PROVED TO BE THE SHORT FILM'S UNEXPECTED INSPIRATION FOR DIRECTOR
Who knows? Maybe if this film does well we could get sequels or maybe even a series that covers some of the other books. There are currently 16 books in the series, so there is definitely plenty of source material for Disney and crew to choose from.
Currently, the most successful film in the franchise is Dog Days which grossed over 77 million dollars at the box office. Unfortunately, this film will not be released in theaters so we won't be able to see exact numbers. However, if this film does end up getting sequels it would be safe to say it will be quite the success as well.
Diary of a Wimpy Kid Synopsis
"Greg Heffley is a scrawny but ambitious kid with an active imagination and big plans to be rich and famous – he just has to survive middle school first. To make matters worse, Greg's lovable best friend Rowley seems to coast through life and succeed at everything without even trying! As details of his hilarious – and often disastrous – attempts to fit in fill the pages of his journal, Greg learns to appreciate true friends and the satisfaction that comes from standing up for what is right."
Diary of a Wimpy Kid will release on Disney+ on December 3rd and stars Brady Noon as Greg Heffley, Ethan William Childress as Rowley Jefferson, and Chris Diamantopoulos as Frank Heffley, with the rest of the cast to be revealed.
What are your thoughts on the trailer for Diary of a Wimpy Kid? Do you plan to watch the film when it releases on Dinsey+? Let us know in the comments below! Also, be sure to come back to The Illuminerdi to be notified of more news and updates like this in the future!
KEEP READING: NONA: DIRECTOR SHARES THE LOVE AND INSPIRATION BEHIND NEW PIXAR SHORT
Source: Disney