WandaVision was a cultural phenomenon upon release, and Agatha Harkness was a fan-favorite villain. The series was like no other television series before, with every genre you could possibly want: sitcom, romance, action, comedy, superhero, drama, and mystery. And Agatha was a villain worthy of Wanda.
The plot was intriguing, but likely the most interesting thing about the series was the villain. Jac Schaeffer kept us in the dark about the villain until the closing of Episode 7, when it was revealed that Agnes (actually Agatha Harkness) was the bad guy of the show.
RELATED: ETERNALS STAR LIA MCHUGH REVEALS CO-STAR SHE WAS "MOST EXCITED TO MEET" AND PRAISES DIRECTOR CHLOE ZHAO
It was recently reported by Variety that Agatha Harkness will get her own TV series on Disney+. She's been silent on the matter for quite a bit, but Kathryn Hahn is now speaking out about the rumored series.
KATHRYN HAHN DENIES THAT An AGATHA SPINOFF IS HAPPENING ON DISNEY+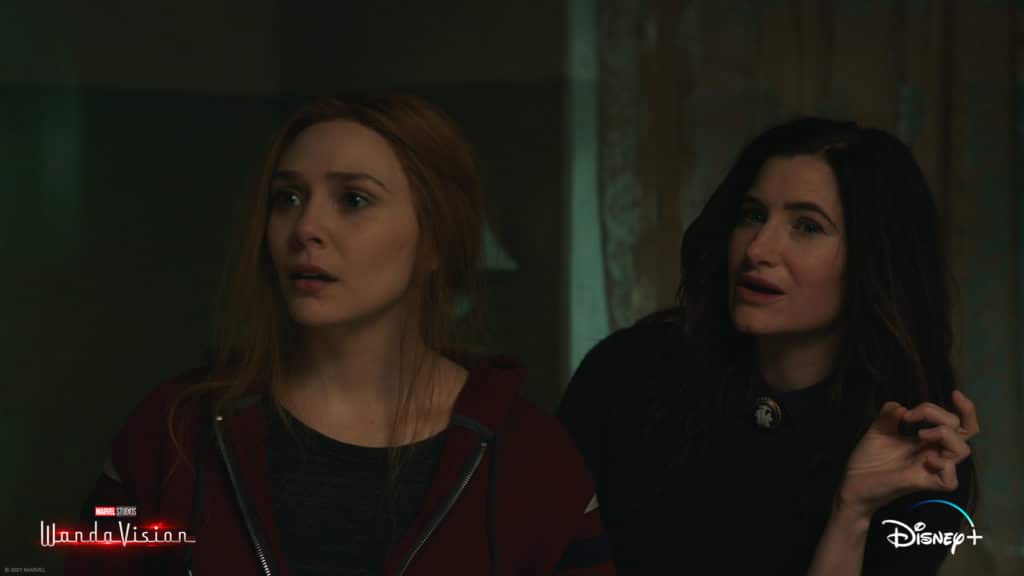 In a recent interview with Entertainment Tonight, Kathryn Hahn denied the allegations that an "Agatha" TV series was in the works at Disney. Here's what she had to say:
I don't even know if there is such a thing as a WandaVision spinoff, honey. I have to be honest, all I can say is….I love Agatha, and as we know, anything can happen in Marvel. So, who knows?

Kathryn Hahn on her involvement in the rumored "Agatha" TV series.
The full clip can be seen below:
With this recent development, it's easy to jump to the conclusion that there will not be an Agatha series on Disney+. However, actors and actresses have used the technique of denying rumors to preserve the secrecy of the project.
A prime example was Tatiana Maslany denying that she had been cast as Jennifer Walters (aka She-Hulk), only for that to be confirmed at Disney Investor Day 2020. In the original Variety report, the outlet described the series as a "dark comedy", and that WandaVision head writer (and executive producer) Jac Schaeffer would be developing the script for the spinoff.
It's not sure when we'll know if Marvel Studios has truly green-lit an Agatha TV series, but fans have Disney+ Day to look forward to, right around the corner on November 12, where we might get some answers. Marvel Studios' Disney+ Day 2021 Special is slated to premiere on November 12, only on Disney+. For more breaking news and features about the latest pop culture, follow @The_Illuminerdi on Twitter!
KEEP READING: AVATAR: THE LAST AIRBENDER: EXCITING CASTING DETAILS FOR ICONIC CHARACTERS IN LIVE-ACTION NETFLIX SERIES
Source: Entertainment Tonight