The Illuminerdi sits down with Eternals' star Lia McHugh to talk about her upcoming blockbuster Marvel Studios' release.
The upcoming Marvel film features a huge cast with the film introducing an entirely new group of heroes into the MCU. The Eternals are a group of characters with extraordinary powers that have thus far hidden within the MCU. Eternals boasts an impressive cast portraying these characters with Angelina Jolie, Salma Hayek, Kumail Nanjiani, Richard Madden, and many more.
Eternals not only features an award-winning cast, it is helmed by an Academy Award winning director. Chloe Zhao brings her unique vision to the MCU in this centuries and world spanning epic. The Illuminerdi was able to speak with Lia McHugh who plays Sprite in Eternals about working with the star studded cast and award winning director.
During our exclusive interview Lia McHugh talked about how Chloe Zhao preferred filming on location instead of using green screens whenever possible.
"I was really interested to see her take on the movie because I saw The Rider and Nomadland, after filming. She really brought a new light to it. She was very into having real sets, not being on green screen or in a sound stage very often. Everything was pretty much shot in real life on the beach, or in the woods. I think that brought a lot of realism into it, and it was very helpful.

I think the all-star casting and the people were really, really sweet. Everyone was great to work with. And it was really easy to bond with everyone and create that sort of family connection, which brought a lot of emotion into the project that I feel like is very different than any other Marvel movie."

– Eternals star Lia McHugh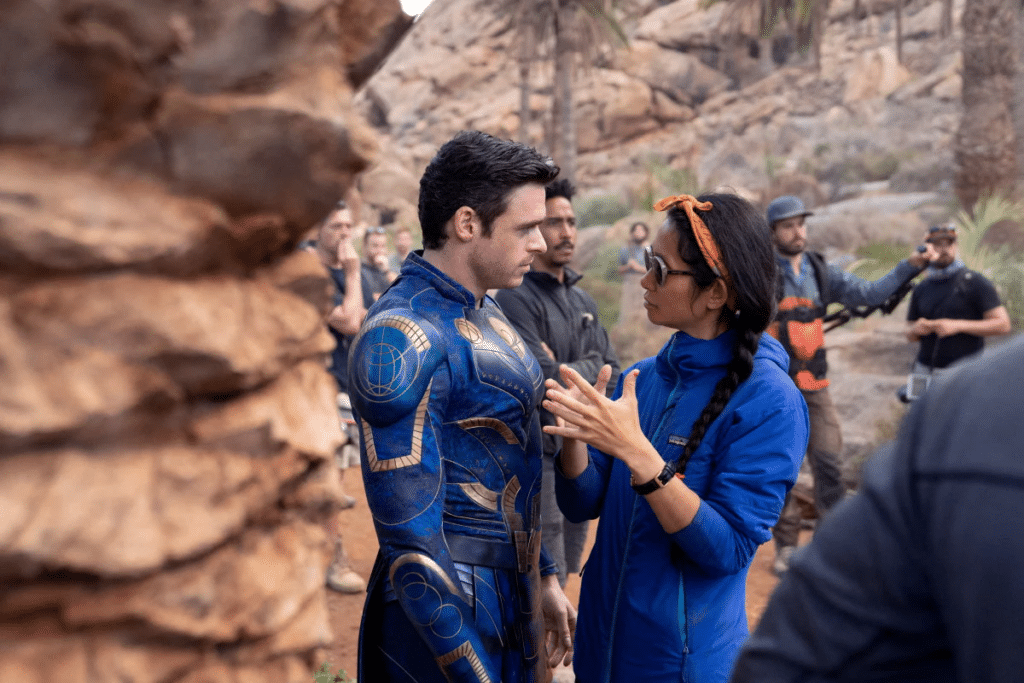 RELATED: ETERNALS DIRECTOR CHLOE ZHAO EXPLAINS DECISION TO GENDER SWAP CHARACTERS AND REVEALS 1ST MARVEL STUDIOS MEETING
The visuals in Eternals are a true stand out in the MCU with Chloe Zhao's style shining through clearly on screen. With the casting filming on location it likely brought an authentic feeling to this epic that spans thousands and years and across the globe. The family aspect is important with the Eternals being a team or family of sorts for thousands of years.
LIA MCHUGH TALKS WORKING WITH RICHARD MADDEN, KUMAIL NANJIANI, AND GEMMA CHAN ON ETERNALS
The impressive cast also has the time to shine with each character being introduced and their relationships explored. During our interview Lia McHugh talked about working with Richard Madden who plays Ikarus, Kumail Nanjiani who plays Kingo, and Gemma Chan who plays Sersi. She also revealed which Eternals co-star she was the most excited to meet and why.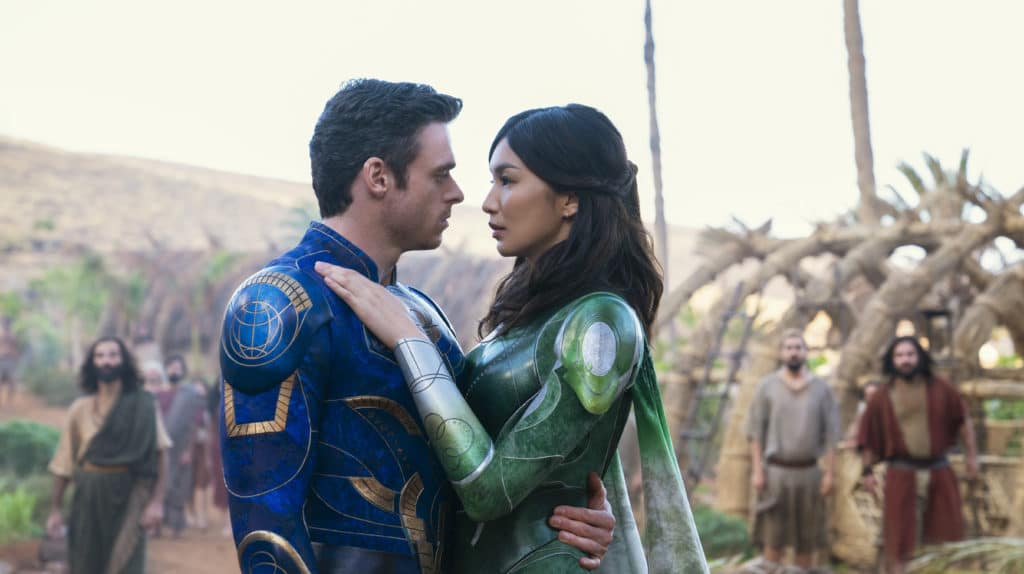 "I was so excited to work with Richard. I mean I loved him. I was probably most excited to meet him out of everyone, which is really funny. I loved him in Cinderella, I got to be honest with you. I couldn't wait to meet him. I got over my being nervous because I met him during the screen test. So, when we started filming I was like a little bit more cool and collected. He was amazing. I mean, I just wanted to talk to him all the time, and get to know him. He is so sweet.

Kumail is hilarious. We bantered constantly. We would always get our make-up and hair done next to each other. So, we were always with each other in the mornings. It was really fun to watch the way all three of them worked. Gemma was really sweet. We did have a lot of fun. It was cool that her and Richard knew each other really well. They were really sweet to me and got to know me well, too."

– Eternals star Lia McHugh
RELATED: ETERNALS: RICHARD MADDEN TALKS ABOUT HIS CHARACTER IKARIS, A SOLDIER TORN BETWEEN LOVE AND DUTY
The chemistry between the cast is an important part of making it feel like these characters have known each other for thousands of years. Each character is unique as is their relationship with the other Eternals. The film explores a whole new kind of hero and opens up entirely new opportunities in the Marvel Cinematic Universe. Lia McHugh's passion for Eternals was not only clear in the interview, but in her performance as well, with Sprite being a definite stand out in a film full of engaging characters and impressive performances. Eternals manages to feel like nothing Marvel has ever done before and with a franchise that has 25 films already, that alone is an impressive feat.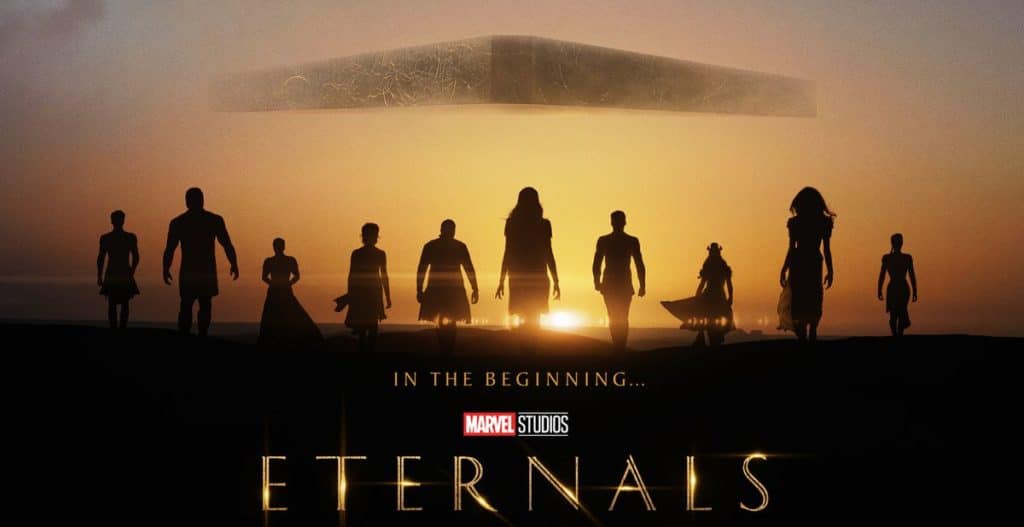 Eternals hits theaters November 5, 2021. Are you going to see Eternals? Are you excited to see Chloe Zhao's take on an MCU film? Which Eternals character are you most looking forward to seeing on screen? Are you ready for Lia McHugh's performance as Sprite? Leave your thoughts in the comments below or on our social media and check back with The Illuminerdi for more Eternals and MCU.
KEEP READING: ETERNALS: RICHARD MADDEN TALKS ABOUT HIS CHARACTER IKARIS, A SOLDIER TORN BETWEEN LOVE AND DUTY