Gal Gadot is embracing her sinister side as the Wicked Queen in Disney's upcoming live-action remake of Snow White and the Seven Dwarfs. 
The film is set to be directed by Marc Webb, who brought us the Amazing Spider-Man franchise and (500) Days of Summer. It will also be co-starring Rachel Zegler (of Steven Spielberg's upcoming West Side Story remake) in the title role.
RELATED: ETERNALS STAR LIA MCHUGH ON THE TRAGEDY OF SPRITE 
Gadot's casting in the lead villainess role is quite exciting given it will provide her a chance to show a completely different side of herself.  Up to this point, Gadot's career has consisted of playing butt-kicking action heroines in the Patty Jenkins-directed Wonder Woman franchise (the 3rd installment of which in development), the action-comedy Keeping up With the Joneses (Which co-starred Jon Hamm, Zach Galifianakis, and Isla Fisher), and Furious 7 among other roles, so seeing her flex her evil muscles should be quite a fun experience.
The Long History of Snow White
Disney's 1937 adaptation of Snow White and the Seven Dwarfs was the first fully animated feature film ever and launched Walt Disney Pictures as a family entertainment powerhouse that still runs strong today. 
This film will be the next in a long line of live-action versions of animated Disney classics of recent years that started with 2010's Tim Burton-directed Alice in Wonderland then followed up by Maleficent in 2014, Cinderella in 2015, Pete's Dragon, The Jungle Book and Alice Through the Looking Glass in 2016, Beauty and the Beast in 2017, Christopher Robin in 2018, Dumbo, Aladdin, The Lion King, and Maleficent: Mistress of Evil in 2019, Mulan in 2020, and Cruella in 2021, with remakes of The Little Mermaid, Peter Pan, Lilo & Stitch,and more coming down the magical pipeline.
There have been various live-action retellings of Snow White across cinema history.  Some of the more well-known versions include Snow White: A Tale of Terror (a horror version starring Sigourney Weaver, Monica Keena, and Sam Neill in 1997), Snow White: The Fairest of Them All (a dark fantasy takestarring Miranda Richardson and Smallville's Kristen Kreuk in 2001, Mirror, Mirror (a family friendly and comedic take that starred Julia Roberts and Lily Collins) and Snow White and the Huntsman (another dark fantasy take starring Kristen Stewart, Charlize Theron, and Chris Hemsworth) both in 2015, and even the 2007 Amanda Bynes-starring modern update Sydney White. 
A sequel, or rather prequel, to Snow White and the Huntsman entitled The Hunstman: Winter's War was also released in 2016.  There are many, many more adaptations of the Grimm Fairy Tale across time and space, but the fact remains that this particular story has never lost its appeal throughout the ever-changing cinema landscape.
Given that Snow White was Disney's first ever animated film, it will be interesting to see how this live-action update is received by critics and audiences alike.  The latter have mostly embraced Disney's re-imaginings of their iconic catalogue, while the former have often criticized them for being "too safe" or driven more by nostalgia than anything else. 
Whether it's the fairest remake of them all or a malevolent misfire, Disney's live-action Snow White and the Seven Dwarfs will release sometime in 2022 starring Gal Gadot and Rachel Zegler.  The film will be directed by Marc Webb with a script by Erin Cressida Wilson, who also penned Secretary, Chloe, and Men, Women, and Children among other films.  The Illuminerdi will trek through haunted woods, poison apples, and axe-wielding huntsmen to update you as the project develops.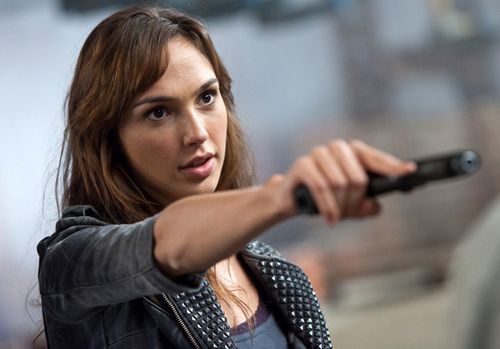 What do you think of Gal Gadot being cast as the Wicked Queen in Snow White?  Are you excited to see her take on the iconic character?  Are you opposed to Disney re-doing this particular film?  What's you favorite Disney movie?  Let us know in the comments below and on our Twitter.
KEEP READING: OPPENHEIMER: ROBERT DOWNEY JR. & MATT DAMON IN TALKS TO STAR IN CHRISTOPHER NOLAN FILM
Source: Deadline