Eternals is introducing a ton of exciting new characters into the MCU that are unique to the franchise having been hidden on Earth among humanity for thousands of years, but one Eternal stands out even among the other Eternals. Sprite has been stuck in the physical form of a child for the thousands of years that the Eternals have been on Earth which cannot be easy. This alone would make her even more separate from humanity as it does in the comics.
The Illuminerdi Interviews Eternals' Lia McHugh aka Sprite
The Illuminerdi had the chance to speak to Lia McHugh who plays Sprite in the new MCU film. Lia talked about the hardships and tragedy of Sprite being unable to grow up physically and how it has affected her centuries spanning life.
"As you can imagine that really brings a lot of trouble and emotions into a person, having to deal with that for so many years. I think that Sprite has a lot of layers and a lot of complexity, I mean it was interesting to explore in the movie. Not being able to have relationships, having to move around every few years, living among humans but not being able to really be a human because she doesn't get respected as an adult, they treat her like a child because she looks like one."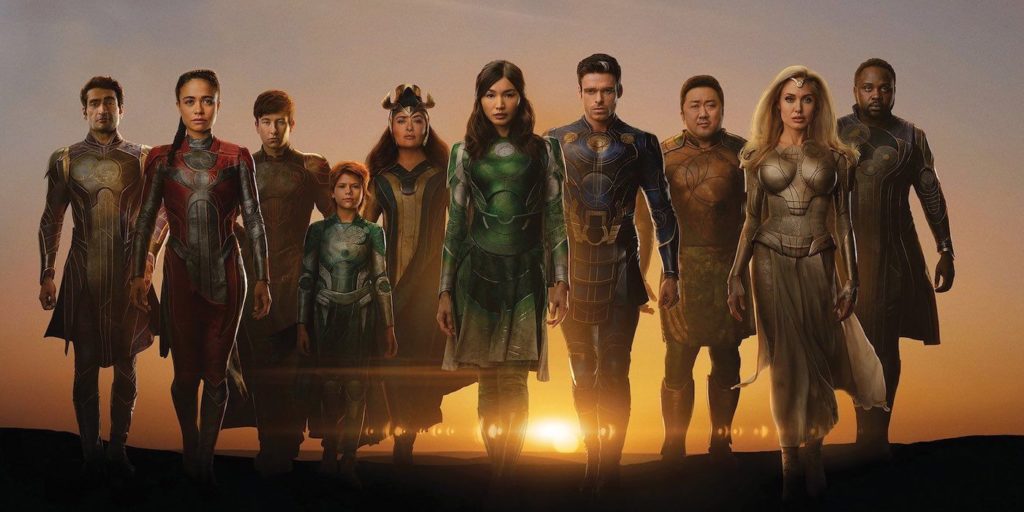 RELATED: KEVIN FEIGE DECLARES ETERNALS IS A NECESSARY NEW STEP FOR THE MCU
Sprite is a very intriguing character full of complexities and depth which Lia McHugh brilliantly brings to the role. The tragedy of the character and the life she has led on Earth shines through in the nuances of her performance throughout the film. All of the Eternals likely struggle with connection to some degree being aliens among humans, as well as thousands of years old. They have literally watched humanity grow into what it has become and with that constantly lost people. But Sprite has the added layer and complexity of always looking like a child.
LIA MCHUGH REVEALS WHICH MCU CHARACTER SHE WANTS TO SEE ETERNALS' SPRITE TEAM UP WITH
RELATED: MARVEL STAR LIA MCHUGH ON HOW ETERNALS DIFFER FROM THE AVENGERS AND GUARDIANS OF THE GALAXY: EXCLUSIVE INTERVIEW
Each of the Eternals like other superheroes stands out based on their power sets. Sprite's look to be more illusory based, which makes sense given this character has been portrayed as a trickster in the comics before. During our exclusive interview Lia McHugh revealed which established MCU character she wants to see Sprite team up with in the future.
"I would love to team up with Loki. I love Tom Hiddleston, I think he does a brilliant job."
Sprite and Loki would be a truly fascinating and fun team up to see on screen. Not only because of the trickster element, but the layers and complexities of feeling like an outsider. Loki grew up feeling like he was never enough and when he learned the truth of his lineage this feeling only grew as well as a feeling of being an outsider. It seems Sprite may share these feeling of isolation and feeling alone even within her family. After Loki went through what he did in Loki, he could potentially help Sprite with these complicated and difficult emotions. They would also be a truly terrifying pair when it comes to powers which would be endlessly fun to watch.
Eternals hits theaters November 5, 2021. Are you excited to see Eternals? What do you think about Sprite's challenges? Who would you like to see Sprite team up with? Leave your thoughts in the comments below or on our social media and check back with The Illuminerdi for more MCU and Eternals.
KEEP READING: ETERNALS STAR LIA MCHUGH REVEALS CO-STAR SHE WAS "MOST EXCITED TO MEET" AND PRAISES DIRECTOR CHLOE ZHAO: EXCLUSIVE INTERVIEW