Oppenheimer may have some new, powerful leads.
Christopher Nolan is a legend in Hollywood. Every studio wants him to do a film for them. He's worked with Warner Bros. since 2005, when he did Batman Begins, the first film in the Christian Bale trilogy. His last film, Tenet, will be the last with WB for the time being. Nolan has now set his sights on Universal. First up, a biopic called Oppenheimer.
RELATED: DOCTOR STRANGE 2: NEW LEAK TEASES THE FILM'S VILLAIN
In Summer 2021, Deadline reported that Christopher Nolan was developing a new film centered around the development of the atomic bomb, but had not decided which studio would get distribution rights. The next month, it was announced that Nolan had chosen Universal to be distributor on his upcoming film. Not long after, Cillian Murphy and Emily Blunt were confirmed to have signed onto the project. Now, we have some more casting news that we think you'll enjoy:
Robert Downey Jr. and Matt Damon Sign On For Oppenheimer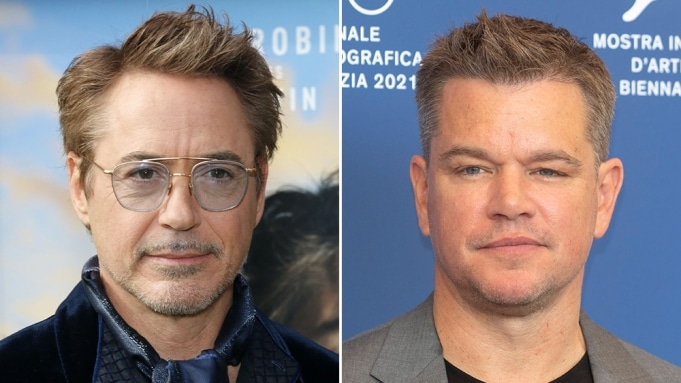 In another recent report from Deadline, it's been announced that Robert Downey Jr. and Matt Damon have joined the cast of Oppenheimer! Downey Jr. will play Atomic Energy Commissioner Lewis Strauss, while Damon will portray Lieutenant General Leslie Groves, who was the director of the Manhattan Project. It was also revealed that Emily Blunt will portray Kitty Oppenheimer, the wife of the protagonist, while Cillian Murphy will be playing the man himself.
It's certainly interesting to see the cast of the film revealed, and it's certainly stacked. This film looks to be off the charts in scale, and fans are all for it. There's not much known about the plot of Oppenheimer, except that it will revolve around the creation of the atomic bomb, and the man behind it all, Robert J. Oppenheimer. With this cast, who knows who could join next? Gal Gadot or Alec Baldwin, maybe?
What did you think of this most recent news, and how do you feel about Oppenheimer so far? For all breaking news follow @The_Illuminerdi on Twitter, and experience Oppenheimer when it releases exclusively in theaters on July 21, 2023.
KEEP READING: HERE IS HOW THE ETERNALS AND SHANG-CHI'S WORLDS COULD COLLIDE ON A COSMIC SCALE IN THE MCU
Source: Deadline