WARNING: This article contains spoilers for Marvel Studios' Eternals.
After four all-new Disney+ shows and two major blockbuster releases from Marvel Studios in 2021, this weekend is delivering the debut of Eternals, an epic blockbuster that's been years in the making for the MCU. Not only does the film have Academy Award-winning director Chloé Zhao at the helm after her revolutionary work on Nomadland, but the film also looks to push boundaries within the story itself and for the MCU's filmmaking style as a whole.
Within the plot itself, Marvel looked to expand mightily on the MCU's storied history with the Eternals having spent 7000 years on Earth, giving them the chance to explore the early days of human history and the world after the events of Avengers: Endgame. This will also tie into the movies from Marvel Studios' Infinity Saga as well thanks to the inclusion of the Celestials while also helping expand on Thanos' Snap and his defeat at the hands of the Avengers.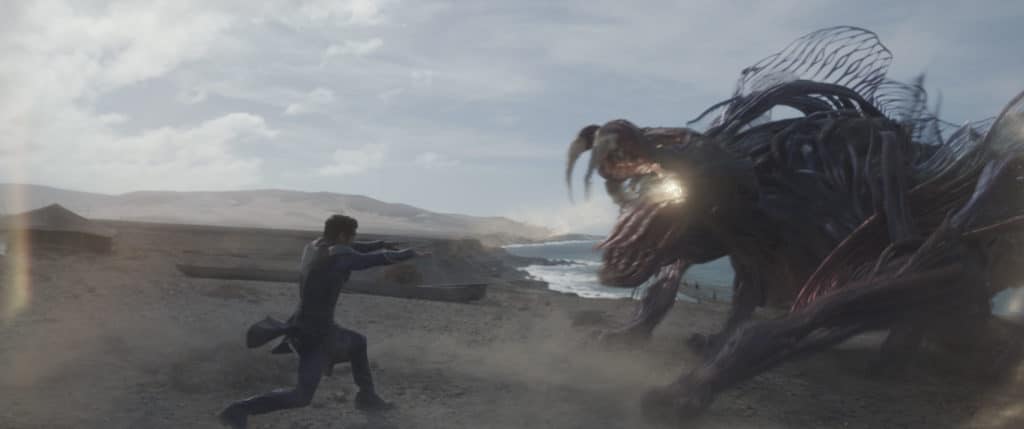 More than anything though, this movie's hype is largely being pushed because of one of the biggest casts of characters in any MCU movie ever, especially for a film that looks to kick off a new franchise for Marvel Studios. Although newcomers Richard Madden and Gemma Chan lead the way, they are surrounded by long-time Hollywood icons like Angelina Jolie and Salma Hayek, amongst others.
RELATED: ETERNALS: HERE ARE THE RUMORED MISSING MARVEL CHARACTERS FROM EARLIER SCRIPTS' MASSIVE 12 CHARACTER LINEUP
Upon the movie's debut, fans are also learning about roles that have been kept secret for some time, and for good reason, such as Harry Styles as Thanos' brother Starfox and Patton Oswalt as Pip The Troll. Additionally, fans now know who played one of the film's main villains, and yet again, it turns out to be a big player in the entertainment industry.
Bill Skarsgard's Is Kro In Eternals
With the release of Marvel Studios' Eternals, it's been revealed that IT (2017) star Bill Skarsgard provided the voice for the movie's Deviant villain Kro. The role was originally thought to be played by Dan Stevens from Beauty and the Beast, although that rumor has since been dispelled.
RELATED: WEREWOLF BY NIGHT: GAEL GARCIA BERNAL TO STAR IN MARVEL STUDIOS' NEW HALLOWEEN SPECIAL
While Marvel Studios employs every tactic possible to keep spoilers until the release of its films, there are always leaks that reveal exciting information in some form or another for such a popular franchise. However, the team behind Eternals did an incredible job of keeping Skarsgard's role in the film a secret until it officially debuted to the public.
This is also a monumental moment for Marvel Studios in another way, as it marks the second member of the same family to play a role in an MCU movie. Bill's father Stellan is well-known as the actor behind Dr. Erik Selvig, who first appeared in 2011's Thor alongside Chris Hemsworth and Natalie Portman. He went on to play the role again in 2012's The Avengers, 2013's Thor: The Dark World, and 2015's Avengers: Age of Ultron, although it's unclear if he's set to return to the part anytime soon.
RELATED: WHO IS EROS AKA STARFOX AND WHAT OTHER EXCITING MCU PROJECTS COULD HE APPEAR IN?
With Kro having been defeated at the end of Eternals, it seems most likely that Bill Skarsgard's time in the MCU will only be a one-time outing. However, he certainly made his impact felt as the terrifying villain Kro, which fans will be seeing more of as the film makes its way through theaters.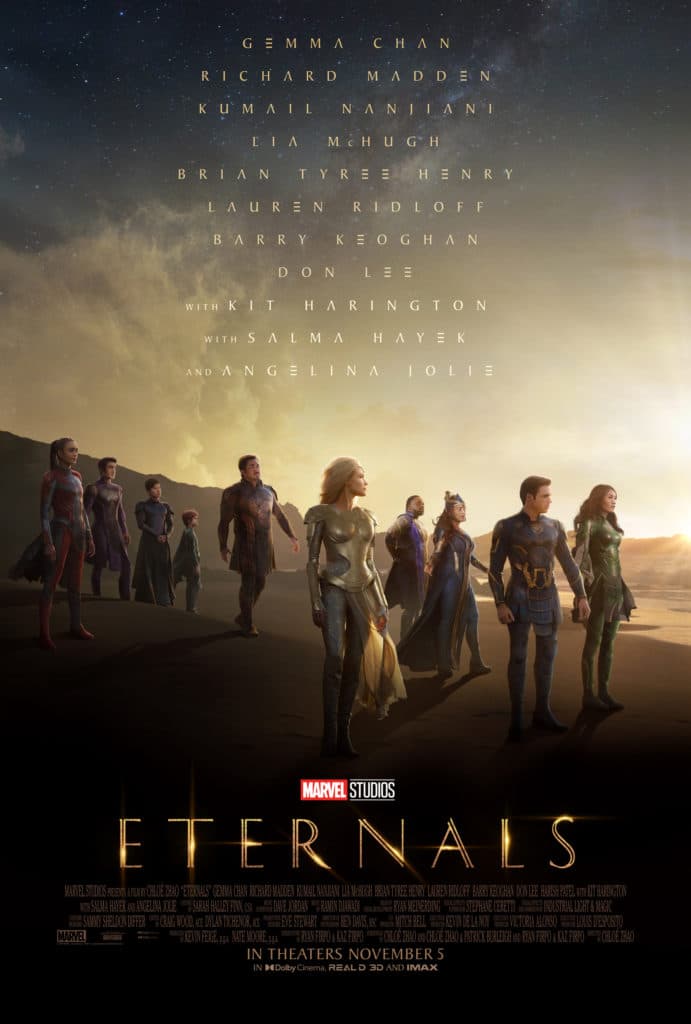 Eternals is now playing in theaters worldwide. What do you think of Bill Skarsgard voice being canon in the MCU? Let us know in the comment section below or over on social media!
KEEP READING: MARVEL'S ETERNALS YANKED FROM THEATERS IN SAUDI ARABIA, QATAR AND KUWAIT FOR THE WRONG REASONS
Source: Murphy's Multiverse