Multiple rumors for the highly anticipated Spider-Man No Way Home have seemingly been revealed thanks to new images that have leaked online.
The leak seems to originate from John Campea of the John Campea Show and shows Tom Holland's Peter Parker alongside Tobey Maguire and Andrew Garfield's versions of the character in slightly altered costumes.
Spider-Man: No Way Home Theory – Black & Gold Suit Explained
New Spider-Man: No Way Home Leaked Images
We also seem to get our first look at Charlie Cox as Matt Murdock in the film who is another character who was heavily rumored to make an appearance in the film.
As stated previously, Maguire and Garfield's appearance is slightly altered from their last appearances in Spider-Man 3 and The Amazing Spider-Man 2 respectively. That being said it seems unlikely that somebody just decided to photoshop them in next to Tom Holland.
RELATED: COSTUME LEAKS FOR SPIDER-MAN NO WAY HOME REVEALED, INCLUDING GOBLIN
Charlie Cox's Matt Murdock also looks slightly different since he was last seen in Daredevil season 3. We also know that Holland's Peter Parker is going to need a laser after the events of Far From Home so his appearance makes sense.
Holland's appearance in the image with the other Spider-Men also seems to match other images we have seen with Holland on set.
Spider-Man No Way Home Will Be Spider-Man's Avengers Endgame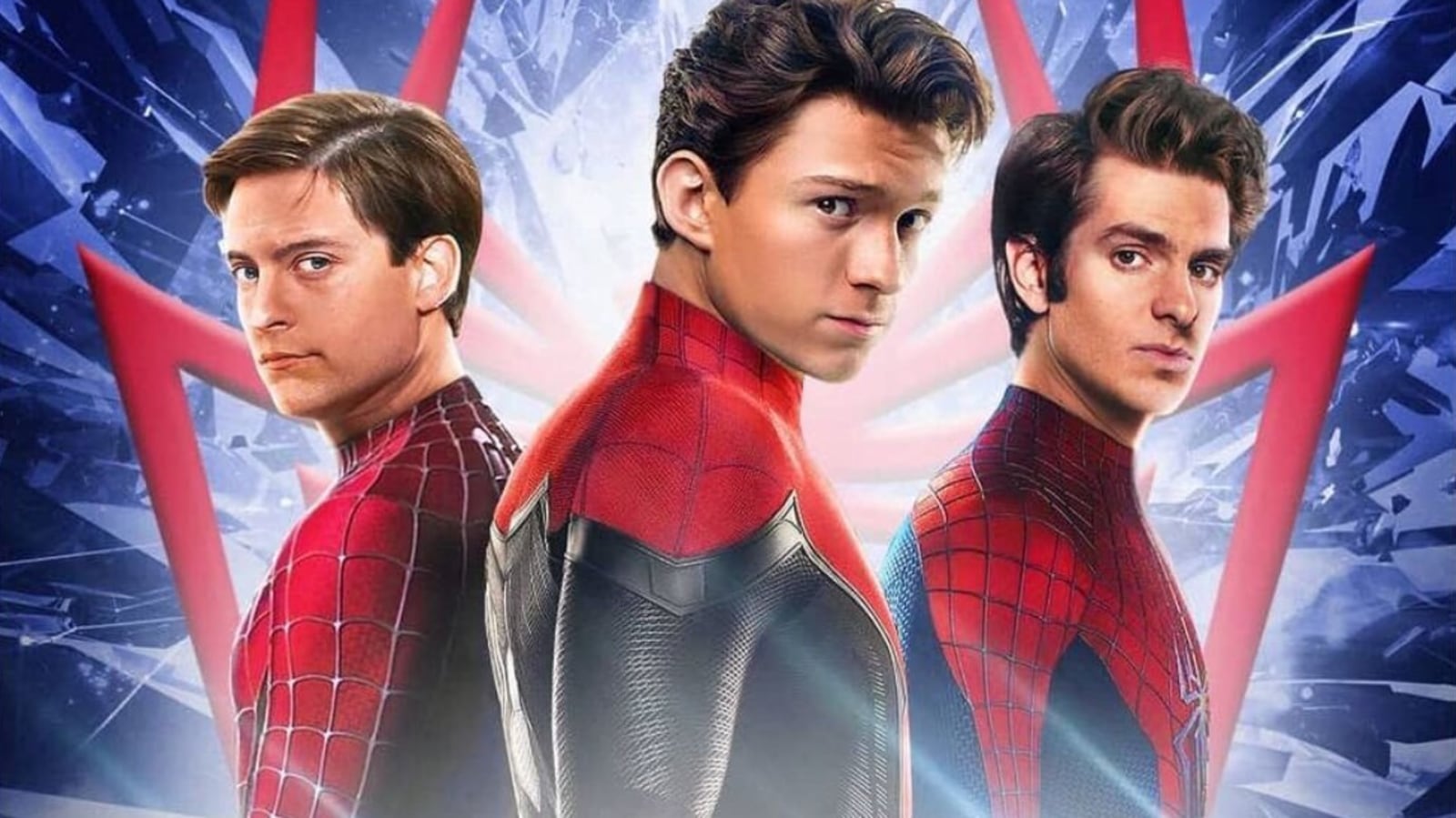 Not An Official Image
Spider-Man No Way Home looks to be the end of an era for the Spider-Man film franchise. Director of the MCU Spider-Man movies, Jon Watts described No Way Home as the equivalent to Avengers Endgame in an interview with Empire:
"We're definitely trying to be ambitious. It's 'Spider-Man: Endgame'."
Tom Holland has also issued similar statements saying:
"When I was first pitched the idea, I was like, 'Wow, that would be awesome if we could pull it off'," says Spidey himself, Tom Holland, of the prospect of bringing in famous former foes. "But there's just no way it's going to work. You're just not going to be able to get everyone to do what they need to do. It's just not going to happen.' But it did happen. And it's crazy."
RELATED: DID TOM HOLLAND JUST SAY SPIDER-MAN NO WAY HOME IS THE END OF THE FRANCHISE?
In an interview with Entertainment Weekly Holland even went on to describe the film as the end of the current franchise:
"We were all treating [No Way Home] as the end of a franchise, let's say," he adds. "I think if we were lucky enough to dive into these characters again, you'd be seeing a very different version. It would no longer be the Homecoming trilogy. We would give it some time and try to build something different and tonally change the films. Whether that happens or not, I don't know. But we were definitely treating [No Way Home] like it was coming to an end, and it felt like it."
With other Sony Marvel films such as Venom: Let There Be Carnage and Morbius featuring characters introduced in the MCU it seems like there is some sort of plan after No Way Home. We just have absolutely no idea what that plan could be as of now.
Only time will tell as we just have a little over a month until Spider-Man No Way Home finally hits the big screen on December 17, 2021.
Spider-Man No Way Home stars Tom Holland as Peter Parker / Spider-Man, Zendaya as MJ, Benedict Cumberbatch as Dr. Stephen Strange, Jon Favreau as Harold "Happy" Hogan, Jacob Batalon as Ned Leeds, Marisa Tomei as May Parker, J. B. Smoove as Julius Dell, Benedict Wong as Wong, Alfred Molina as Otto Octavius / Doctor Octopus, and Jamie Foxx as Max Dillon / Electro.
The film is also rumored to star Tobey Maguire as Peter Parker / Spider-Man, Andrew Garfield as Peter Parker / Spider-Man, Willem Defoe as Norman Osborn / the Green Goblin, Kirsten Dust as Mary Jane Watson, Charlie Cox as Matt Murdock / Daredevil, and Tom Hardy as Eddie Brock / Venom.
What are your thoughts on these leaked images from Spider-Man No Way Home? Let us know in the comments below! Also, be sure to follow The Illuminerdi on social media to be notified of more Spider-Man news and updates like this in the future!
KEEP READING: SHAILENE WOODLEY'S MARY JANE REVEALED IN NEW AMAZING SPIDER-MAN 2 PHOTO