As we charge headlong into Oscars season, it seems that writer/director Aaron Sorkin is back to throw his hat in the ring in a major way. The accomplished director has partnered with Amazon on his latest film, Being The Ricardos, which has just released its first trailer.
Being the Ricardos stars Nicole Kidman and Javier Bardem in the titular roles of Lucille Ball and Desi Arnaz. The film is set to focus around a critical production week of their show, I Love Lucy, as their complex marriage and personal drama is aired before the world in a series of rumors and accusations.
Being The Ricardos Official Trailer
Aaron Sorkin is one of my favorite screenwriters and directors, and from the looks of it, this film will not disappoint. For the last three decades, Sorkin has been the King Midas of Hollywood…everything he touches turns to gold. Getting his writing star on The West Wing, he went on to write the screenplays for A Few Good Men, The American President, Charlie Wilson's War, Steve Jobs, Moneyball, and of course, 2010's The Social Network, for which he won the Best Adapted Screenplay Oscar. He then branched out to directing as well as writing, performing both tasks with equal grandeur on 2017's Molly's Game and 2019's The Trial of the Chicago 7, both of which he was nominated for.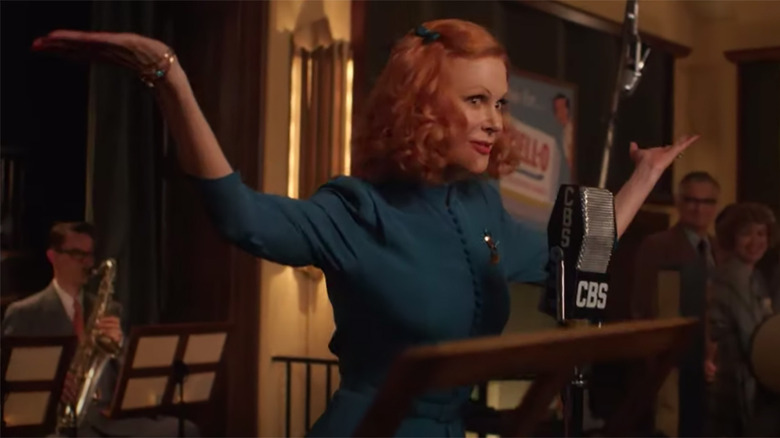 And hey…if it sounds like I'm gushing, it's because I am. The guy is a scriptwriting genius, and his style of directing has a frenetic speed that matches the tempo of the quick-witted dialogue he's come to be known for. I've loved his last two films, and I think he's been able to draw out phenomenal performances from his cast, so I expect great things from Kidman and Bardem.
Being The Ricardos Official Synopsis
"Lucille Ball (Nicole Kidman) and Desi Arnaz (Javier Bardem) are threatened by shocking personal accusations, a political smear, and cultural taboos in Academy Award®-winning writer and director Aaron Sorkin's behind-the-scenes drama Being the Ricardos. A revealing glimpse of the couple's complex romantic and professional relationship, the film takes audiences into the writers' room, onto the soundstage, and behind closed doors with Ball and Arnaz during one critical production week of their groundbreaking sitcom I Love Lucy."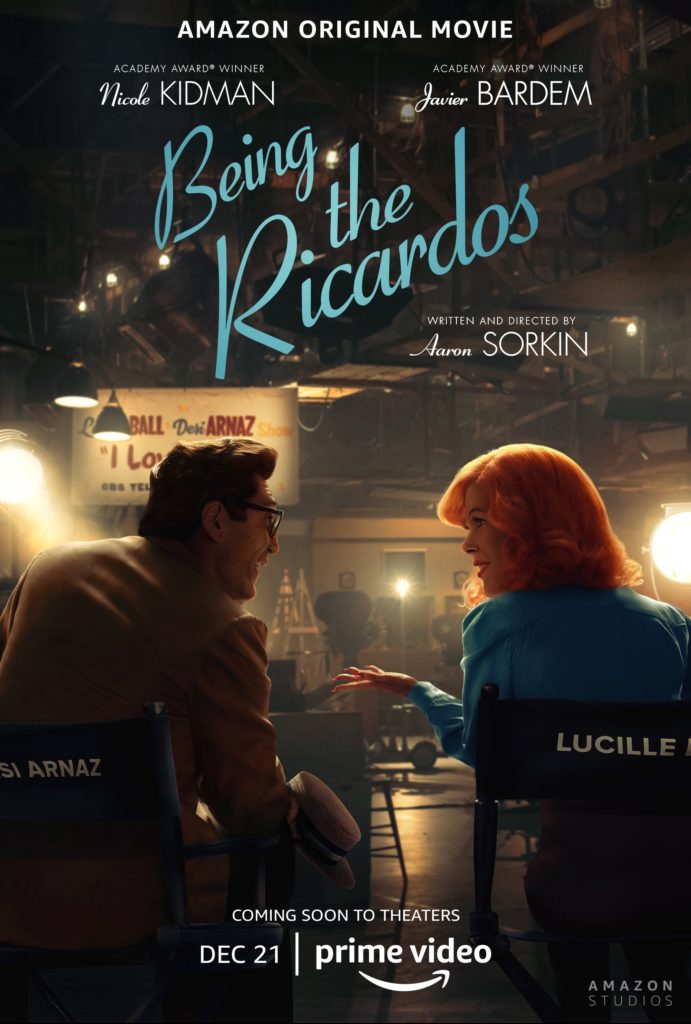 Being the Ricardos releases in theaters on December 10, 2021, and will be released on Amazon Prime Video starting on December 21. What did you think of the new trailer? Let us know in the comment section below or over on our social media!
KEEP READING: CHLOE ZHAO RUMORED TO DIRECT KEVIN FEIGE'S NEW STAR WARS MOVIE
Source: Amazon Prime