In a recent interview, Spider-Man: No Way Home star Tom Holland revealed some surprises about the nature of Spider-Man and Doctor Strange's relationship in the upcoming blockbuster.
The days continue to count down for Spider-Man: No Way Home, and we are now only a month away from the film's release. The fever pitch seems to be at an all-time high, with fans clamoring for a second trailer like J. Jonah Jamison demanding pictures of Spider-Man. The web-slinger has been trending on Twitter for what feels like eternity, and massive spoilers have leaked across the inter-webs that are causing everyone to lose their minds. While we still don't have a firm idea of when the next trailer will release, Tom Holland did just slip us a bit of information about the upcoming movie.
Tom Holland Reveals If Doctor Strange is Friend or Foe
In the latest issue of Total Film Magazine, Tom Holland stated:
"It's a very different relationship [from Tony Stark and Peter Parker]. I wouldn't consider Doctor Strange as a mentor in this film – it's more as a colleague. At this point in the films, Spider-Man has established himself as quite a powerful and serious Avenger. Doctor Strange sees that in him, and treats him like an equal. And throughout the course of the film, their relationship breaks down. And rather than becoming colleagues – they don't become enemies, but they're definitely not friends.

"Spider-Man always wants to please everyone. He always wants everyone to be happy. And then, in this instance, that's not the case. It's an interesting relationship. It's very, very different from the one of Tony and Peter. But it's a fun one. And obviously Benedict [Cumberbatch] – I love him to bits. He's such a good guy. I've worked with him loads of times now, and I've always really enjoyed it. He's been a real joy and pleasure to work with. Spider-Man and Doctor Strange are a great mix. They look great onscreen. The balance between them is very funny."
Spider-Man: No Way Home Theory Time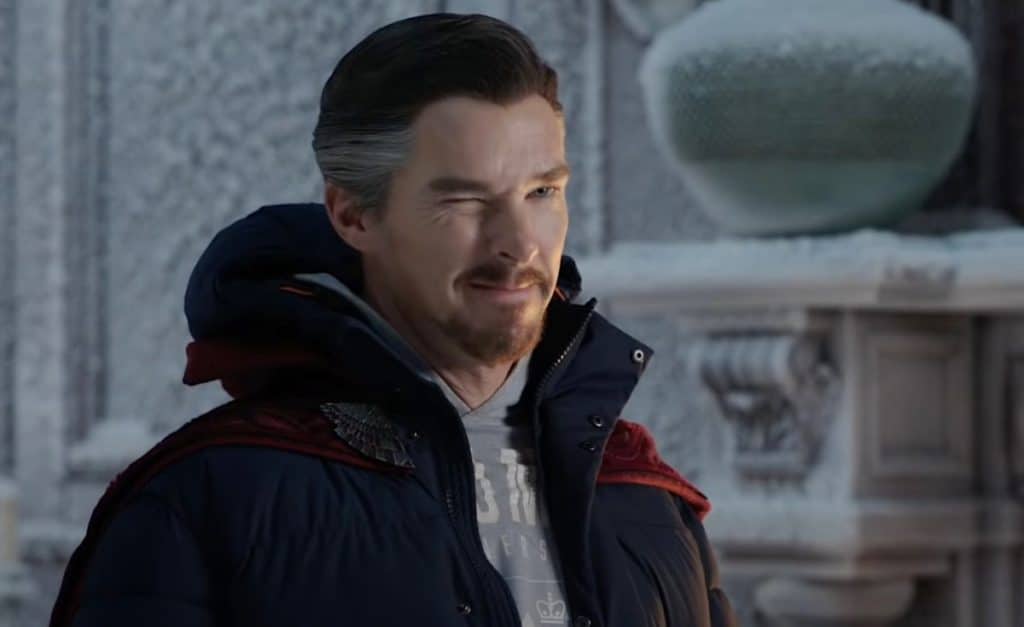 This statement shouldn't come as a surprise to fans who poured over the details of the first trailer. In that trailer, we get several shots of a chase scene between Dr. Strange and Tom Holland's Peter Parker. From the look of things, Parker appears to be stealing some sort of magical cube from the Sanctum Sanctorum, and Strange has to chase him through the city to get it back. This chase passes through the Mirror Dimension, and apparently through some sort of desert location on a speeding train.
RELATED: CHUKWUDI IWUJ JOINS GUARDIANS OF THE GALAXY 3 IN HIGHLY COVETED MYSTERY ROLE ACCORDING TO DIRECTOR JAMES GUNN
There have been quite a few rumors and theories about this magical cube, with some people even saying that it's a key to a magical prison where Dr. Strange is keeping the Sinister Six villains after they arrive in the MCU's version of New York. An alternate theory is that the cube itself is the prison, shrunken down to a portable size with the villains still inside.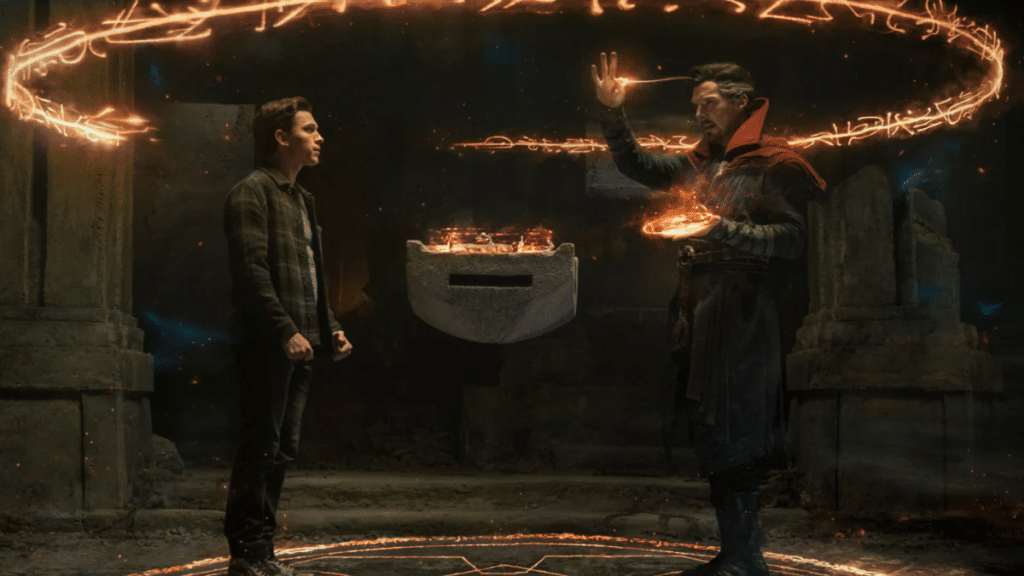 These reports have come from various leaks that all seem to hint at a conversation between Norman Osborne and Tom Holland's Peter Parker, where Peter is made to feel guilty for the imprisoned villains and decides to set them free. Such a decision would obviously put him at odds with the Sorcerer Supreme, and that could very well be the set-up that leads to this chase.
RELATED: SPIDER-MAN NO WAY HOME RUMORS CONFIRMED WITH NEW LEAKED PHOTOS
Other theories cast suspicion on Strange's actions in the trailer. Some even theorize that our Steven Strange has been replaced by the version of Strange from What If…?, but I don't believe this to be the case for several reasons.
First of all, there is a lot going on in this movie, and while a twist like this wouldn't necessarily be too much on its own, it could distract from the Spider-Man centric storyline. Additionally, I think that it would be far more interesting for this to be the Strange that we know and love, because it adds some conflict and moral grey area between the Earth's Mightiest Heroes.
Captain America: Civil War showed us how interesting things could get when characters fall on different sides of an issue, and this was one of the things I appreciated most about the recent Eternals movie as well. Things aren't always black or white, and seeing a wedge driven between Strange and Spider-Man while both characters try to protect the city in their own way, would add an element of depth to their characters and to this story overall.
RELATED: ANT-MAN AND THE WASP: QUANTUMANIA: 7 MYSTERY PLAYERS BILL MURRAY COULD BE PLAYING IN HUGE MARVEL SEQUEL
Strange doesn't have to be evil in order to agree to a dangerous spell…that level of arrogance has always been a part of the character. He also doesn't need to be evil in order to have conflict with Peter Parker. Tom Holland's quotes point to a morally grey area issue, not a rivalry that would turn them into bitter enemies. Either way, it's going to be a hell of a ride…
Spider-Man No Way Home stars Tom Holland as Peter Parker / Spider-Man, Zendaya as MJ, Benedict Cumberbatch as Dr. Stephen Strange, Jon Favreau as Harold "Happy" Hogan, Jacob Batalon as Ned Leeds, Marisa Tomei as May Parker, J. B. Smoove as Julius Dell, Benedict Wong as Wong, Alfred Molina as Otto Octavius / Doctor Octopus, and Jamie Foxx as Max Dillon / Electro. The film is also rumored to star Tobey Maguire as Peter Parker / Spider-Man, Andrew Garfield as Peter Parker / Spider-Man, Willem Defoe as Norman Osborn / the Green Goblin, Kirsten Dust as Mary Jane Watson, Charlie Cox as Matt Murdock / Daredevil, and Tom Hardy as Eddie Brock / Venom.
What are your thoughts on Tom Holland's comments? Do you think that Tom Holland is simply misdirecting eager audiences? Let us know in the comments below or over on Twitter! Also, be sure to follow The Illuminerdi on social media to be notified of more Spider-Man news and updates like this in the future!
KEEP READING: X-MEN: EXCITING NEW ANIMATED SERIES ENTERING PRODUCTION FOR 2023
Source: Total Film