Dead Boy Detectives has found its three new leads. 
The HBO Max series will star George Rexstrew, Jayden Revri, and Kassius Nelson. Rexstrew recently graduated from the London Academy of Music and Dramatic Arts and will make his acting debut on the show, while Revri was last seen in The Lodge and Nelson has cut her teeth with Edgar Wright's Last Night in Soho and Lemony Snicket's A Series of Unfortunate Events from 2004.  We at The Illuminerdi originally reported on the series recasting the three leads in an exclusive earlier this month.
RELATED: DEAD BOY DETECTIVES: NEW HBO SERIES RECASTING THE THREE LEADS: EXCLUSIVE
Dead Boy Detectives is based on the DC Comic of the same name originally created by Neil Gaiman (author of Coraline, Stardust, and the Sandman comics).  It follows the Dead Boy Detectives-Charles Rowland (Revri) and Edwin Paine (Roxstrew) who chose to stay on earth investigating supernatural crimes rather than enter the afterlife. They are assisted by a living psychic medium named Crystal Palace (Nelson). 
The Dead Boy Detectives' Cast Continues To Grow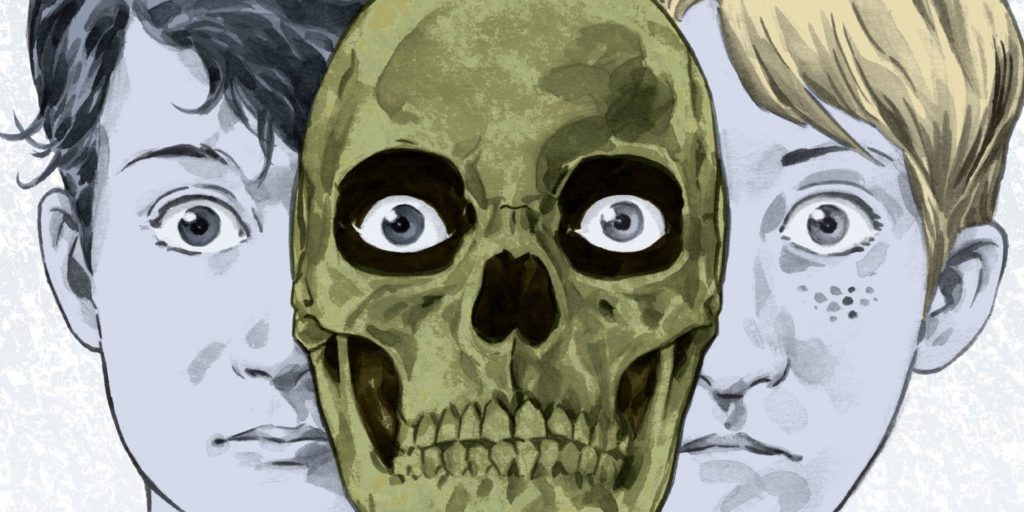 They will be joined by a cavalcade of accomplished actors including Alexander Calvert (Supernatural, Arrow) as Thomas the Cat King, Briana Cuoco (Harley Quinn, The Flight Attendant) as Jenny, described as a mildly punk butcher and confidant of Crystal Palace, Ruth Connell (Supernatural, For the Love of George) as Night Nurse, a demon who controls the flow of souls in the afterlife, Jenn Lyon (Claws) as Esther, a youth-obsessed witch, and Yuyu Kitamura (The Expatriates, Mother Tongue) as a boarding school student named Niko who lives above Jenny's butcher shop and is desperate to join the Dead Boy Detectives. 
Fans may remember Ruth Connell previously portrayed the Night Nurse in the DC/HBO Max series Doom Patrol, while Sebastian Croft, Ty Tennant, and Madalyn Horcher played Rowland, Paine, and Palace during its third season. No reason has been given towards their recasting, nor any indication of how connected Doom Patrol, and by extension, Titans, may be connected to the goings-on of Dead Boy Detectives as of this writing. 
RELATED: THE BATMAN: IS THE ETERNALS' BARRY KEOGHAN OUR NEW JOKER?
Per Variety, Steve Yockey will write and is handling executive producing duties for the Dead Boy Detectives pilot, with other executive producers including heavy hitters like Greg Berlanti, Sarah Schechter, Jeremy Carver, and David Madden. Berlanti has been involved in many a successful superhero TV show, with work on Arrow, The Flash, Legends of Tomorrow, Supergirl, Black Lightening, Titans, Doom Patrol, and more under his belt.
Jeremy Carver also executive produced Doom Patrol and serves as its showrunner. He and Yockey have collaborated on Supernatural and Berlanti Productions also produces Doom Patrol.  Berlanti also worked on the 2011 family superhero series No Ordinary Family and co-wrote the screenplay for 2011's Green Lantern.
If the pilot for Dead Boy Detectives is successful, it will join a long line of Neil Gaiman adaptations alongside American Gods, Good Omens, and Lucifer, while adaptations of The Sandman and Anansi Boys are also in the pipeline. Lucifer recently completed its final season on Netflix, while Good Omens is prepping for a second season at Amazon and American Gods airs on Starz. While his properties may live across several services, Gaiman has an overall deal with Amazon to produce shows based on his work at this time. 
RELATED: BEETLEJUICE: MICHAEL KEATON REVEALS HOW HE PERSONALLY CREATED HIS ICONIC LOOK
With so much creative talent behind it, Dead Boy Detectives appears primed to become another hit series based on the eclectic author's work, but we won't know until HBO Max gives the green light. Check back at The Illuminerdi for more updates on Dead Boy Detectives as it develops.
What do you think of the casting for Dead Boy Detectives? Are you excited for the show? Have you read the comic? Who would you have cast in the lead roles? What's your favorite Neil Gaiman adaptation so far? Let us know in the comments below and on our Twitter.
KEEP READING: DEAD BOY DETECTIVES: NEW CHARACTER DETAILS FOR THE HBO MAX SERIES: EXCLUSIVE
Source: Variety