George Newbern is one of Hollywood most prolific actors, appearing in many iconic Hollywood projects such as Friends, Scandal, Adventures in Babysitting, and his role as Bryan Mackenzie in the Father Of The Bride film trilogy.
However, George Newberg's most iconic role and what fans remember him for most is the voice of Superman. Newberg voiced the Man Of Steel in multiple DC animated projects, such as Justice League, Justice League: Unlimited, Superman/Shazam: The Return Of Black Adam, Superman Vs The Elite, Justice League: War, Justice League: Throne Of Atlantis, and Justice League Vs The Fatal Five. Newbern also voiced Superman in the hit Injustice video game franchise.
RELATED: DAREDEVIL: THE ILLUMINERDI REVISITS THE LEGENDARY MARVEL NETFLIX SERIES
Besides voicing Superman, Newbern is also known for being the voice of Sephiroth in Square Enix's Final Fantasy and Kingdom Hearts video game series. We at the Illuminerdi were fortunate enough to have a quick interview with Newbern and asked him about landing the role of Superman at Anime Pasadena 2021. Check it out below:
GEORGE NEWBERN SHARES HIS EXPERIENCE
Newbern shared his thoughts on playing the Man of Steel for so many years.
THE ILLUMINERDI: Can you tell us on what was it like in finally landing the role of Superman?
GEORGE NEWBERN: It was good to get it. I had no idea something was going to last seventeen years, but it was bigger than I thought it was going to be.
Additionally we also asked Newbern in what was his experience voicing the iconic Video Game Villain Sephiroth from the Final Fantasy series.
THE ILLUMINERDI: You are also Sephiroth. Can you tell us what about playing Sephiroth?
GEORGE NEWBERN: He's the main or total antithesis of Superman, and it's fun to play something totally different.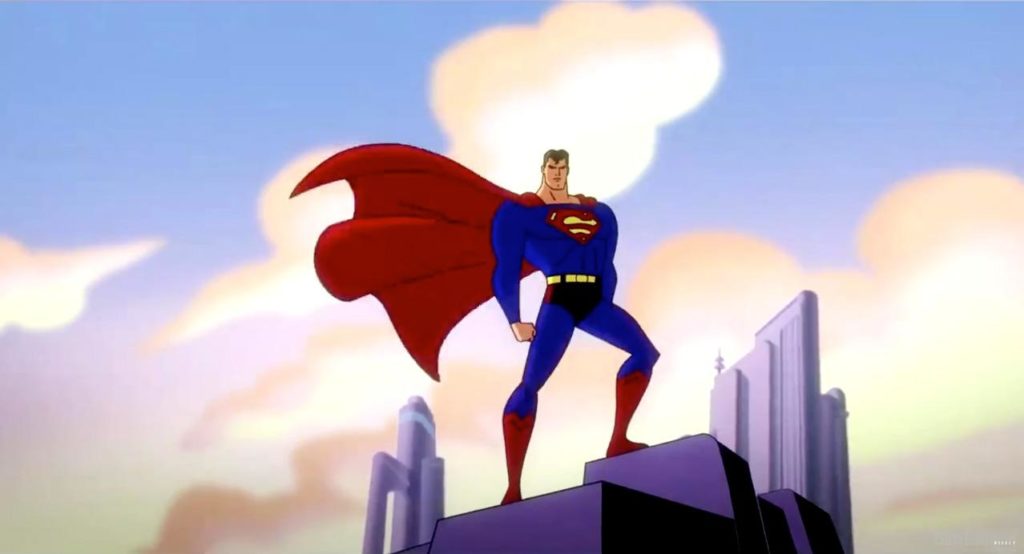 We then asked Newbern on which fictional universe or world based on his characters (Superman or Sephiroth) he would love to live in.
THE ILLUMINERDI: If you had to choose between DC or Square Enix, which world would you love to live in?
GEORGE NEWBERN: Uhm, they are so completely different, but uhm you know I would have to say DC.
Newbern's voice role as Superman will always be cherished by fans worldwide as he joins a list of other amazing talented voice actors that played the iconic Man Of Steel: Mark Valley, Jerry O' Connell, Yuri Lowenthal, Roger Rose, David Kaye, Jason Lewis, Adam Baldwin, Kyle MacLachlan, Alan Tudyk, Nolan North, Bud Collyer, Christopher McDonald, Danny Dark, and of course the iconic Tim Daly who voiced the Man of Steel in the 90s Superman animated series.
Newbern's legacy of Superman will forever be immortalized, and hopefully DC makes more projects involving the Man Of Steel in the future.
KEEP READING: POWER RANGERS UNIVERSE: EXCITING FIRST LOOK AT THE NEW TEAM