The Marvel Netflix catalogue is seeing a resurgence in the MCU proper with the return of Kingpin in Hawkeye and Matt Murdock in No Way Home.
Join The Illuminerdi as we look at seven characters who should join Murdock and Fisk in the MCU proper.
MARVEL NETFLIX #1: FRANK CASTLE AKA THE PUNISHER
Frank Castle, AKA The Punisher is the most complex, emotionally driven, and well-written character in the entire Marvel Disney pantheon. The two seasons of his solo-series were unmatched in terms of action, pathos and badassery. As an added bonus, Jon Bernthal stole the spotlight in almost every episode of Daredevil season two, where The Punisher debuted. 
RELATED: SPIDER-MAN: NO WAY HOME MID AND POST-CREDIT SCENES FULL BREAKDOWN
He already has a wonderful dynamic with Daredevil, or "Red", as Frank likes to call him. Their initial confrontation throughout the first four episodes of DD season two was as brutal and provocative as Castle fans could have hoped. Following that, the trial of The People Vs. Frank Castle effectively set the bar for Marvel courtroom drama which She-Hulk needs to overcome.
While the integration of Frank Castle into the MCU is certainly a promising prospect, just where he would fit into the future of the franchise is a challenging question. With Deadpool 3 set to be the only upcoming R-rated property in the MCU, it seems to be the only place where Punisher really belongs. If he is to appear in a supporting role in PG-13 projects, Frank Castle needs to have the most brutal scenes in said project.
MARVEL NETFLIX #2: CARL LUCAS AKA LUKE CAGE
While many cite Jessica Jones and Daredevil (particularly their first two seasons) as some of the strongest and most popular fruits of Marvel Netflix's labor, Luke Cage was a wonderful series that should not be overlooked. Mike Colter (Luke Cage),Alfre Woodard (Mariah), Mahershala Ali (Cottonmouth) and Mustafa Shakir (Bushmaster) all performed their hearts out, telling a compelling story about race, power and violence in Harlem.
Mike Colter deserves to return as Luke Cage not only for his righteous acts as the Hero of Harlem, but also because his story ended on a massive cliffhanger. After fighting against threats like Bushmaster, Mariah and Cottonmouth for years, Luke Cage decided that the only way to keep the city safe on a more permanent basis was to embrace the underworld.
Luke Cage season two sets up Luke Cage as the successor to Mariah and Cottonmouth's throne. As the man behind Harlem's Paradise, Luke Cage changed from hero into Harlem's new Kingpin of Crime. Can you imagine the excitement if Luke Cage had a seat at Wilson Fisk's table in episode six of Hawkeye?
MARVEL NETFLIX #3: FOGGY NELSON
Spider-Man: No Way Home established that Matt Murdock works as a lawyer in New York in the MCU proper, and Hawkeye established that Fisk is still a threat. Considering this, it is exceedingly important for Marvel Studios to bring back Elden Henson as the other half of Nelson & Murdock.
Foggy Nelson is one of the most endearing and beloved characters from Marvel's TV division. Foggy's friendship with Matt Murdock was extremely compelling, and it often focused on how Matt's vigilantism impacted their brotherhood. Nelson brought countless laughs, and even a few tears to fans of Daredevil for years on Netflix, and he could do the same on the big screen/Disney+.
Furthermore, there's no one better to come after Kingpin on a legal level than Nelson, Murdock and Karen Page. At this time, it's impossible if the public knows about Kingpin's return. If Foggy exists in the MCU proper, and Kingpin's returns should come to light, you better believe that the legendary lawyer from Hell's Kitchen will be leading the charge to take Fisk down.
MARVEL NETFLIX #3: COLLEEN WING AKA THE IMMORTAL IRON FIST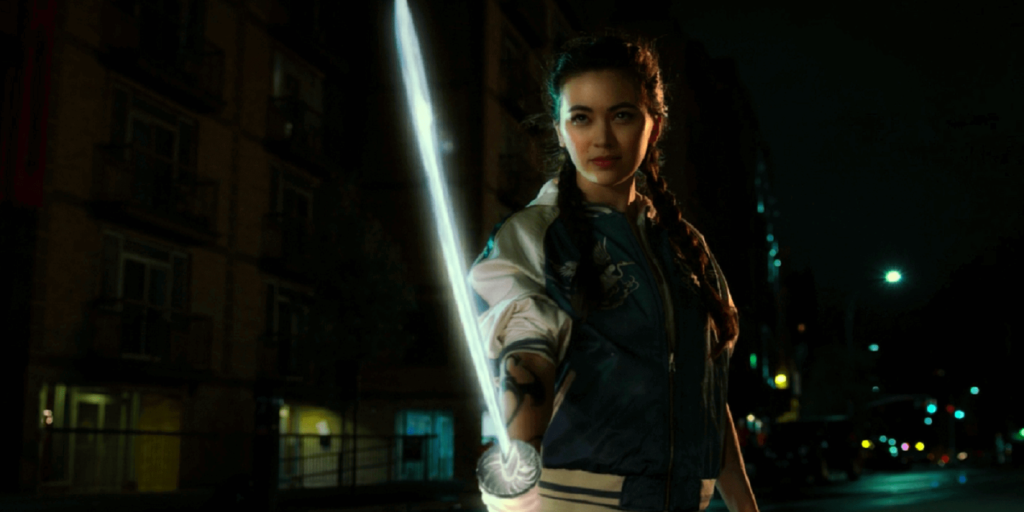 You don't need me to tell you that Iron Fist was a polarizing series with a troubled production history. Of all the Marvel Netflix offerings, season one of this mystical martial arts series is the most critically maligned. It was so hated that many fans skipped season two entirely, which may be why Colleen Wing is often ignored in the conversation about a Marvel Studios Iron Fist.
Jessica Henwick was easily the best part of Iron Fist practically from the moment she appeared on screen. Her action scenes, character development, and the quality of her performance were the strongest throughout Iron Fist. As such, fans were thrilled when season two set her up as a new Iron Fist, specifically the one protecting New York.
Her costume design as The Fist was better than Danny Rand's and frankly, she was always more deserving of the mantle than the troubled former monk. Additionally, many Marvel fans want to see a character of Asian descent portray Iron Fist in the MCU. Why not utilize this amazing performer, character and untapped potential once again in something like Shang-Chi 2?
MARVEL NETFLIX #4: JESSICA JONES
Krysten Ritter is a remarkable actor with a deep passion for her character from the Marvel Netflix line, Jessica Jones. For those unfamiliar with the character, Jessica Jones is a super-powered private investigator and "functioning" alcoholic. Ritter starred as the title character for three seasons of Jessica Jones, and she has expressed a desire to return to the role on multiple occasions.
Jessica Jones stands out from the other Defender of New York because she doesn't actively try to be a "hero". In fact, she rather detests the notion that she might be a superhero in Jessica Jones season one and The Defenders. In spite of her disillusionment with the worlds of capes and spandex, she has a good heart and fights to protect the disenfranchised.
She was once rumored to return in She-Hulk, but now, it seems more likely that Krysten Ritter's theoretical return as Jessica Jones would be in another MCU project.
MARVEL NETFLIX #5: DETECTIVE MISTY KNIGHT
While Detective Misty Knight may not be the most well-known crimefighter in the Marvel wheelhouse, Simone Missick's return in a Marvel Studios production could change that. Missick original played Misty Knight in Luke Cage season one, before returning for season two, as well as Defenders and season two of Iron Fist.
There were even once plans for a spinoff starring Missick and Jessica Henwick as Misty Knight and Colleen Wing. It would have been called "Daughters Of The Dragon", and it would have been spectacular. Misty's snarky and tough yet ultimately endearing personality worked very well with Colleen Wing's character, and the backdoor pilot for this show was a highlight of Marvel Netflix.
She already has her iconic bionic arm from the comics, though here it was supplied by Rand Enterprises instead of Stark Industries. Perhaps Misty Knight could return for Armor Wars, and receive a Stark-tech upgrade.
MARVEL NETFLIX #6: BENJAMIN POINDEXTER AKA BULLSEYE
With Daredevil leads Charlie Cox and Vincent D'Onofrio reprising their roles in the Marvel Cinematic Universe, potentially as a continuation to Daredevil season three, fans are dreaming of more season three reprisals.
While Vanessa Fisk or Karen Page's return would be exciting, Benjamin Poindexter is the next DD season three character who needs to come back. While Vanessa and Page already had multi-season arcs, Poindexter debuted in season three, and his transformation into Bullseye was only teased in the final episode.
His power of incredibly lethal accuracy was instead put on display as he tormented Hell's Kitchen as a fake Daredevil. Wilson Bethel's unhinged, manic performance was astounding and terrifying. No other Marvel Netflix villain would be a better match for the two Hawkeyes, though I don't expect to see Bullseye in the Hawkeye finale.
MARVEL NETFLIX #7: ELEKTRA NATCHIOS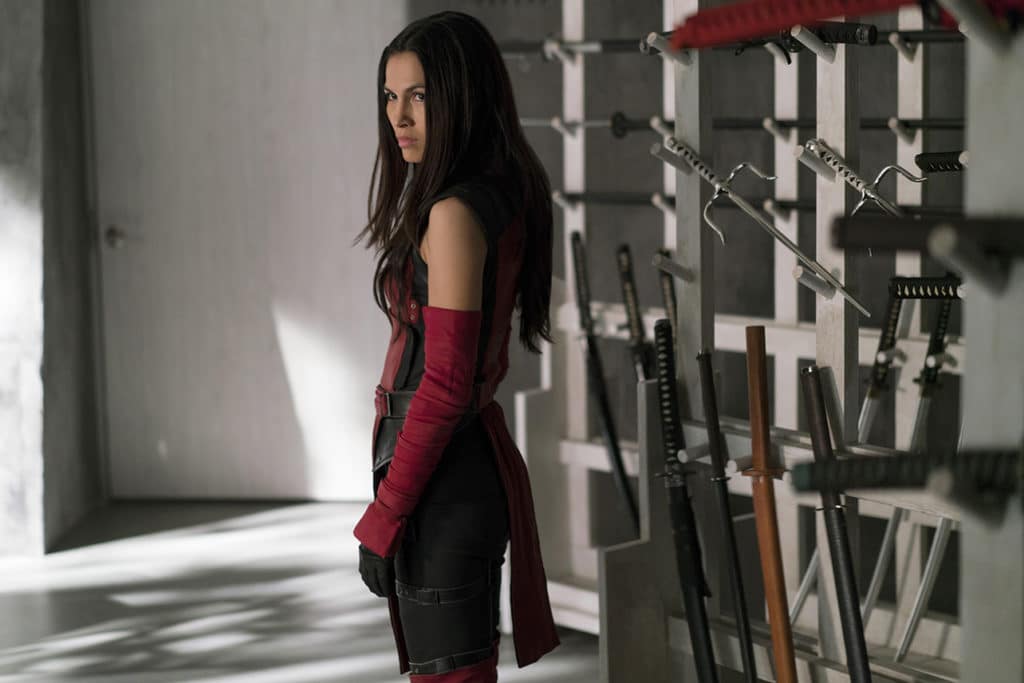 Elektra is a central element of the Daredevil mythology, and she should be a part of a franchise revival at Marvel Studios. Elodie Yung's character from Daredevil season two and The Defenders is perfectly poised for a debut in the MCU proper.
Elektra is a character from Matt Murdock's past. She was his greatest love, before they lost each other. This is how she is introduced in Daredevil, and this is how she could come back. After being resurrected in The Defenders, she killed her masters of both The Hand and The Chaste.
She was poised to become her own person, seeking out her own destiny for the first time in her entire life. Her future was promising, until a building was dropped on her. Thankfully, considering Matt Murdock conveniently survived the same thing by being shot out an underground sewer, Elektra's survival is just as plausible.
The heroes, villains and supporting characters from the Marvel Netflix stable are rich, layered and ready for action if Marvel Studios decides to bring them back. The possibilities for these characters have never been brighter, so stay tuned for more updates on their potential MCU futures.
Which Marvel Netflix character would you like to see come back in the Marvel Cinematic Universe? Let us know your thoughts in the comments below or on our social media! 
KEEP READING: ETERNALS DIGITAL RELEASE SET FOR JANUARY 12, DVD ON FEBRUARY 25