Hell's Kitchen has a new protector and her name is Daredevil.
Daredevil issue 25 continues the story arc of Matt Murdock and the choices he made. Murdock revealed himself as Daredevil after he killed a man accidently. Matt will be serving a prison sentence of two years for the crime. Now with Murdock in jail, the question is who will take over for him?
This is not the first time Murdock has been jailed. Last time Iron Fist took over for him, but this time it's someone new. Before we go any further, spoilers are in effect. So if you need to read this issue come back to this article later.
The New Daredevil is Here
So who is going to don the horns of Daredevil? Matt's former love, Elektra Natchios.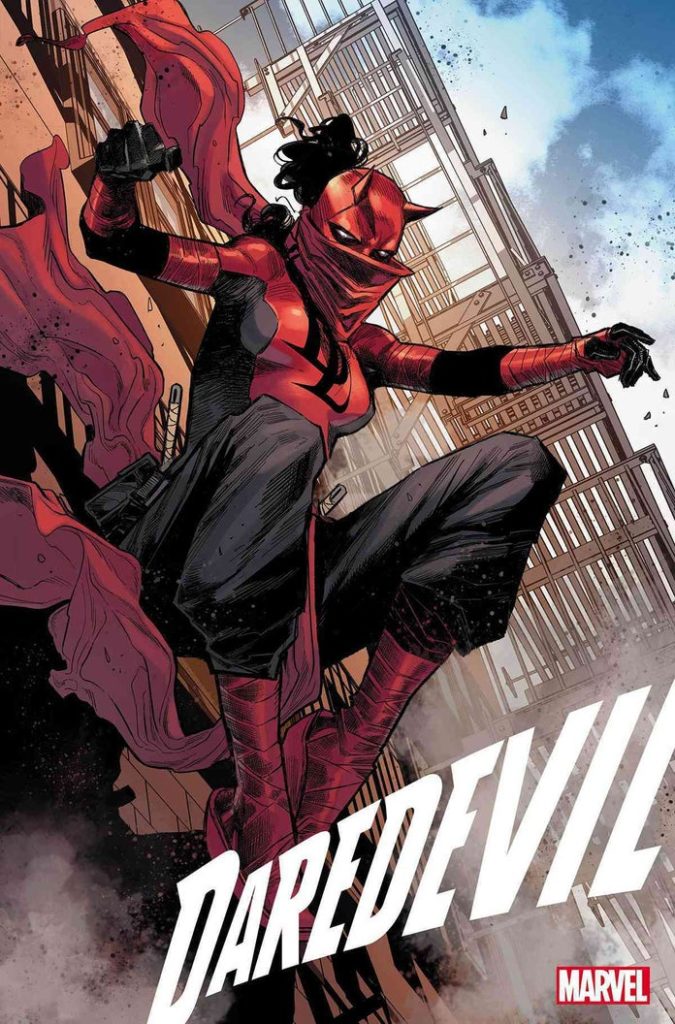 Elektra and Matt have had a relationship like other comic couples, such as Batman and Catwoman or Spider-Man and Black Cat. Their paths eventually diverged which lead to conflict and drama.
They both are in the crime fighting game. She wants to take down The Hand, an evil group of mystic ninjas who have had many mercenary and organized crime schemes. Elektra wants Matt's help and wants him to break out and fight with her. The only problem is Matt is not interested in doing so. She has lost his trust and if she wants to be in his life, she will have to earn it. The best way to do that is to suit up as Daredevil.
RELATED: LOGAN STAR DAFNE KEEN CONFIRMS PREVIOUS X-23 SPIN-OFF PLANS; HOPES TO REPRISE ROLE
The panel shows off Elektra's new daredevil suit which seems to fit her persona more and uses her scarfs for the mask. It's unclear how long we will see her take over as the Devil of Hell's Kitchen, but the journey looks to be a exciting turn. This revelation and change of the guard has also paid off with new subscribers and readers. The issue has become a hot ticket, as Marvel Comics has rereleased the issue with new covers and has shown off designs of Elektra in her costume. With this new Daredevil in the comics, this could transition well into live-action in the future.
Would this be something you will be interested in? what do you think of this new Daredevil? Make sure you stay with The Illuminerdi for more news and content.
KEEP READING: ZENDAYA TIGHT-LIPPED ON MARVEL STUDIOS' SPIDER-MAN 3 GOING INTO THE SPIDER-VERSE
Source : Comicbook