With just 4 short months until The Batman releases in theaters, Warner Bros. has gifted us with another trailer for the Robert Pattinson-starring action flick that promises big, dark, and hopefully cheesy fun.
There's also a healthy amount of screen time for Zoe Kravitz's Selina Kyle (AKA Catwoman), if the trailers are anything to go by. 
RELATED: UNCHARTED DIRECTOR EXPLAINS HOW VIDEO GAME MOVIES GO WRONG
Check out the latest trailer for The Batman below:
Breaking Down The Batman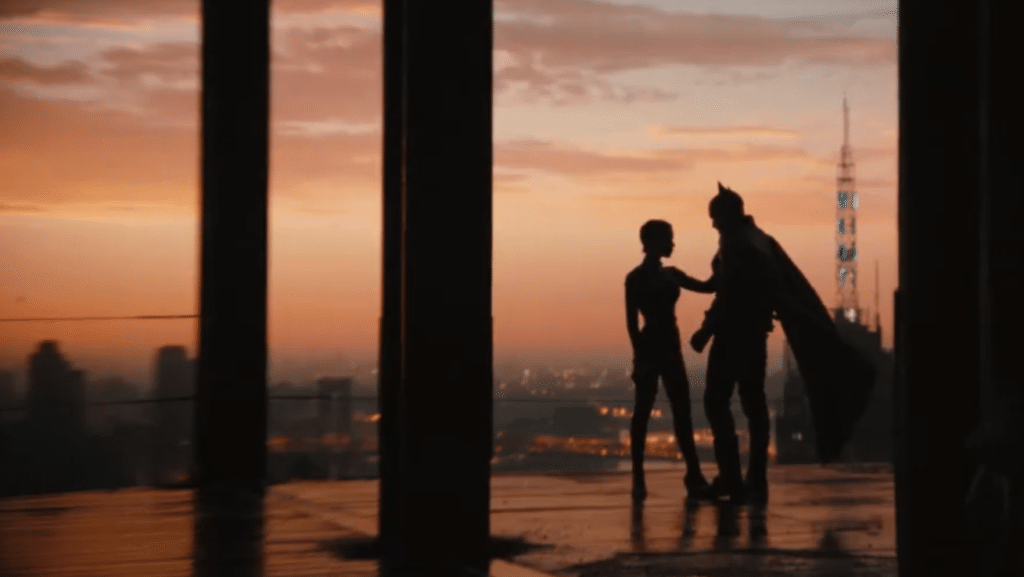 Cards on the table here: I was skeptical about whether another Batman movie was necessary so soon, and even more so with Robert Pattinson in the title role. 
However, based on this trailer, it looks like the film will explore Bruce Wayne's parents and their impact on the city in a different way than we've seen onscreen before and watch Bruce Wayne struggle with said legacy.  2019's smash hit Joker portrayed Thomas Wayne as a crooked businessman and politician, but Bruce Wayne was a small child in that movie and universe, while in The Batman he's still young into his crime-fighting career. 
Director Matt Reeves has been making the rounds saying this film will be different from the other Batman movies we've received. So if this more critical angle of Waynes is how it separates itself, then that's certainly grabbed my attention.
The other promising aspect of the new trailer is Zoe Kravitz as Selina Kyle, or Catwoman.  Kravitz has risen through the Hollywood ranks with starring roles in HBO's Big Little Lies show and Warner's Fantastic Beasts: The Crimes of Grindelwald, and here it looks like she'll add her own spin to one of Batman's most famous adversaries as well as provide some kind of campy humor to the dark goings-on.
It is entirely possible that the film is secretly a very campy movie with hyper-dark aesthetics, as each of the trailers so far has shown moments that appear purposefully fun or goofy (The Riddler's insignia in his coffee, Colin Farrrell's performance in the soon-to-be-iconic car chase sequence, and most of Selina Kyle's dialogue in this trailer).  If the film is actually a tonally darker version of Batman Forever (which married bright neon colors and over-the-top performances with some drama and psychological examination of Bruce Wayne), then it's something I'd be totally up for. 
The visual look of The Batman will obviously be full of grayness and dark, moody lighting, but juxtaposing that with campy acting could make for an enjoyable combination we haven't seen since the likes of Tim Burton's Batman from 1989 and 1992's Batman Returns, or the animated The Batman television show from the early 2000's. 
If The Batman somehow combines the approaches of Burton's films, Joel Schumacher's first outing, and (supposedly) Christopher Nolan's more gritty approach, we could have a love letter to the character onscreen where everyone gets what they want, from the darkness to the camp to the ridiculous action.  Or it could be something totally different.  We won't know exactly what Matt Reeves has in store until The Batman flies into theaters March 4, 2022, but I'll certainly be there to see it.
The Batman stars Robert Pattinson, Peter Sarsgaard, Andy Serkis, Zoe Kravitz, Colin Farrell, Paul Dano, Jeffrey Wright, and John Turturro in main roles with direction by Matt Reeves (Dawn of and War For The Planet of the Apes) with a script by Reeves and Peter Craig.  IT is a reboot of the Batman character within its own universe and currently has two television spin-offs in development for HBOMax if all goes well.  It will enter theaters March 4, 2022.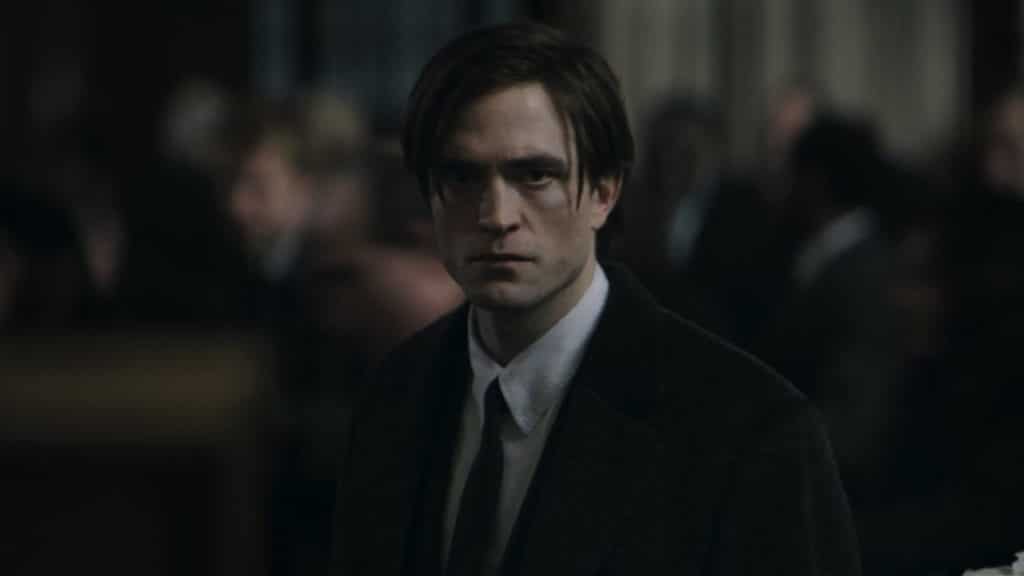 What are your thoughts on the new trailer for The Batman? Are you excited to see Robert Pattinson don the cape and cowl? What's your favorite Zoe Kravitz performance? Who's your favorite onscreen iteration of Batman so far? Let us know in the comments below and on our Twitter.