As Uncharted approaches, talk about it necessarily increases.
The video game industry is one of the most popular and important industries in media because of the revenue and income the industry gets from its many consumers. Video games bring a sense of confidence, hope, joy, excitement, skill-enhancement, and most importantly escapism. Interesting enough, today's modern games take a more cinematic approach with their storytelling, writing, and gameplay.
RELATED: THE KING'S MAN DIRECTOR MATTHEW VAUGHN ON THE ORIGINS OF KINGSMAN AND EXPLORING AN EXCITING NEW SIDE OF FILMMAKING
But of course these two different entertainment industries have collaborated with each other in the reverse as well, with video games being adapted into live action films more and more. However, live action film adaptations of video games have been notoriously poor in both reception and box office.
WILL UNCHARTED BREAK THE UNLUCKY STREAK?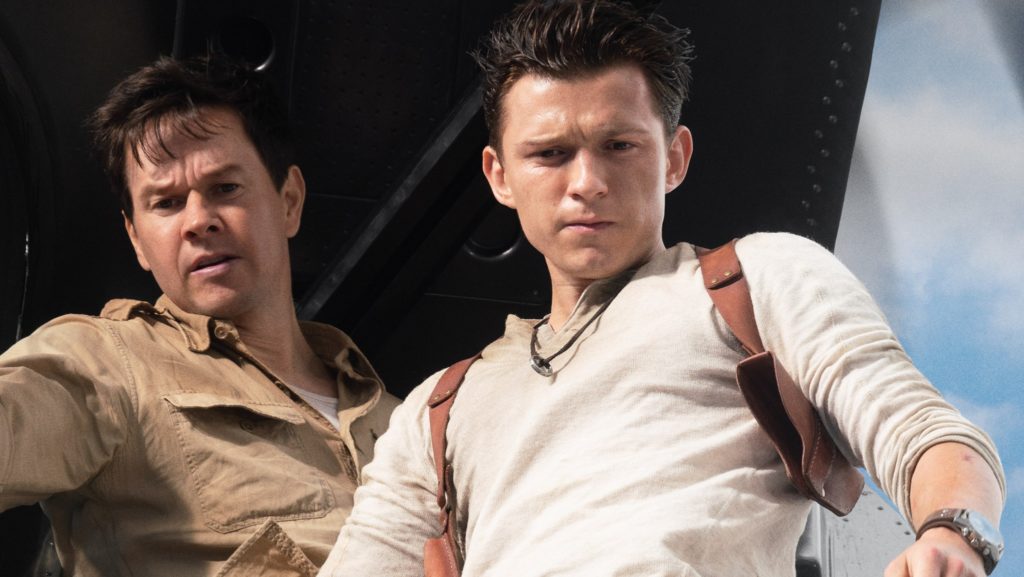 Some of the reasons of a majority of these video game based films don't live up to fans expectations is due to subpar writing, poor direction, and studios trying too hard to translate the magic from the games to the films. Video game film adaptations such as Super Mario Bros, Hitman, Doom, Resident Evil, Silent Hill, Prince Of Persia: Sands Of Time, Monster Hunter, and more were hit with negative reactions from fans even when they performed well in the box office.
However, some video game film adaptations have become successful, such as Detective Pikachu, Warcraft, Mortal Kombat, and most recently Sonic: The Hedgehog. These successes prove that a video game film adaptation can be made, only if's done right. The next video game film adaptation coming up is Uncharted, which will star Tom Holland and Mark Wahlberg.
As fans know, Uncharted is one of Sony's most popular and successful video game franchises of all time. It has always had the most potential of being adapted into film if done right. In a recent interview with Uncharted's director Ruben Fleischer, he gave his own reason for why many video game film adaptations fail.
Many fans and audiences don't know that Fleischer is actually a huge fan of the Uncharted games. During a recent interview with Empire Magazine Fleischer commented that the main problem of why there are many failed video game film adaptations, because studios try to recreate the games in theatrical form, instead of making it a movie first.
Fleischer explained that "part of the problem is that they're trying to recreate the games. Because players have had such a visceral experience, I don't think you can compete with that. I wanted to make sure ['Uncharted'] worked as a film first."
However he does mention that studios or directors should honor the story and history of the games, but by balancing the two mediums. Fleischer then continues by saying "when you're playing the games, it feels like you're inside a movie, so having the opportunity to bring it to life was a real dream come true."
Fleischer statement is indeed true. Many video games especially single player story driven ones have a cinematic feel in their gameplay, and games such as Last Of Us, Final Fantasy, and of course Uncharted have that. Fleischer then explains a great way of honoring the games is mixing and matching imagery that were used in the video games, onto to the film. A practice he used for the Uncharted film.
"We tried to take inspiration from the games whenever we could, but we also wanted to have original set pieces that aren't a part of the games at all. I've never seen anything like our third act finale before and I think it will blow people away."
With Fleischer's comments fans can hopefully be assured that the upcoming Uncharted film would be a successful one. Hopefully the film can bring the same adventurous spirit and magic from games onto the films.
OFFICIAL PLOT SYNOPSIS
Based on one of the best-selling, most critically acclaimed video game series of all time, Uncharted introduces audiences to the young street-smart Nathan Drake (Tom Holland) and showcases his first treasure hunting adventure with wisecracking partner Victor "Sully" Sullivan (Mark Wahlberg). In an action-adventure epic that spans the globe, the two go in dangerous pursuit of "the greatest treasure never found" while also tracking clues that may lead to Nathan's long-lost brother.— Sony Pictures Releasing
Uncharted is scheduled to premiere in February 11th, 2022 in the United Kingdom and February 18th, 2022 in the United States and Worldwide. Uncharted stars Tom Holland, Mark Wahlberg, Antonio Banderas, Sophia Ali, and Tati Gabrielle. The film will be produced by Rafe Judkins, Art Marcum, and Matt Holloway. The film will be produced by Charles Roven, Avi Arad, and Alex Gartner. Screenplay will be done by Rafe Judkins, Art Marcum, and Matt Halloway. Chung-Hoon Chung will do the film's Cinematography. Richard Pearson will do the film's editing. Then finally the film will be directed by Richard Pearson. Sony Pictures will distribute the film
KEEP READING: MARVEL DROPS DOCTOR STRANGE IN THE MULTIVERSE OF MADNESS TEASER
Source: Slashfilm