Could Mister Fantastic be meeting Doctor Strange soon?
After the re-shoots were announced for Doctor Strange in the Multiverse of Madness, more additional cameos have been added. It looks like a Reddit user has sparked a new rumor, which suggests that one of the cameos could introduce a familiar member from not only the Illuminati, but the Fantastic Four.
Its been reported by Comic Book Movie that the reddit leaker who goes by "MyTimeToShineHello" has revealed accurate leaks before, especially for Spider-Man: No Way Home. But when it came to Doctor Strange 2, the leaker took to Twitter and posted saying more members of the Illuminati group would be added: including Reed Richards aka Mister Fantastic.
A Short History Of Mister Fantastic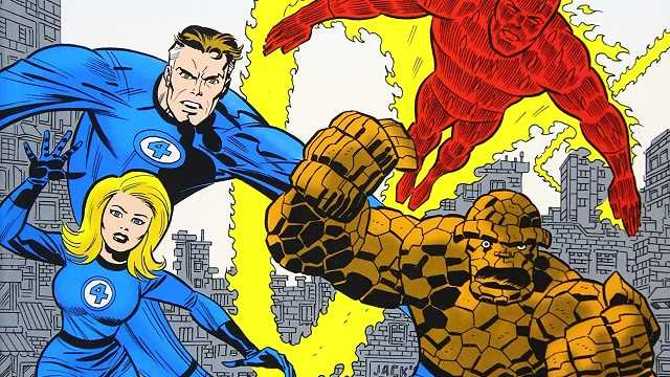 As we all know from the comics, Reed Richards is a member of the secret society group of superhero's which shows a connection of hoping to see the Fantastic Four leader. However, no details have been revealed about new casting for Mister Fantastic, especially not for Jon Watts' upcoming reboot. It could possibly be Ioan Gruffudd from 2005's Fantastic Four, but there's still no confirmation yet.
The Doctor Strange sequel is sure to be full of surprises involving the Multiverse, and now that more features are being added, there could be possible cameos besides Mister Fantastic. Perhaps a member from the X-Men, given that a recently leaked concept art showed the Sorcerer Supreme captured by none other than Professor X. From the look of the concept art, it confirms that Sir Patrick Stewart will be returning as Professor X – but as a variant.
Since the first trailer has released, fans are hoping to learn more details about the upcoming film. There could also be even more secrets that Marvel is hiding again, like what they did with Spider-Man: No Way Home. If Doctor Strange in the Multiverse of Madness is marketed the same way as No Way Home, it means the big reveal will be saved for last once it hits theaters. With only five months away, there still a long way to go, and it seems Marvel want to give fans an element of surprise.
Doctor Strange in the Multiverse of Madness hits theaters May 6, 2022. So what do you guys think of the Mister Fantastic rumor? Let us know in the comments and follow the Illuminerdi's social media page for more exciting content.
KEEP READING: MARVEL CANON: THE INCREDIBLE TRUE STORY OF MARVEL TV IN THE MCU
Source: Comic Book Movie