CM Punk says he is open to wrestling NJPW star Kazuchika Okada after Punk's name was brought up as a possible future opponent.
Okada is making his way back to retake his throne, but did he ever really lose it? The first step was winning his IWGP World Heavyweight Championship from Shingo Takagi at Wrestle Kingdom 16 night one. The next step is he just has to retain it on night two against Will Ospreay.
RELATED: CM PUNK OPEN TO FORMING A LONG-TERM TRIOS TEAM
Now that he is back on top of NJPW, Sports Illustrated asked him about who some of his dream match opponents are.
"[Bryan] Danielson and [CM Punk] would make for some incredible matches," Okada said. "A lot of those dream match scenarios are about getting excited for the possibilities, and once the match is done, it's done. So it is important to keep that excitement and anticipation, I think. Still, if we wait too long, they'll both retire eventually, so I want to face them both while they're still active."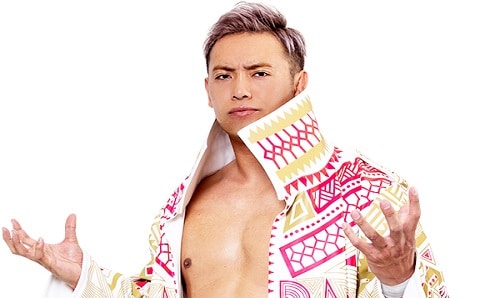 It's Only Some Of The Greatest Wrestlers Working Today Maybe Wrestling Each Other
These are three of the greatest wrestlers active today so it makes perfect sense for them to wrestle each other.  However, not that long ago a match like this would not have been possible. CM Punk was out of wrestling and it didn't look like he would ever come back.  Danielson was with WWE and WWE isn't too keen on working with other wrestling promotions especially when they are as much of a competitor as NJPW is.
However, currently Punk is back wrestling again in AEW and Danielson is also in AEW. The good news is AEW is open to working with other promotions and has worked with NJPW and IMPACT in the past. So a dream match between Punk and Okada, Danielson and Okada and of course the most beautiful of dreams featuring them in a Triple Threat match are now possible.
RELATED: AEW STAR MIRO IS OUT WITH AN INJURY
CM Punk Accepts In Typical Punk Fashion
The question now is are Danielson and Punk willing to wrestle Okada? CM Punk wasted no time responding to Okada and accepted via Twitter.  Punk tweeted "Here's my address, come see me: 1901 W Madison St, Chicago, IL, 60612, United States @rainmakerXokada"  with a clear knock on Okada via a GIF.  The GIF featured the scene from The Shawshank Redemption where Andy Dufresne is standing in the rain.  Signifying that Punk isn't afraid and can withstand The Rainmaker Kazuchika Okada's best shot.
The address isn't Punk's home address like I first thought; it is the address for United Center Arena.  So unfortunately we won't get to see them go at it in CM Punk's backyard Kimbo Slice style and it would be a regular wrestling match if it does happen.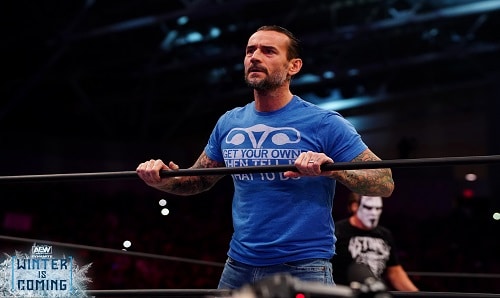 Punk and Okada have never wrestled each other before. Okada was wrestling in Mexico when Punk got signed to WWE in 2005. Danielson also just missed Okada as he was in NJPW before Okada made his way back to Japan.
As of writing this Danielson hasn't responded to Okada's challenge, but I would be very surprised if he didn't accept the challenge.  Also in his defense he isn't very active on social media so he may just be chopping logs or making organic compost and didn't know about the challenge.
Who would you rather see Okada wrestle between Punk and Danielson? Do you think this match will ever happen? Would you like to see them in a Triple Threat match or would adding a third person dilute the match? Leave a comment below and let us know who else you would like to see Okada wrestle from AEW.
KEEP READING: THE ORIGINAL RESULTS FOR BIG E'S MATCH AT DAY 1 REVEALED
Sources: Wrestling Inc., Sports Illustrated