Mark Ruffalo and Hugh Laurie are joining forces with director Shawn Levy's adaptation of All The Light We Cannot See for Netflix. Three-time Academy Award® Nominee and Emmy Award® Winner, Mark Ruffalo, will play "Daniel LeBlanc" in All The Light We Cannot See, the principal locksmith at the Museum of Natural History in Paris. Caring and clever, he's determined to give his blind daughter Marie as much independence as he can while also protecting her – and the secret gem they carry – from Nazi occupation. 
RELATED: Avatar: The Last Airbender: A Sneak Peek At 2 Unlikely Characters For Netflix Adaptation: Exclusive
Meanwhile, Emmy Award® Nominee and Screen Actors Guild Award® Winner, Hugh Laurie, will play "Etienne LeBlanc" in All The Light We Cannot See, an eccentric and reclusive World War I hero suffering from PTSD. Etienne LeBlanc is a nervous shut-in who records clandestine radio broadcasts as part of the French Resistance. The two will join previously announced blind actress Aria Mia Loberti who will make her acting debut in the lead role as "Marie-Laure," the blind teenager at the heart of the story, whose path collides with Werner, a German soldier, as they both try to survive the devastation of World War II in occupied France.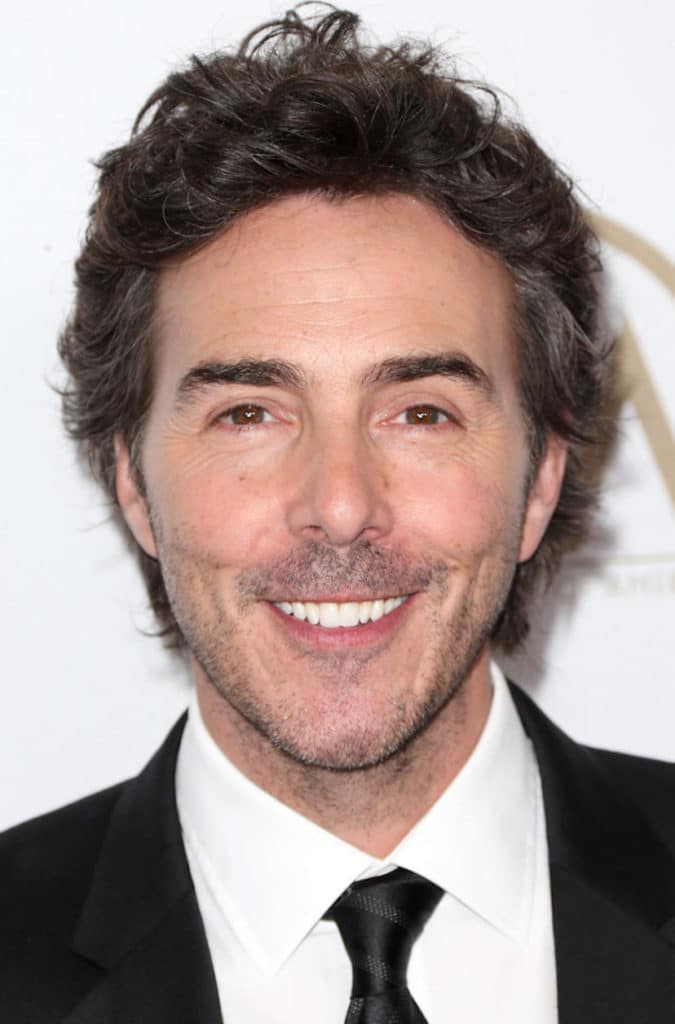 Ruffalo, Laurie, and Levy all made names for themselves throughout the '90s and early 2000s. The former two are well-regarded for their chameleonic acting abilities and the latter has spent his career mainly directing family comedies like the Night at the Museum trilogy, Big Fat Liar, The Pink Panther and Cheaper By The Dozen remakes both starring Steve Martin. The 2010s saw Levy slowly move into more mature fare like Real Steel, The Internship, and most recently Free Guy along with some Stranger Things episodes. 
Ruffalo is a household name now for his work in films like Collateral, Foxcatcher, Zodiac, 13 Going on 30, and of course, multiple installments of the Marvel Cinematic Universe, and Laurie became a huge star with his work on the beloved medical drama House, which ran for eight seasons on Fox. He also starred in the Stuart Little movies, the Glenn Close starring 101 Dalmatians remake, and the sci-fi family adventure Tomorrowland with George Clooney.
About All The Light We Cannot See
All The Light We Cannot See quickly became a global phenomenon when it was published in 2014 and has received wide critical acclaim as well as a Pulitzer Prize in 2015, and the Andrew Carnegie Medal for Excellence in Fiction in 2015. All the Light We Cannot See has spent more than 200 weeks on the New York Times best-seller list, and has sold more than 5.7 million copies in North America across print, e-book and audio formats and another 9.5 million copies worldwide. 
RELATED: Bel-Air Dropped Its Official Trailer… This is No Joke, Will
Netflix is known and lauded for allowing greater creative freedom to its filmmakers and show creators than the larger Hollywood studios, so it's safe to say with Levy, Ruffalo, and Laurie coming together for All The Light We Cannot See, we'll be in for something special once it hits the streaming service. Shawn Levy, Dan Levine and Josh Barry of 21 Laps Entertainment will serve as Executive Producers on the series.
21 Laps is the production company behind PGA Award-winning global phenomenon Stranger Things and Oscar-nominated film Arrival, along with the Netflix hit Shadow and Bone, along with the recently released hit movie Free Guy. Knight will also serve as an Executive Producer. Joe Strechay (See, The OA) will serve as Associate Producer, Blindness and Accessibility Consultant. We at The Illuminerdi will keep you updated as more information on All The Light We Cannot See comes to light.
What are your thoughts on All The Light We Cannot See? Are you excited to see Shawn Levy enter more dramatic territory as a director? What are your favorite performances from Hugh Laurie and Mark Ruffalo? Let us know in the comments below and on our Twitter.
KEEP READING: National Treasure Eyes Catherine Zeta-Jones As Villain for Disney+ Series: Exclusive