National Treasure has added another series regular and has made an offer to the incredible Catherine Zeta-Jones as the cunning, but greedy, antagonist in the Disney+ series. The only question left is…will she decide to join the new adventure?
The highly anticipated National Treasure series is soon to begin production. The series is said to be an expansion of the world from the Nicolas Cage-led movie franchise of the same name. But the series will be from the perspective of a young DREAMer, Jess Morales, uncovering answers about her family.
Lisette Alexis is already set to lead the series as Jess Morales, a Latina whose brilliant and resourceful mind loves a good mystery. Over the course of the series, she'll uncover her own buried history and her connection to the long-lost Pan-American treasure. But she won't be alone and she won't be the only one looking for the treasure.
National Treasure Adds Jess's Ride-or-Die
According to our sources, the series has cast Zuri Reed as Tasha. Tasha is a keep-to-herself social media personality with a knack for technology. She uses her platform to fight for the people against large corporations and governments. Tash and Jess have been best friends since they met at a ritzy private school, where they were both excluded because they were there on scholarship. Tasha is not fully on board with the agency Jess is working with, but won't let their clashing views get in the way of being ride-or-die for her best friend.
Will Catherine Zeta-Jones Be The Next National Treasure?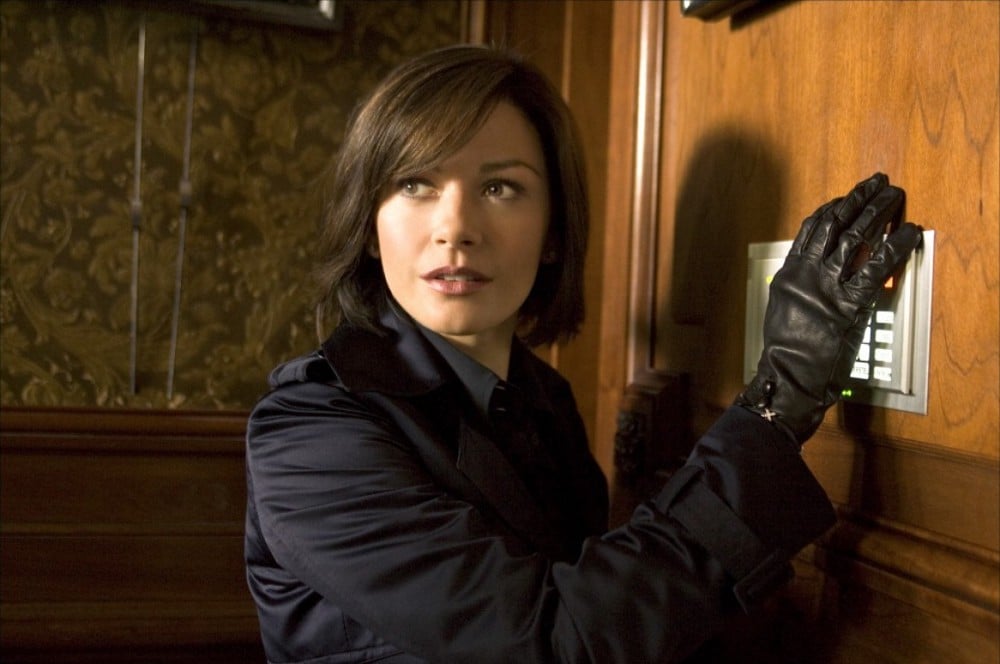 On the other side of the coin, National Treasure has made an offer to Catherine Zeta-Jones to play Jess's adversary, Billie. Billie is a ruthless crypto-currency billionaire who went from rags to riches thanks to her steadfast determination which she has now focused on acquiring the Pan-American treasure. She may play by her own rules, but she knows her history and has the resources and fluid morality to get what she wants at all costs. It is implied there are others also looking for the treasure, but Billie will be realized as the biggest competitor very quickly.
RELATED: The Acolyte Rumored To Release On Disney+ In Summer 2023
Tasha and Billie are poised to bring a lot to the National Treasure series. Tasha seems to play a similar role as Riley Poole (Justin Bartha) in the movie. The characters are vastly different but function-wise of being the support and counterpoint to the main protagonist feel similar. The back and forth of clashing ideas and values are sure to add a great amount of depth, and hopefully some witty back and forths, to the series.
Billie, especially if Catherine Zeta-Jones portrays her, will add instant gravitas and stakes to the series. Billie is poised to be Jess's intellectual equal but with far more resources at her disposal. She also has no morals or beliefs preventing her to commit rule-bending acts to achieve her goals. Situations like this tend to force the protagonists to delve deep into themselves to either compromise their beliefs or get extremely creative.
RELATED: WEDNESDAY: CATHERINE ZETA-JONES CAST AS MORTICIA IN TIM BURTON'S ADDAMS FAMILY SPIN-OFF
National Treasure is planned to begin production early this year and finalizing its cast for the series. Zuri Reed is a tremendous addition that is sure to bring Jess and Tasha's friendship to life, as well as poignant critique on government and big corporations for the Disney+ series. And if Catherine Zeta-Jones accepts, she could bring a divine ferocity to Billie that would easily make her a villain audiences love to hate. While the other roles have not been cast yet, the news of Reed and Zeta-Jones is sure to increase the excitement surrounding the series.
Are you excited about the National Treasure series? What do you think of Tasha and Bille? Do you hope Catherine Zeta-Jones accepts the role? Will the treasure be a singular object or a vast amount of riches? Let us know what you think in the comments below and be sure to follow us on Twitter for more updates and exclusives.
KEEP READING: I'm A Virgo: Amazon Prime In Talks With Mike Epps And Carmen Ejogo For New Superhero TV Series: Exclusive