UPDATE: Credit to BingeWatchThis who first reported Jamie Lee Curtis' involvement.
The Sticky is a new, upcoming comedy/thriller TV series in development from Blumhouse Productions. 
The Illuminerdi is proud to present an exclusive look at this unique, new Blumhouse project.
Blumhouse Productions is most well-known for their horror offerings, such as Happy Death Day, The Invisible Man, and the infamous Halloween Kills. Blumhouse has also produced several dramatic pictures, including Whiplash and BlacKkKlansman, both of which were nominated for Best Picture at Academy Awards. Blumhouse even lent their services to the Dwayne Johnson led comedy, The Tooth Fairy.
While Blumhouse is famous as a birthplace of horror, the production company has shown immense range over the years. Jason Blum's production company is looking to expand their catalogue once more with an original half-hour comedy with thriller elements called, The Sticky.
The Sticky is written by Ed Herro and Brian Donovan. Herro and Donovan previously worked on TV shows such as American Housewife and The Neighbors. American Housewife was an ABC sitcom which ran for five seasons before cancellation.
RELATED: SCREAM REVIEW: SCREAM CALLS THE FRANCHISE BACK TO FORM
Jonathan Levine will direct the series. Levine has directed films including Warm Bodies, Longshot, and The Night Before. These three creatives have worked almost exclusively on comedies in the past, giving us a good idea of what the humor in The Sticky could look like.
THE STICKY IS PRODUCED BY THE LEGENDARY JAMIE LEE CURTIS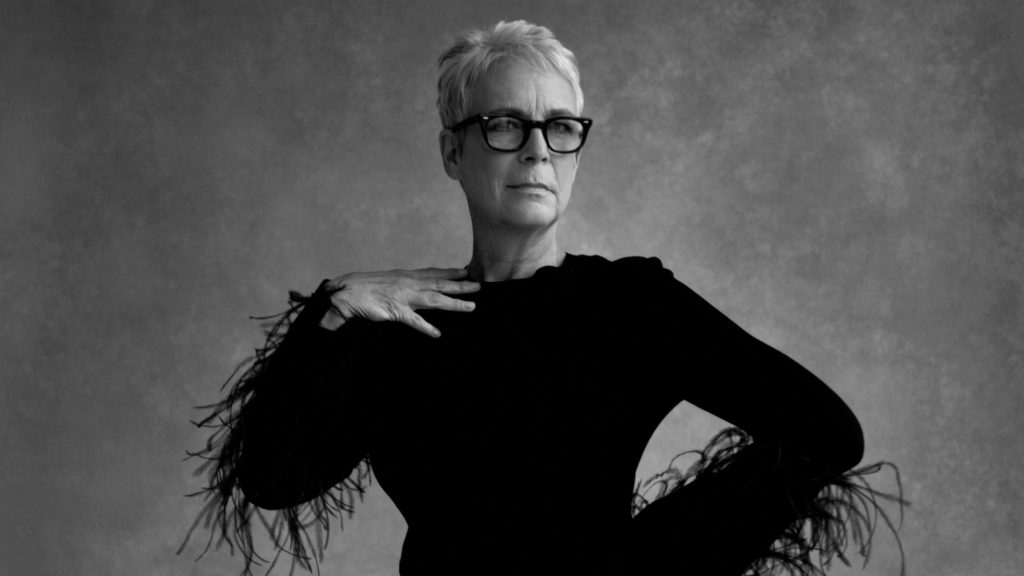 According to our sources, Hollywood icon and beloved performer Jamie Lee Curtis will serve as an executive producer on the series. No cast members have been confirmed for The Sticky as of now, but attaching a legendary name like Curtis to the series as an actor and a producer would surely thrust The Sticky into the spotlight. Even if Curtis produces the TV show without acting in it, fans have reason to celebrate. Jamie Lee Curtis has worked as executive producer on projects such as Halloween, Halloween Kills and Hondros, a documentary about war photographer Chris Hondros.
The Sticky will stream on Amazon Prime Video, which has worked with Blumhouse before on their "Welcome To The Blumhouse collaboration", which includes projects such as Bingo Hell, Madres, and Nocturne.
THE STICKY: THE FIGHT AGAINST "BIG MAPLE"
Two mysterious individuals work with organized criminals to take down an evil maple syrup corporation in The Sticky. As of now, it is unclear how this premise will work with the anthology aspect of the TV series. The upcoming Blumhouse project was described to us as being similar in tone to the HBO series, Barry.
Barry is an amazing story from Alec Berg and Bill Hader, who stars as the title character. The show follows Barry Berkman, a depressed former soldier turned hitman who wants to become an actor. Considering that The Sticky follows the mafia's fight against "Big Maple", the outlandish premises of these could certainly be compared against each other. Both shows promise oddball comedy blended with TV action-violence. Very few TV comedies match Barry in terms of emotional resonance, intense action, and laugh-out-loud writing. Barry season three is currently in production. If The Sticky is half as good as Barry, Blumhouse Production fans are in for a treat.
The Sticky is a half-hour comedy TV series produced by Blumhouse, coming Amazon Prime Video. The show is written by Ed Herro and Brian Donovan, directed by Jonathan Levine, and executive produced by Jamie Lee Curtis. The Sticky is tentatively scheduled to shoot from February-August 2022. Stay tuned to The Illuminerdi for more updates on this exciting new comedy, and remember, We Are Always Watching. Are you excited for The Sticky? Let us know your thoughts in the comments below or on our social media!
KEEP READING: WEREWOLF BY NIGHT: LAURA DONNELLY JOINS THE CAST OF MARVEL STUDIOS HIGHLY-ANTICIPATED NEW HALLOWEEN SPECIAL