The Illuminerdi can exclusively reveal that Blumhouse Productions is in talks with Kevin Bacon for a role in new horror film, Whistler Camp.
Blumhouse will be diving into the disturbing world of conversion camps in the new horror film Whistler Camp. Whistler Camp is described as "a queer empowerment story set at a gay conversion camp." This is an interesting premise and given how horrifying conversion camps are it seems like an oddly fitting setting for a horror film.
Whistler Camp will be acclaimed writer John Logan's feature directorial debut. John Logan is best known for his work as a playwright and screenwriter. His play, Red, won 6 Tony Awards and Logan is a three-time Academy Award nominee. Some of his screenplays include Gladiator, Hugo, The Last Samurai, Skyfall, and Spectre. John Logan is no stranger to horror having created and written the Showtime horror series, Penny Dreadful which ran on the cable network from 2014-2016 and its spin-off series Penny Dreadful: City of Angels in 2020.
John Logan will not only be directing Whistler Camp, but writing the screenplay as well. John Logan has talked about how being a gay man has inspired his work before, notably with Penny Dreadful and his interest in monsters. Given the fact that Whistler Camp will be taking place at a conversion camp and will feature numerous LGBTQ characters his perspective will be an important part of approaching these characters with respect and dignity, especially given the sensitive topic of conversion camps.
RELATED: NOPE: JORDAN PEELE'S NEXT HORROR FILM GETS A NEW POSTER AND TITLE AND WE HAVE WILD THEORIES ABOUT IT
Not too much is known about the story of Whistler Camp beyond the premise. Deadline broke the news about Blumhouse's new film as well as John Logan's involvement and indicated that casting had begun. When that news broke we at The Illuminerdi began digging for more and found some exciting character information and casting news.
NEW CHARACTER DETAILS FOR BLUMHOUSE'S WHISTLER CAMP
According to our sources Blumnhouse is in talks with Kevin Bacon for the role of Owen Whistler in Whistler Camp. Owen Whistler is described as a good looking man in his 50s. Slim, but with a muscular build and a calm ease about him. Owen has perceptive yet kind eyes and is the owner of Whistler Camp. Blumhouse is also interested in Anna Chlumsky (Veep) for the role of Nurse Molly. A pretty woman in her 30s who is new to Whistler Camp. Nurse Molly appears competent though a bit intense.
RELATED: PET SEMATARY PREQUEL: INTRIGUING NEW STORY DETAILS AND CHARACTER DESCRIPTIONS: EXCLUSIVE
With the conversion camp being the setting, it seems likely that the role of Owen Whistler is a bit more complex than the charming camp owner he is described as. This is purely speculation, but it seems like this could be a villainous character. Should Kevin Bacon take on the role he could add the kindness and charm that is described while also infusing the role with a threatening or creepy feeling should that be needed. We have also learned some interesting information about the two lead characters.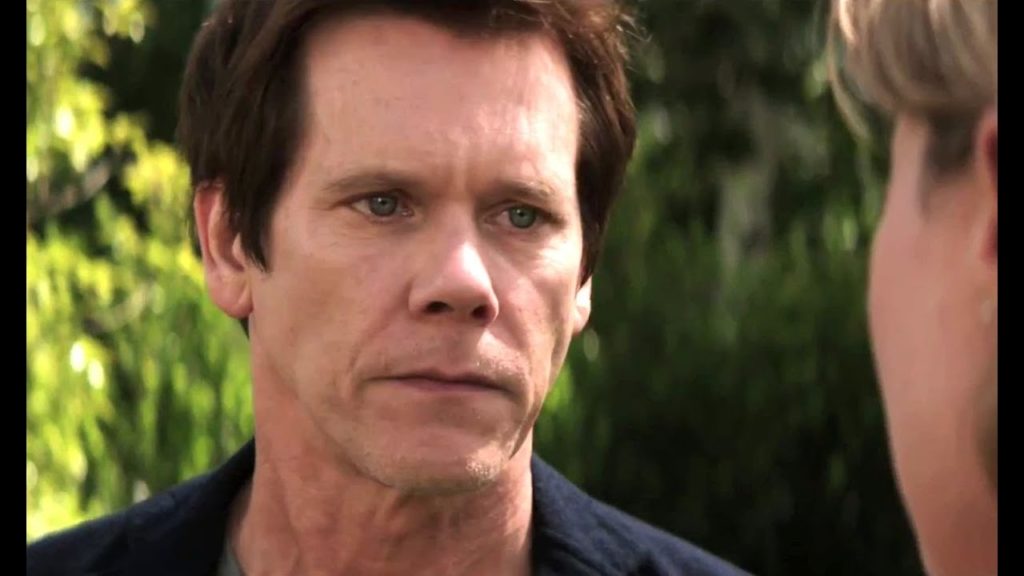 Jordan is described as proudly and unashamedly non-binary 17 year old. Jordan is smart, resilient, secure, and quick witted. They are a natural leader who refuses to back down from any challenge and is willing to stand up for themselves and others. It is worth noting that Blumhouse is specifically looking to cast a non-binary actor who was assigned male at birth.
RELATED: ARKHAM: THE BATMAN HBO MAX SPIN-OFF SERIES HAS AN INTRIGUING NEW WORKING TITLE: EXCLUSIVE
Alexandra is described as a 17 year old Transgender woman who uses the pronouns she/her. Strikingly fashionable and not a fan of the outdoors. Alexandra is effervescent, bold, confident, and authentically herself. She is also a compassionate and empathetic friend. Blumhouse is specifically looking to cast a transgender actor for this role.
The fact that Blumhouse is taking the representation seriously and looking to cast transgender and non-binary actors is a promising sign regarding the films treatment of LGBTQ characters. The premise is intriguingly unique which is a rarity in filmmaking with the endless reboots, sequel, and adaptations that have taken over the theaters. Whistler Camp could potentially be a thrilling horror film with an important message and solid representation. Whistler Camp is written and directed by John Logan. Jason Blum and Michael Aquilar are producing Whistler Camp and the film is expected to begin production in September.
What do you think about the lead roles for Whistler Camp? Do you want to see Kevin Bacon in this new Blumhouse horror film? Do you think his character could be the villain? Leave your thoughts in the comments below or on our social media and check back with The Illuminerdi for more Blumhouse and Horror news.
KEEP READING: TODD MCFARLANE'S SPAWN REBOOT ROPES IN BROKEN CITY SCRIBE BRIAN TUCKER