Marvel Studios is diving into the supernatural and horror corner of the MCU with upcoming projects like Moon Knight, Blade, and the rumored Werewolf By Night Disney Plus Halloween Special. Details about the plot of Werewolf By Night have been scarce although The Wrap did report that Gael Garcia Bernal signed on to star in the Halloween Special. In December we shared a couple of intriguing rumors that we had heard specifically that the Halloween Special would be focusing on the original Werewolf By Night, Jack Russell, and would include his niece Nina Price aka Vampire By Night.
RELATED: WEREWOLF BY NIGHT: GAEL GARCIA BERNAL TO STAR IN MARVEL STUDIOS' NEW HALLOWEEN SPECIAL
Deadline has now reported that Laura Donnelly has joined the cast and although there was no official word on who she'll be playing, Deadline pointed to Vampire By Night possibly being her role. Daniel RPK also retweeted the news with the caption "Vampire By Night!" which seems to support the idea that Laura Donnelly could be playing Nina Price aka Vampire By Night in Werewolf By Night.
HAS MARVEL STUDIOS' WEREWOLF BY NIGHT FOUND ITS VAMPIRE BY NIGHT?
Laura Donnelly has had a number of interesting television roles including The Nevers, Outlander, The Fall, and Brittania as well as cinematic roles in Tolkien and The Program. Her experience in the genre will likely lend itself well to the Halloween Special which seems to be exploring the more supernatural and horror aspects of Marvel. Nina Price aka Vampire By Night, who Donnelly is believed to be playing, is an especially intriguing character. Nina Price, aka Vampire By Night, was created by Jeff Parker and Federica Manfredi making her debut in Amazing Fantasy # 10. Nina is the niece of Jack Russell, the original Werewolf By Night, and is touched by the same family curse that Jack has been.
Jack and Nina's ancestor, Grigori Russoff, was cursed by a werewolf who had been imprisoned by Dracula himself. However, Nina is not only a werewolf, but a werewolf vampire hybrid. At one point Nina was attacked by a vampire which altered her lycanthropic curse so that she shows traits of both werewolves and vampires. By day Nina appears human, but after the sun sets she becomes a vampire with all their abilities and the drawbacks.
RELATEAD: RUMOR: MARVEL STUDIOS EYEING MICHAEL GIACCHINO TO DIRECT DISNEY PLUS PROJECT
However, every full moon she fully transforms into a white wolf, unlike her uncle Jack Russell who transforms into a humanoid werewolf, and gains the abilities and drawbacks of werewolves. Nina does her best to avoid hurting innocents in either of her supernatural forms targeting criminals to quench her vampiric thirst and locking herself away during the full moon.
Werewolf By Night is an exciting project not only because it will be another step deeper into Marvel's supernatural and horror corners, but because it continues the trend of holiday based stories like Hawkeye and the highly anticipated Guardians of the Galaxy Holiday Special. Werewolf By Night has the potential to tie into other highly anticipated projects including Blade, with the vampire and Dracula connections, and Moon Knight. Interestingly Moon Knight first debuted in the Werewolf By Night comics so an appearance from Werewolf By Night in the new Moon Knight series could be a fun full circle moment for fans.
RELATED: GEMMA CHAN CONFIRMS ANOTHER APPEARANCE OF SERSI IN THE MCU…BUT WHERE?
Both Werewolf By Night and Vampire By Night could be ideal characters to appear in Moon Knight or Blade. They would also be fantastic additions to a potential Midnight Sons project which many fans are hoping the supernatural corner of the MCU is building towards. Both Werewolf By Night and Vampire By Night are exciting characters to introduce into the MCU and a Halloween Special feels like the perfect place to dive into their stories.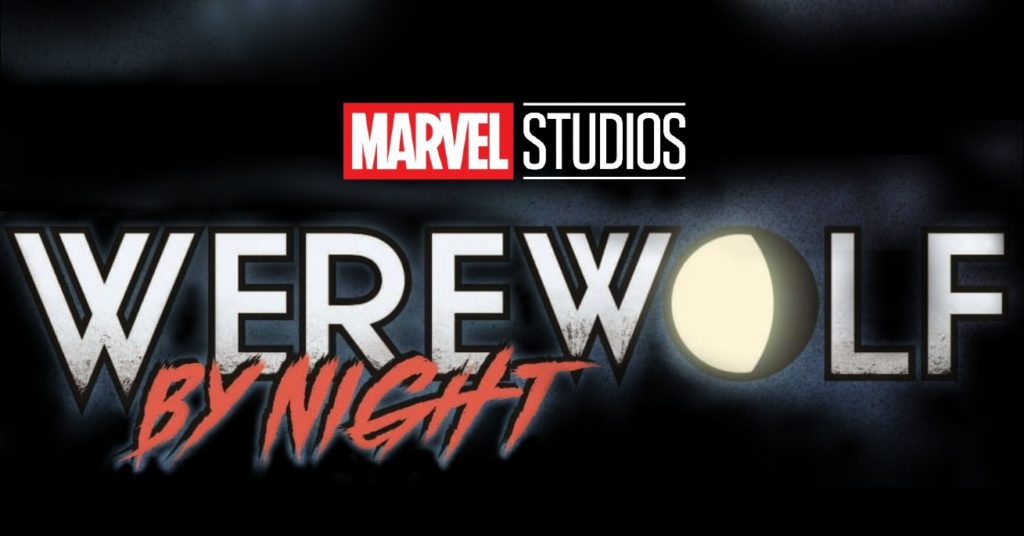 Are you excited for Marvel Studio's rumored Werewolf By Night Halloween Special? Do you think Laura Donnelly is playing Vampire By Night aka Nina Price? What would you like to see happen in Marvel's Halloween Special? Do you want to see a crossover project with the different supernatural characters like Midnight Sons? Leave your thoughts in the comments below or on our social media and check back with The Illuminerdi for more MCU and Werewolf By Night.
Source: Deadline
KEEP READING: WEREWOLF BY NIGHT HALLOWEEN SPECIAL RUMORED TO FOCUS ON JACK RUSSELL AND INCLUDE VAMPIRE BY NIGHT