We may know when Secret Invasion is coming.
The MCU is looking to have a giant 2022, like, bigger than 2021. 11 PROJECTS are releasing; that's insane for a studio. It helps, though, that 6 of the projects will be Disney+ releases. The other 5 will be theatrical releases, 2 of which are distributed by Sony Pictures, in association with Marvel Studios. It is the biggest year ever for a connected franchise, and Marvel doesn't look to be slowing down any time soon. Of those 11, Secret Invasion is poised as a big player for the MCU going forward, so here's what we know.
Secret Invasion has a stacked cast. Samuel L. Jackson and Ben Mendelsohn headline the cast, clearly, but what you may not know is the supporting cast. Olivia Colman, Emilia Clarke, and Kingsley Ben-Adir are all involved, as well as Christopher McDonald, Killian Scott, and Carmen Ejogo. Cobie Smulders will also return as Maria Hill. Thomas Bezucha and Ali Selim will direct the series, and Kyle Bradstreet is penning the script. The series was set to be released in 2023, but it may be looking up for the political thriller, as new info points to the series releasing in 2022.
Secret Invasion in 2022???
In a new image from Marvel Japan, obtained by The Cosmic Circus, Marvel Studios' 2022 slate seems to be displayed. Eternals is present, as the film arrived on Disney+ January 12, as well as Hawkeye. Moon Knight, She-Hulk, Ms. Marvel, Doctor Strange in the Multiverse of Madness, and Thor: Love and Thunder are all present as well, unsurprisingly. However, there are 3 notable additions. What If…? Season 2 is present, as well as fellow animated series I Am Groot. The big surprise is Secret Invasion is also present, following a report that the series was set to be released in 2023. The images can be seen below: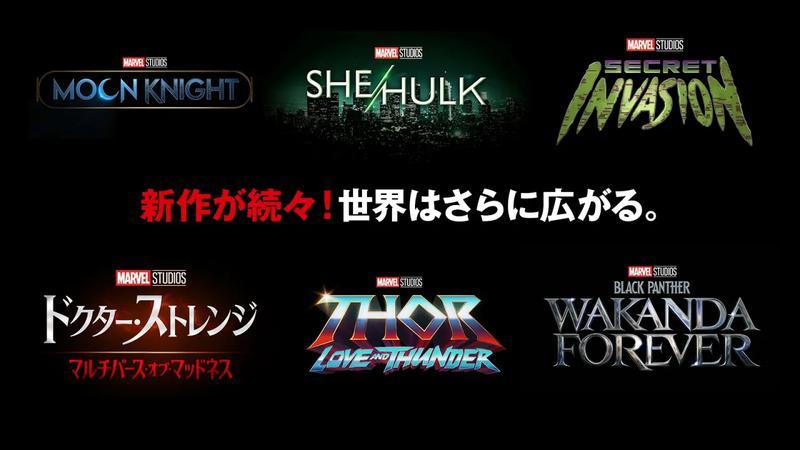 We have a LOT in store for us in 2022. Secret Invasion, I Am Groot, and What If…? Season 2 added to the list? We're in for a PACKED year. Everyone has a different favorite project for the year, but it's hard to imagine that people aren't hyped for Secret Invasion. That TV series is going to be huge. Insiders have claimed it to be a crossover event, with Avengers returning from all over. It'll be off the charts in scale, and it's nice to know that we won't have to wait until 2023 to see the show debut.
I Am Groot and What If…? Season 2 were rumored to be released in 2022, but never confirmed until now.
Secret Invasion will release on Disney+ in 2022. Catch Nick Fury & Talos' latest adventure in Spider-Man: Far From Home, now available on PVOD. What did you think of this news? Are you excited to see Secret Invasion in 2022? Let us know by mentioning @The_Illuminerdi on Twitter.
Source: The Cosmic Circus
KEEP READING: Peacemaker Review: A Wonderful Display Of James Gunn's Talents