Disney Plus has been excelling with their Marvel content lately and it sure looks like they'll continue to excel in the not too distant future. We got WandaVision, The Falcon and The Winter Soldier, Loki and soon enough we'll be getting What If…?, then Hawkeye, Ms. Marvel, She-Hulk, Moon Knight, Armor Wars, Iron Heart, and Secret Invasion will follow. There's tons of content for Marvel fans to be excited for but let's not get off track. Today I am here to talk to you guys about Secret Invasion.
Secret Invasion will be based on a comic book series of the same name which saw the shape-shifting aliens known as Skrulls infiltrate Earth disguised as civilians, influential figures, and even superheroes and supervillains alike. This won't be our first time seeing the Skrulls on screen, for those of you who saw Captain Marvel or Spider-Man: Far from Home, you'd likely remember them, although they had less prominence in the latter. When we met them in Captain Marvel, they were not exactly malevolent or very hostile for that matter so I'm assuming the Skrulls here are of a rogue fraction, corrupted or something, I don't know, we'll have to wait and see. 
New Secret Invasion Rumors
It's still unclear how much Secret Invasion will follow the comics. As far as we know, Samuel Jackson's Nick Fury will be the primary protagonist, Ben Mendelsohn will reprise his role as everyone's favorite Skrull, Talos and they'll be joined by Emilia Clarke, Kingsley Ben-Adir, Christopher McDonald and Olivia Colman. We don't know who they're playing yet but thanks to the @SecretsUpdates Twitter account we may have a few ideas due to leaked casting call sheets.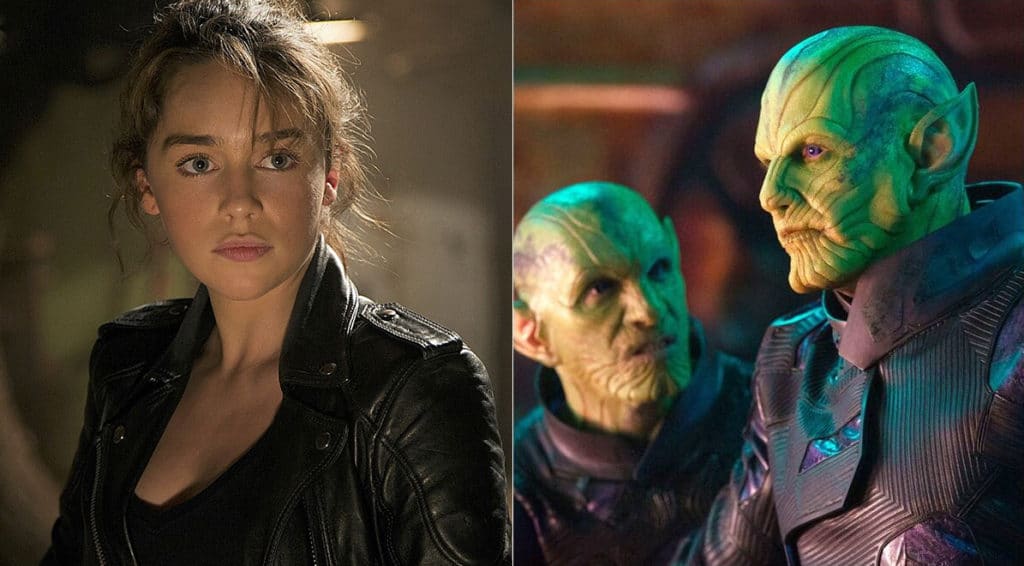 [Full disclosure, we're still unsure how accurate this information is so take this with a grain of salt.]
"Secret Invasion lead, Emilia Clarke will portray a confident spy (with some powers and attitude) that can get in and out of situations with ease as well trained and intelligent. She will play opposite Ben Mendelsohn for most of the show," 
According to the information shared by the account.
"Christopher McDonald will portray a Tucker Carlson [Fox News] anchor type character in [Secret Invasion]. The role is said to be a fun part for the actor. Olivia Colman will portray a mysterious character who works behind the scenes, possibly with [a] Russian accent and will also throw a punch. Major organizer. Pulls strings in the operations. Really smart and powerful." "[Kingsley Ben-Adir] will go toe to toe with Sam Jackson," they conclude. "This is a major role on par with the two leads (Samuel L Jackson and Ben Mendelsohn). He came up the ranks with SKRULL COMMANDING."   
I'll be honest with you, I couldn't care less about Game of Thrones, but I love Emilia Clarke so I'm thrilled to see her be a part of this. I wonder who she's playing, assuming this information is true, she's a superhuman of sorts. There are theories suggesting she's playing Jessica Drew, but that seems highly unlikely, considering Sony's upcoming Spider-Woman movie. If I was a betting man, I'd say my money is Abigail Brand, but I could be wrong. Either way, I'm just glad she's in this show. 
RELATED: PRODUCER GIVES AMAZING THROG DETAILS IN NEW REVEAL OF DELETED SCENE FOR MARVEL'S LOKI
I have no clue who McDonald or Colman could possibly be playing so I'll just skip ahead Ben-Adir who'll be the "Big Bad" of the series. While no names come to mind at the moment he definitely sounds like a Skrull general, hopefully, he'll even be a Super-Skrull, I can't wait to find out, what about you?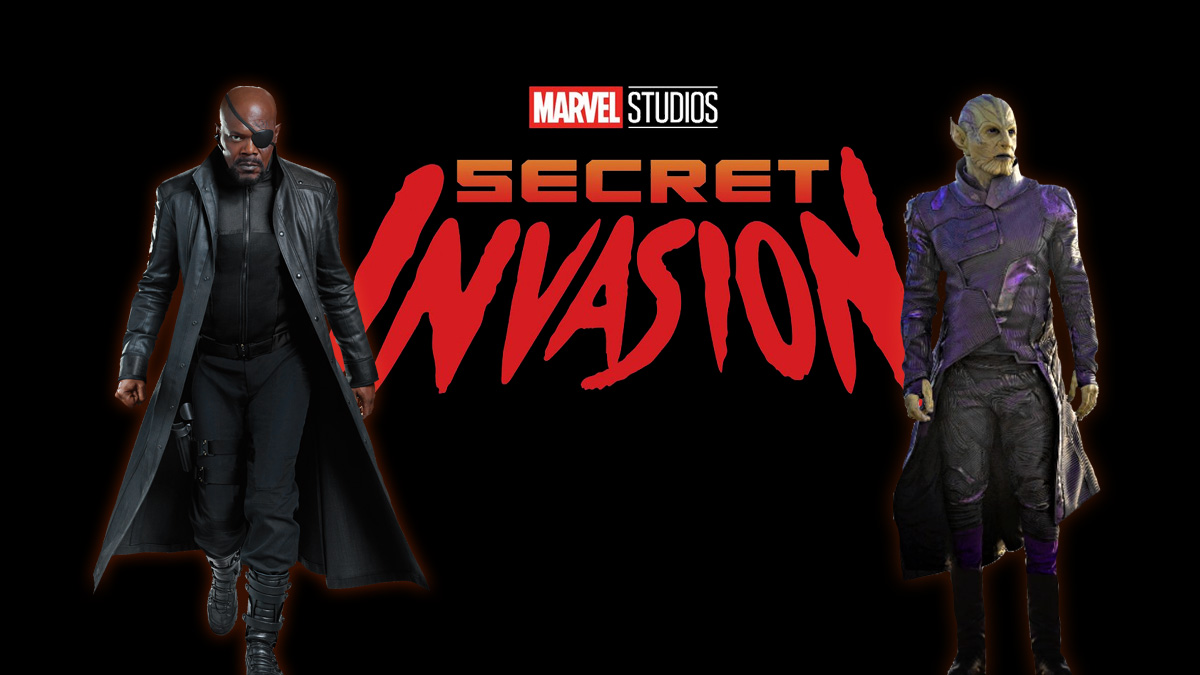 Who do you think they'll be playing in Secret Invasion? Are you looking forward to the upcoming series? Be sure to let us know in the comments and make sure to follow us on Twitter so you don't miss anything. 
KEEP READING: WHY WE EXPECT RIRI WILLIAMS AKA IRONHEART TO MAKE HER EXCITING MCU DEBUT IN BLACK PANTHER 2
Source: @SecretsUpdates