Power Rangers HyperForce was a tabletop role-playing game web series produced by Saban Brands and HyperRPG. The series was left on a cliffhanger after the season one finale and hasn't been renewed for a second season since Hasbro bought the franchise in 2018.
The show had quite a cult following and since the show's cancellation, there have been numerous campaigns for Hasbro to renew the show. Considering we are coming up on five years since the show's inception it seems unlikely that it will be renewed at this point.
At the end of the first season, the Rangers failed in their mission to stop the Alliance of Evil from preventing the Z-Wave. They then find themselves in a new timeline where Rita, Zedd, and Thrax have taken over the world. They then must go back in time to fix their mistakes.
RELATED: POWER RANGERS DINO FURY NOMINATED FOR A GLAAD MEDIA AWARD
It is also revealed in the episode that the Pink Ranger Chloe's dad has secretly been the Alliance leader this whole time. Chloe was understandably shocked and upset by this revelation, however, she had more important matters to deal with at the time.
What Power Rangers HyperForce Season 2 Could Have Looked Like
Recently, Meghan Camarena who played Chloe spoke to Den of Geek where she reveals where her character would have gone if HyperForce had been renewed for a second season.
"Chloe was gonna go bad," she reveals. "She was gonna join her dad on a quest to find her mom and probably do some questionable things." In the season finale Chloe was reunited with her untrustworthy father and didn't take his words to heart about her mother.

"(Chloe) had plans to kind of break stuff up from the inside. But she was gonna have to do some stuff that she couldn't undo. She was going to have to really convince her dad and everyone that she was bad. Chloe was going to go deep, deep undercover and to commit to that. To hopefully undo all the shitty stuff her dad had done and save the people that she cares most about."
It would have been awesome to see Chloe take a turn to the dark side in HyperForce season 2. It could have really shaken things up for the team. It would have been interesting to see if there would have been a new Pink Ranger or if she would have kept her powers.
RELATED: POWER RANGERS REBOOT: POSSIBLE UPDATES AND WILD RUMORS
Unfortunately, we will probably never get to see this come to fruition as Hasbro seems to have no desire to give HyperForce a second season. Perhaps they can accept the story for a one-shot in the comics similar to the "Psychotic" story or "Heir to Darkness".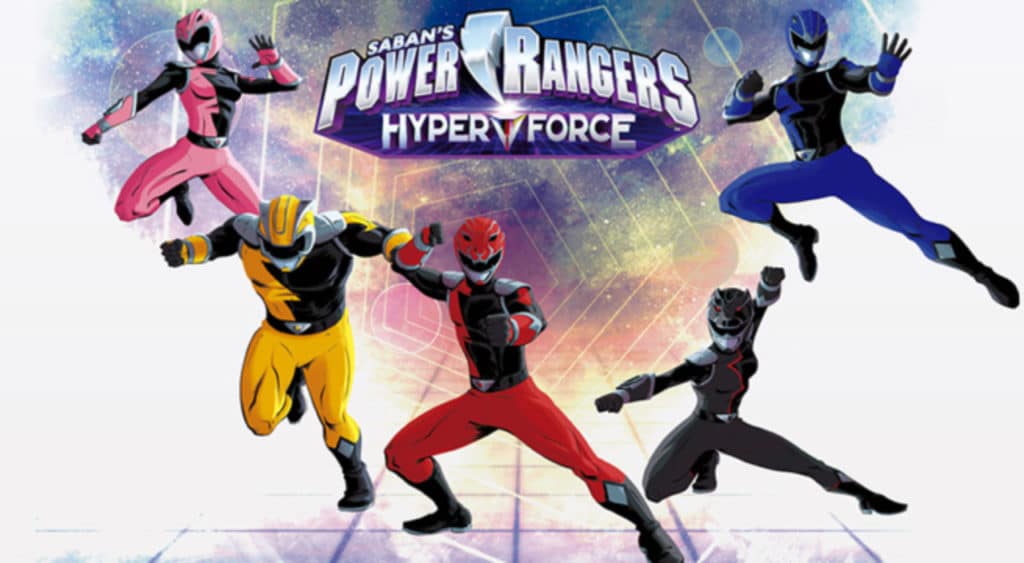 Power Rangers HyperForce stars Peter Sudarso as Marv Shih, the Hyperforce Red Ranger, Andre Meadows as Eddie Banks, the Hyperforce Blue Ranger, Paul Schrier as Jack D. Thomas, the Hyperforce Yellow Ranger, Meghan Camarena as Chloe Ashford, the Hyperforce Pink Ranger, Cristina Vee as Vesper Vasquez, the Hyperforce Black Ranger, Yoshi Sudarso as Joe Shih, the Time Force Silver Ranger and Hyperforce Green Ranger, and Malika Lim as the Game Master.
What are your thoughts on this? Would you like to see Power Rangers HyperForce be renewed for a second season? Let us know in the comments below. Also, be sure to follow The Illuminerdi on social media to be notified of more Power Rangers news and updates like this in the future!
KEEP READING: NEW POWER RANGERS RPG: PROFICIENCY POWER MINISERIES SHOWCASES THE POWER RANGERS TABLETOP RPG
Source: Den of Geek