Donald Faison is coming to DC's Legends of Tomorrow.
While this news is nothing short of a surprise for us, there just may be an even bigger "surprise" waiting in the wings.
RELATED: KEVIN MCKIDD WANTS TO REPRISE MENACING ROLE AS FENN RAU IN SEASON 3 OF THE MANDALORIAN
Apparently, NBC's favorite surgeon just might be trading scrubs for spandex as the "Greatest Superhero you never heard of… Until now!" And in case you really haven't heard of him, we're talking about Booster Gold.
Welcome To Legends Of Tomorrow, Mr. Faison
According to Entertainment Weekly, Donald Faison, a notable alum from Scrubs and Clueless, has joined the cast of DC's Legends of Tomorrow in a mystery role, and will make his first appearance in the upcoming seventh season finale due to air on March 2. 
While the name of his character currently remains a closely guarded secret, the detailed description is already igniting speculation that the fan-favorite Faison, one of Hollywood's proudest geeks, will be donning the gold and blue suit as one of DC's most colorful heroes, Booster Gold. 
Here's the full character description below;
"The Legends first encounter this character at a different phase of his career whose golden years are in the rearview mirror. He is good guy deep down; his ego is looking for a boost that only fame, fortune, and glory can provide. While he claims to have been recruited to work for a mysterious time organization, he wasn't offered much of a choice in the matter. 

As an unauthorized time traveler with high-profile aspirations, he developed a mischievous streak and cuts a few corners along the way to achieving his dreams. He knows all about the Legends of Tomorrow and finds them inspiring because they are the kind of heroes who started at the ground floor, as opposed to inheriting their powers from an alien planet, a spider bite, or wealthy parents. But the big question is whether his respect for the team is going to be able to help the Legends out of hot water or get them into hotter water!"
Booster Gold, Is That You?
I don't know why the Legends of Tomorrow showrunners decided to keep Faison's role a secret because that description screams Booster Gold abundantly loud and clear. If Donald Faison drove around in a parking lot shouting that he's Booster Gold in a megaphone, I highly doubt it would be any louder than that character description. If he's not playing Booster Gold, the only other character I can think of is a completely new original character inspired by Booster Gold because Warner Bros wouldn't allow CW to use him for whatever ridiculous reason.
Even though Legends of Tomorrow hasn't officially been renewed for season eight just yet, the producers have cast Faison with the assumption that, after his initial debut, he will return in an expanded capacity for the show's eighth season. Whether he would recur or become a series regular is to-be-determined.  
"We are beyond thrilled to have Donald Faison join the Waverider. We are all huge fans of his impressive body of work, and seeing him with the rest of the Legends in our finale was an absolute, side-splitting joy. We can't wait for our fans to see who he's playing, and we look forward to telling many more stories with him and our lovable misfits should we be blessed with an eighth season."

Showrunners, Phil Klemmer and Keto Shimizu
Faison then added to the statement.
"I have been a fan of Legends of Tomorrow since the first season, and have always wanted to be a part of the DC Comics universe. I'm excited to join such a talented cast."

Donald Faison
Faison is a very good actor, quite proficient with comedic talent, I have no doubt that he'll be a wonderful addition to the cast.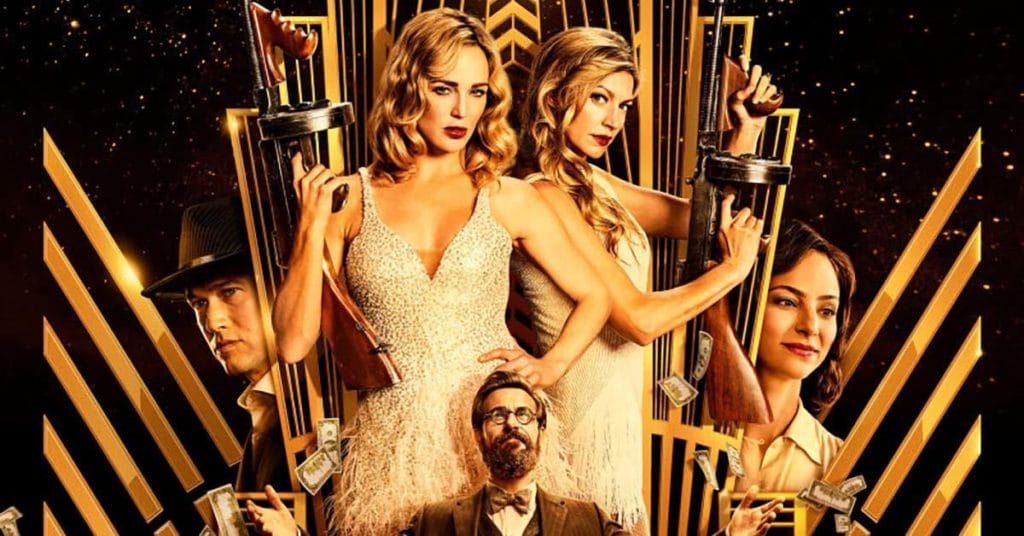 Who do you think Faison is playing? Why do you think he's playing Booster Gold? Let us know in the comments. If you like what you read, don't forget to follow us on Twitter or Facebook so you don't miss more DC or Legends of Tomorrow content like this in the future!
KEEP READING: BATGIRL: FIRST LOOK AT J.K. SIMMONS AS COMMISSIONER GORDON IN NEW SET PHOTO
Source: Entertainment Weekly