Ghostface will return for a Scream 6. Paramount and Spyglass Pictures have officially announced the new film in the mega-hit, slasher franchise in a joint statement, "We are tremendously grateful to the fans around the world who enthusiastically received our film. We can't wait for audiences to see what Radio Silence, writers Jamie & Guy and Project X have in store for our Woodsboro family."
Radio Silence's Matt Bettinelli-Olpin and Tyler Gillett will return to direct, with James Vanderbilt and Guy Busick returning to write the script. "Working with such a wonderful and talented family of creators — and in the lineage Wes [Craven] and Kevin [Williamson] so expertly built — has been the thrill of a lifetime, and we're so excited to bring the next chapter in the Scream saga to life," Radio Silence said in a statement earlier.
Project X Entertainment's James Vanderbilt, Paul Neinstein and William Sherak will produce. Kevin Williamson, the mastermind who wrote and reinvented slasher films 25 years ago with Scream, will executive produce, as will Radio Silence member Chad Villella and Spyglass' Gary Barber and Peter Oillataguerre.
Scream 2022 opened January 2022 and relaunched the franchise after an 11 year break. At this time it has earned $63.2 million domestically and has a total global box office of $107.3 million. A good box office take during Covid-era theater going.
Scream 2022 has original cast members stars Neve Campbell, Courteney Cox and David Arquette. And introduces the fantastic new cast of Melissa Barrera, Jenna Ortega, Jack Quaid, Jasmin Savoy Brown, Mason Gooding and Dylan Minnette. No casting have been made yet for the sixth installment, but the potentials are pretty clear if you have been following the films.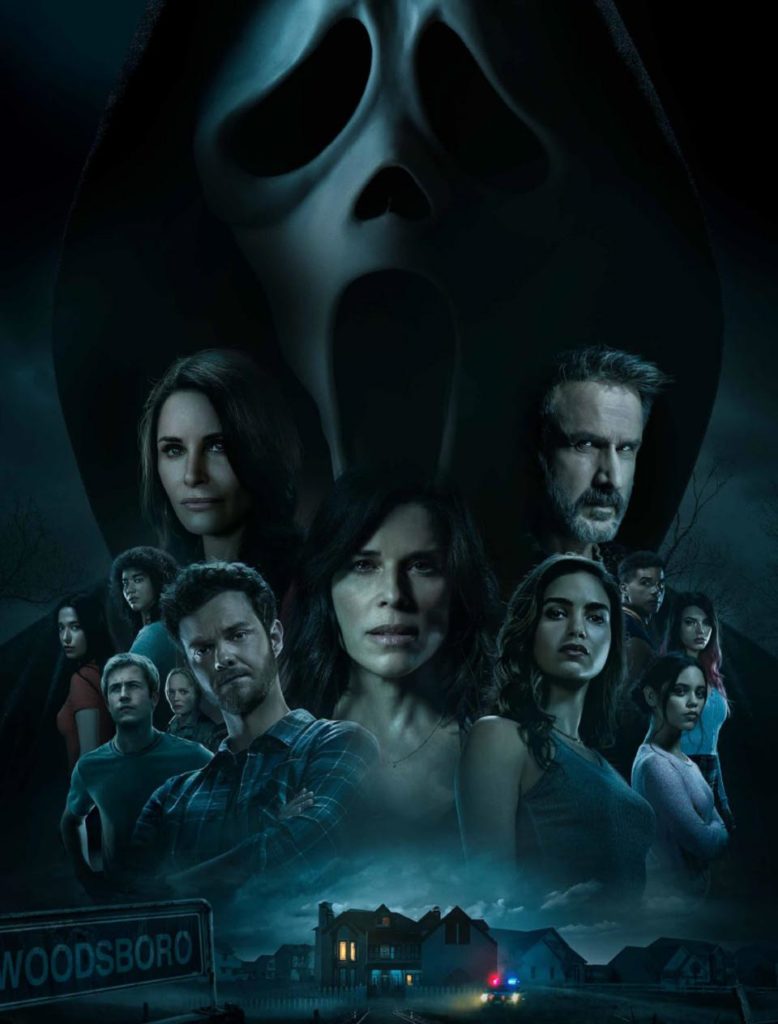 What Is Your Scream Theory?
In an interview with The Hollywood Reporter last month, executive producer Villella explained what would go into making a sixth installment "In order to make it special, you need to subvert things that have been established as the new rules and play outside of those parameters. Let's break the rules now that we just re-created. And just go for it. I think you have to really go there." Which leave to question, what do you want to see in a Scream movie? Who comes back? What are your theories? Production is slated to begin Summer 2022. And if you're not sure yet, check out our review here.