Might we be welcoming David Tennant back to Doctor Who?
Whovians are all atwitter as a rumor is starting to make the rounds. It is important to realize that this is just speculation, but it sure is a delicious one. It's no secret that Doctor Who has hit a bit of a rough patch lately. Honestly, it is a hard pill to swallow when you think about how amazingly Jodie Whittaker has done as the most recent incarnation of The Doctor. However, as fans have come to expect with every version, a regeneration sequence is on its way.
RELATED: HERE'S HOW VIN DIESEL COULD PLAY BLACK BOLT IN DOCTOR STRANGE IN THE MULTIVERSE OF MADNESS
And supposedly, it might have already been filmed.
David Tennant, The Once And Future Doctor?


And if that is true, then that leaves Whovians asking who could be the next doctor. In September, it was announced that Russell T. Davies would return as the series showrunner for the 60th anniversary. But he isn't the only one returning, as rumor has it David Tennant might be returning as well. This wouldn't be too crazy, as David Tennant previously returned during the 50th anniversary alongside Matt Smith.
But the part that makes it slightly more interesting is this time he wouldn't be returning as the loveable Tenth Doctor, but as the next reincarnation. Which if true, would make David Tennant the first actor to play two different versions of the Doctor. And it poses the question, what would be the reason for choosing the face of a previous doctor.
Tennant played the Tenth Doctor from 2005 until 2010, working alongside Davies. This is probably why the rumor is gaining traction, to begin with. Now if we assume this rumor to be true, would it only be for the 60th anniversary? If so, would this leave more time before the baton would be passed than to the 16th Doctor in a time where COVID is still making filming hard? Or could it be a marketing ploy just to breathe life back into the franchise?
Fans absolutely loved the 50th anniversary, and who could blame them? The chemistry between the doctors was pure chaotic perfection, setting the bar high for the 60th anniversary. Plus Doctor Who saw a major reaction with fans when they brought back John Barrowman as Jack Harkness.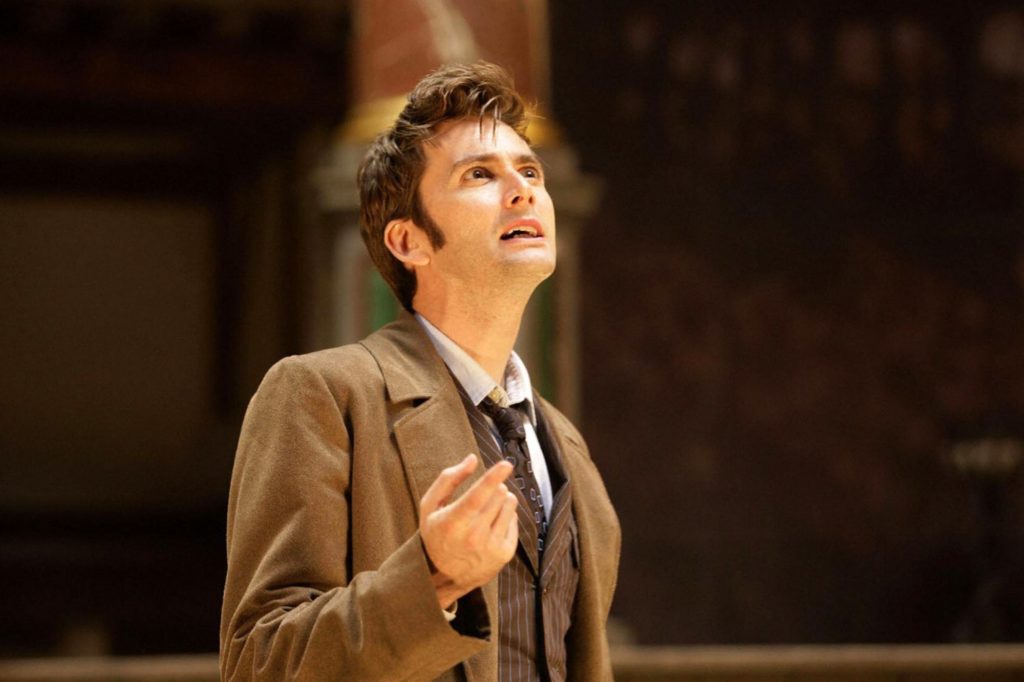 Whovians are a very nostalgic fan base, who love seeing the show's history weaved back and forth into the plot as it continues to grow. No matter what might happen with this rumor, it does leave fans waiting on the edge of their seats for more news to come out regarding what the 60th and future seasons of Doctor Who might bring.
Would you want to see David Tennant return? Why or why not? Let us know in the comments below or on social media.
KEEP READING: LOKI: GUGU MBATHA-RAW CONFIRMS THE RETURN OF RENSLAYER IN SEASON 2
Source: Den of Geek