Get ready to re-experience The Color Purple.
Every now and then, Hollywood gets bitten by the musical bug and makes it a great time for fans to be alive. Coming off hits like Tick, Tick… Boom!, In the Heights, and The Prom, it seems that a lot more musicals are getting the green light. However, the biggest hurdle a musical adaptation faces comes down to who is being cast.
RELATED: LOKI: GUGU MBATHA-RAW CONFIRMS THE RETURN OF RENSLAYER IN SEASON 2
That is why fans are rejoicing over the new announcement regarding The Color Purple musical movie. Based on Alice Walker epistolary novel written in 1982, made into a Steven Spielberg movie in 1985, and brought to the stage in 2005, this masterpiece holds a deeply rooted connection to so many. And no one understands that more than the legend Oprah Winfrey.
Oprah Winfrey Introduces The Color Purple Cast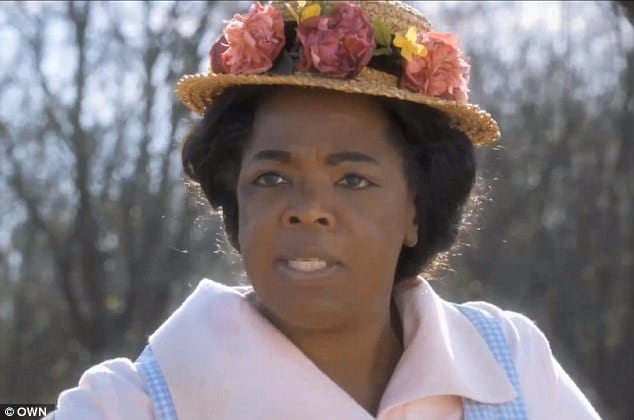 Winfrey claimed in 2016, as she was introducing The Color Purple Revival at the Tony Awards, that the musical had been in her life for over 30 years. Playing the role of Sofia in the movie and later helping bring the movie to Broadway, Oprah is now leading the charge with her co-producer Scott Sanders to bring the musical to the big screen.
"To reinvent the movie at this time is to reinvent a phenomenon." Oprah is quoted, along with "This ain't your mama's color purple."
The Color Purple tells the story of Black women from the rural South during the early 1900s. Working hard to not only survive but to thrive no matter what the world might throw their way, including unspeakable cruelties that at times feels like a way of everyday life. While the story is soul-wrenching, it is also filled with joy, love, and inspiration as these women hold on to the good, fueling their need to keep pushing through.
Joining Oprah and Sanders as producers on the new movie is Spielberg and the 1985 film's composer/producer Quincy Jones. Blitz Bazawule (Beyonce's Black is King, The Burial of Kojo), is joining the team as director, along with screenwriter Marcus Gradley (The Chi). Along with music written by Brenda Russell, Stephen Bray, and the late Allee Willis.
But who are the people that will bring The Color Purple characters alive once more?
Fantasia Taylor as Celie

Fantasia is no stranger to the central role Celie. Playing the character on Broadway in 2007, she later recorded one of the musical's most beloved songs on her 2010 album. She carries the range needed for the vocals. As well she can balance between the power Celie holds and the vulnerability needed when Celie faces some of the hardest challenges imaginable.
Oprah discusses how "I'm Here" is an anthem for women's empowerment. As well as stating that "there is no better time than this moment" during an interview with Vanity Fair. Listen to Fantasia sing the song below.


Colman Domingo as Mister

Mister is the villain in Celie's story, causing her so much trauma, abuse, and heartbreak. Coleman Domingo is an amazingly talented actor who as Oprah stated, "has the prolific ability to embody any character." As well as his vast acting category from shows like Fear the Walking Dead and Euphoria, he is also an incredible singer. He has played such roles as The Wiz, Billy Flynn (Chicago), and Mr. Bones (The Scottsboro Boys) which led to his Tony nominee for Best Performance by an Actor in a Featured Role in a Musical.

Domingo also spoke with Vanity Fair and had this to say about Mister, "He's a broken character. He has dreams and aspirations, like everyone else, that have been unfulfilled. What does he do? He oppresses others."


Halle Bailey as Nettie

Halle Bailey is a name that many people are aware of due to her landing the role of Ariel in Disney's live-action version of The Little Mermaid. As well as she is half of a musical duo Chloe x Halle, which has earned 5 Grammy nominations since 2018. She is a strong force of talent, which is perfect for the character of Nettie.

Nettie is Celie's younger sister who runs away after Mister attacks her. The harder thing about this character is that for most of the story she is absent, but her presence needs to be strong enough that audiences will continue to fill her around them, around the other characters.

Taraji P. Henson as Shug Avery

Shug Avery is the blues singer who has the heart of Mister, really every man, and ends up stealing the heart of Celie. Not only is she known for her voice, but also her beauty which leads to a whole number called "Shug Avery Comin to Town." But she isn't just beauty, Shug also ends up becoming a teacher to Celie and a role model to what women can be in a world where women lacked power and status without a man by their side.

Now while unlike the others so far Taraji P. Henson doesn't have a career rooted in music, she has starred as a singer in several film projects. Including singing in the 2005 musical drama Hustle & Flow. And it will be exciting to see how she makes Shug shine in this new version.

Corey Hawkins as Harpo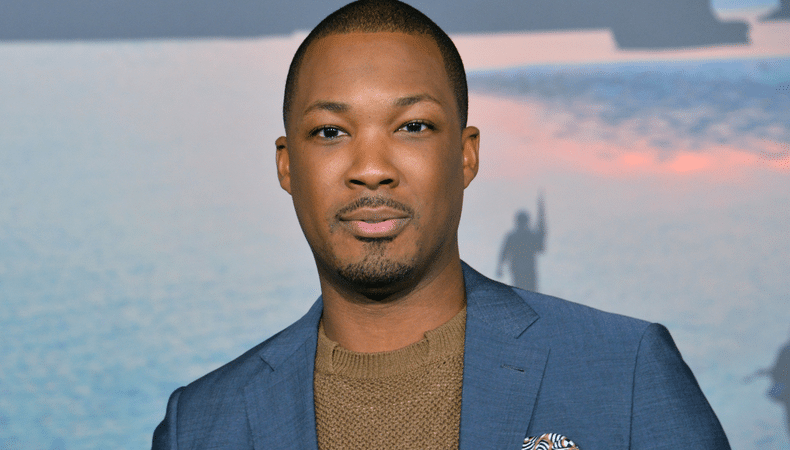 Harpo is the son of Mister and his first wife. And unlike his father, is rather sweet and kind-hearted. And honestly, there isn't anyone better suited for this role like Corey Hawkins. Hawkins is another actor who can do it all. From Tv series like The Walking Dead and 24: Legacy, to films like Straight Outta Compton and In the Heights. His role as Benny is actually what caught Blitz attention, leading him to say "Is there any way Corey would play Harpo? He would be incredible."

Danielle Brooks as Sofia
Danielle Brooks is probably best known as her role of "Taystee" from Orange Is the New Black. But what many don't know is that like Fantasia, Brooks has also had her time to shine in The Color Purple on Broadway. She stared in the revival as Sofia and fans are happy to see her come back.

Sofia is the wife of Harpo and is an extremely strong willed character, which leads to Celie becoming jealous at times. It's this jealousy that pushes Sofia to a breaking point when Harpo falls into the habits of his father and hits her. It is also this moment that created one of the best songs in musical history, "Hell No." Filled with a fast tempo bluesy jazz, that reaches deep into ones soul, this song is a show stopper.

Not to mention Sofia, is the role that Oprah played. It has a deep, personal connection to the icon. So it makes sense why Oprah decided to make this moment special, by calling Brooks directly to pass on the baton. Check out the clip below:



H.E.R as Squeak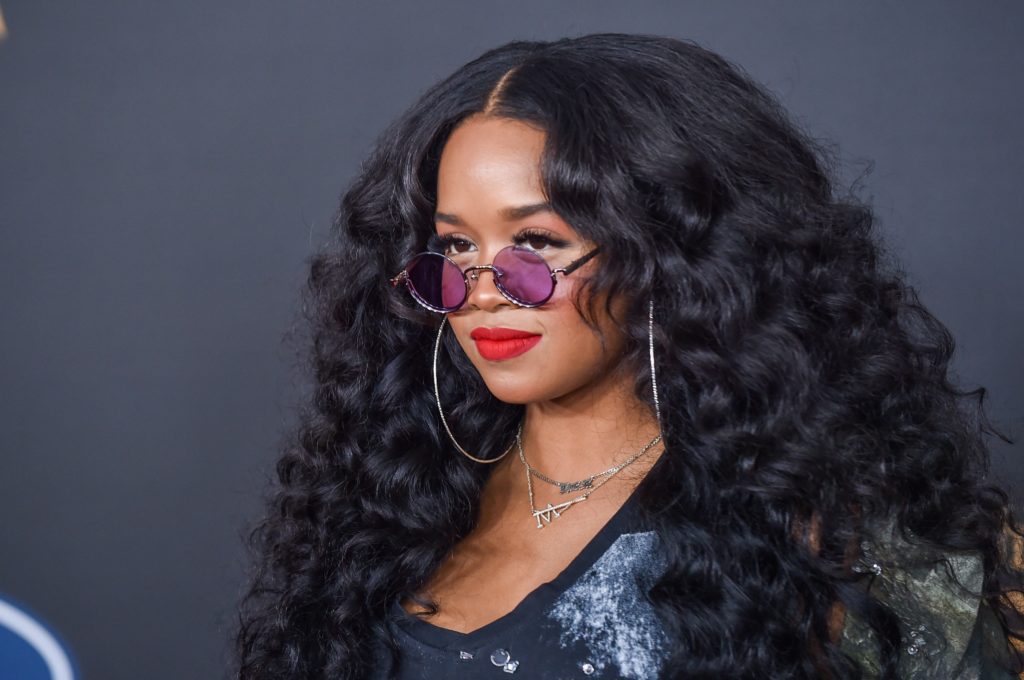 Squeak is Harpo's second wife after Sofia leaves him and through her own trauma, finds her voice and inner strength. Which eventually leads to her taking a path of singing similar to Shug. H.E.R is well known in the R&B industry for her talented voice and can bring a new level to the character.

There is not doubts that this version of The Color Purple will be another award-winning creation. The cast is extremely well-rounded with some having played the roles before, to new faces and talent. This leaves a buzz of excitement for fans as production and crew get ready to start filming in Georgia next month.
KEEP READING: SCREAM 6 GREENLIT "WE GOT TO CARRY ON AND PLAN THE SEQUEL!"
Source: Vanity Fair