Earlier this week, we learned that Fifty Shades of Grey star Dakota Johnson is in talks to take on the lead role in Madame Web. Now a recent Instagram post appears to have confirmed the news.
It may be hard to figure out why Sony Pictures would want to make Madame Web movie. However one thing is clear, the hype from Spider-Man: No Way Home has fans wanting more of anything Spider-Man related.
Dakota Johnson Is Madame Web?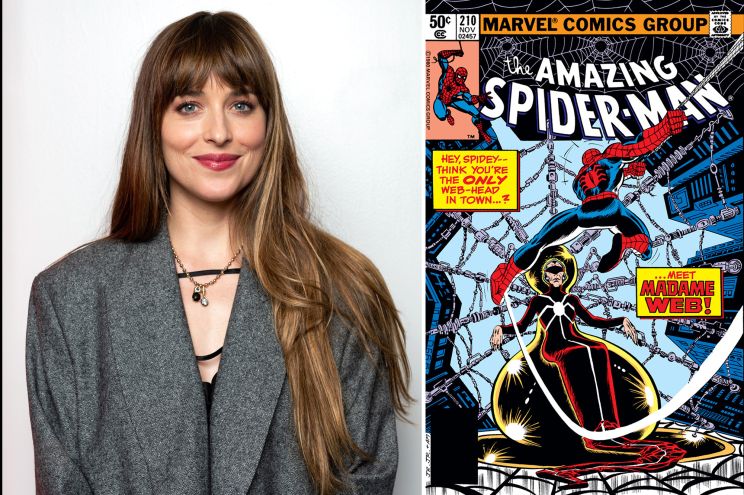 Dakota Johnson's new role has been a minor supporting character in Spider-Man's comic book world. Madame Web is blind, frail, and unable to get out of a chair that keeps her alive. So what could she bring to the world of Spider-Man?
RELATED: VIDEO: EVERYTHING WE KNOW ABOUT GUARDIANS OF THE GALAXY VOL. 3!
Despite all of that information, there's no denying that the character of Madame Web has potential. In recent years, Marvel Comics has introduced a younger version of the character with a former Spider-Woman called Julia Carpenter. What isn't in question is that her connections to the Multiverse could be proven crucial for the future of Spider-Man movies.
Judging from Sony's previous efforts, with Venom and Morbius, Cassandra Webb being reinvented is in many ways inevitable. S.J. Clarkson is directing Madame Web from a script by the writing team behind the Morbius.
Dakota Johnson Spins A Tangled Web On Social Media
Regarding that Instagram post, Dakota Johnson took to the social media website to share a web emoji. Does this mean that the Spider deed is done?
The Madame Web spin-off for Sony could get fans hyped to see who comes into the Multiverse. However, we won't know for sure until we are in theaters. But are we excited to see what happens? Yes!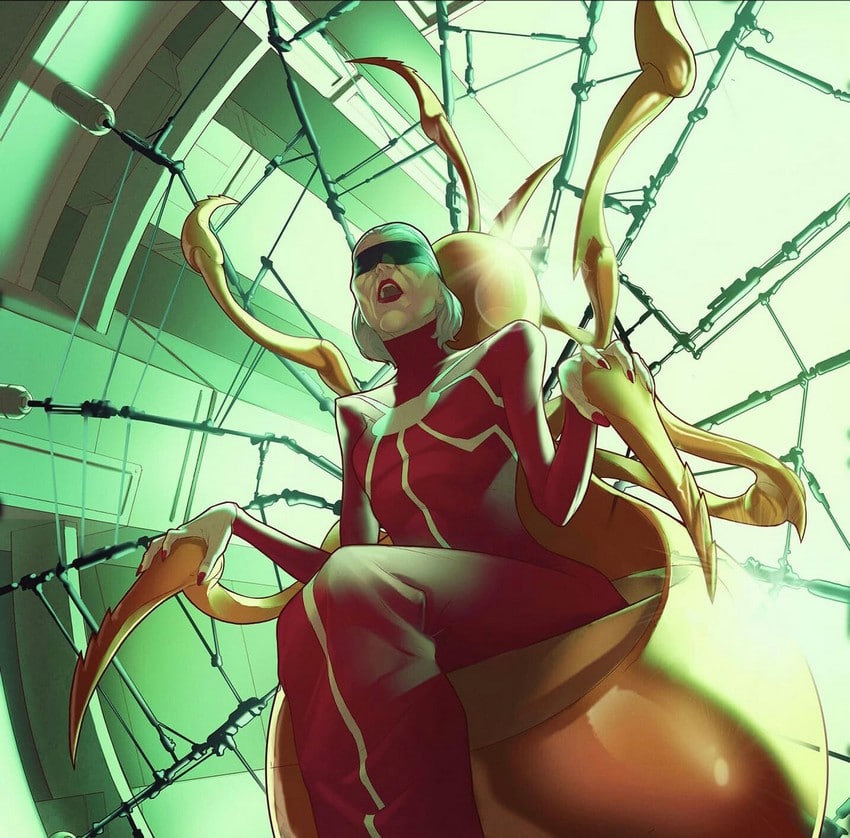 There currently is no release date for Madame Web. What do you think Dakota Johnson will bring to this character? What's your favorite Dakota Johnson role? Are you excited to see this as a spin-off series? Let us know in the comment section below or over on our social media!
KEEP READING: DAREDEVIL STAR CHARLIE COX REFLECTS ON NO WAY HOME AND HIS FUTURE IN THE MCU
Source: CBM