The Illuminerdi has learned that an iconic supervillain from Superman's rogues gallery will be appearing in the upcoming fourth season of the hit HBO Max DCTV series, Titans.
Consider this your official spoiler warning, in case you don't want to know more details about this exciting guest star. 
TITANS SEASON 4 OFFICIAL SPOILER WARNING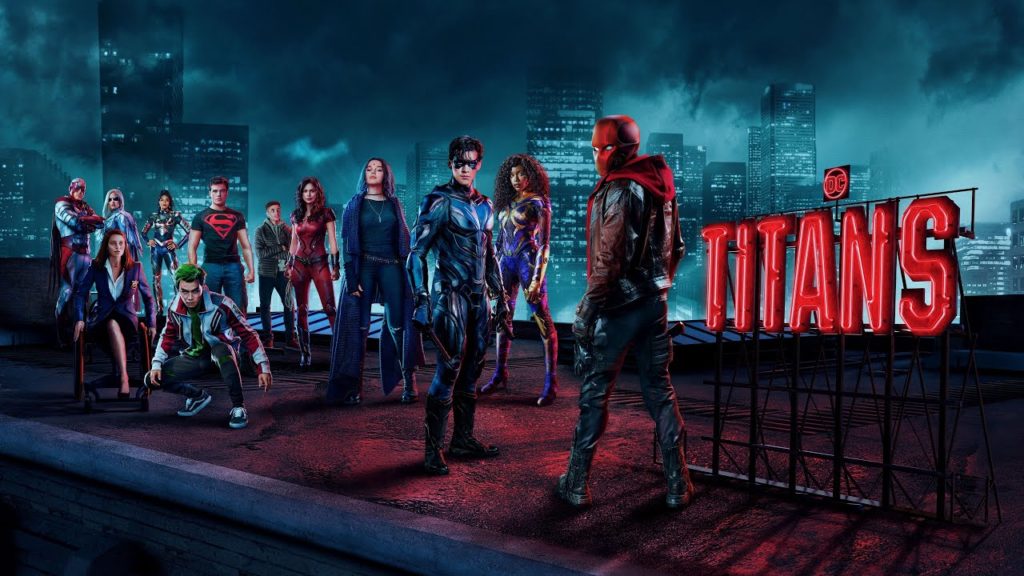 Fans of Joshua Orpin's Superboy character, who was introduced in season 2 of Titans, as well as lovers of the Cadmus Labs and Lexcorp parts of the DC Universe, prepare yourselves. The Illuminerdi has learned that Lex Luthor will be making a surprise appearance towards the beginning of Titans season four.
From what we are hearing, Lex Luthor will not be a regular Titans cast member this season. This version of Lex Luthor will be 40 or older and his appearance is intended to be memorable. 
RELATED: BATGIRL: FIRST LOOK AT J.K. SIMMONS AS COMMISSIONER GORDON IN NEW SET PHOTO
We've had our ears to the wall of this upcoming project. In January 2021, we exclusively reported that Titans was negotiating with Joseph Morgan, Frank Potenta and Lisa Ambalavanar to play the supervillains "Brother Blood", "Mother Mayhem", and "Jinx" respectively. Shortly afterwards, Deadline wrote a report stating that the trio had been cast for season 4. 
The Titans were already going to have their hands full fighting Brother Blood, Jinx, and Mother Mayhem. While we do not know if Lex Luthor's role will be antagonistic, considering his nature and long-established history as one of the most powerful criminals in the DC Universe, it seems more than likely. Perhaps Lex Luthor will fight the Titans united, or face off one-on-one against Superboy, his own flesh and blood. 
TITANS SEASON 4 WILL FEATURE ONE OF THE GREATEST EVIL GENIUSES IN THE DC UNIVERSE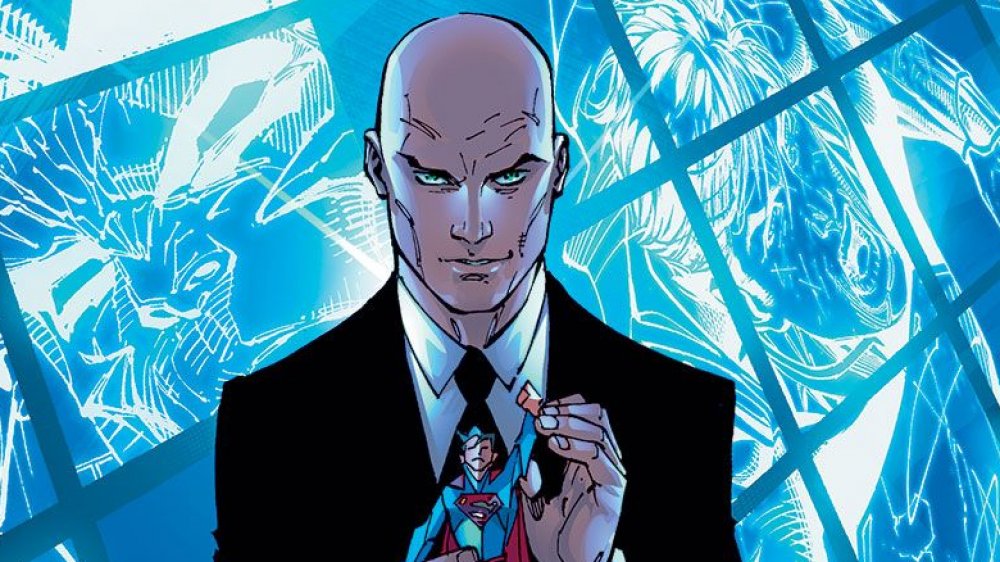 Superboy is a clone created from a mix of Superman's DNA and Lex Luthor's. In a sense, Luthor is like a lost father to Superboy, so should they meet, their conflict may be more emotional and/or mental than physical. Only time will tell, but no matter what, the coming of Lex Luthor is sure to have consequences.
Titans has had a history of misfiring with major DC supervillains, so hopefully they get Lex Luthor right in his upcoming guest role. Trigon, arguably the Teen Titans most iconic foe, failed to impress with an underwhelming storyline that bled over from season 1 to season 2. Most fans of the character like to forget about this unfortunate adaptation. 
RELATED: THE BATMAN DIRECTOR SHARES A NEW 3-MINUTE SCENE FROM THE UPCOMING FILM
Just last season, Titans (very, very loosely) adapted "Under The Red Hood" and "A Death In The Family". These iconic tales heavily feature the Joker, but Titans decided never to show the Joker's face, to cast an unnamed extra in the role, and to have Batman kill the Ace Of Knaves with a crowbar.
A NEW LEX LUTHOR EMERGES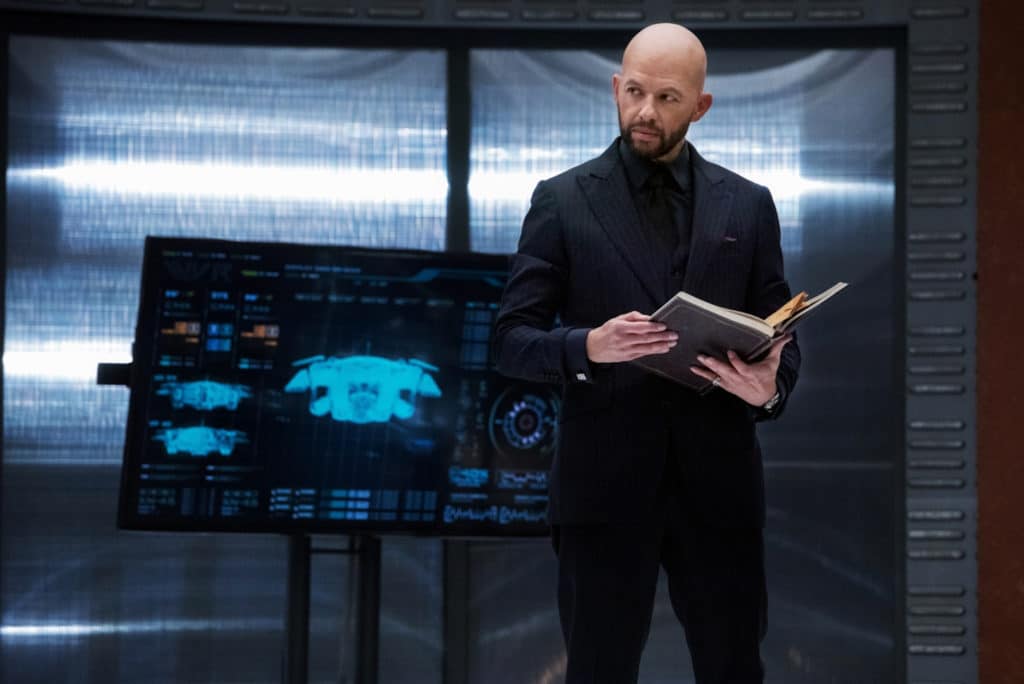 Lex Luthor was created by Jerry Siegel and Joe Shuster, first appearing in 1940's Action Comics #23. He has been adapted to film and television multiple times, with some versions faring better than others. Recently, Jon Cryer portrayed Lex Luthor in the Arrowverse, particularly on Supergirl. In the DCEU, Jesse Eisenberg played Lex Luthor as the primary antagonist of Batman v Superman: Dawn of Justice, and briefly again in Zack Snyder's Justice League. Cryer's version was received fairly well, while Eisenberg's Lex Luthor was extraordinarily polarizing within the DC fanbase. 
The gold standard that Titans should look to in developing their version of Lex Luthor is Michael Rosenbaum's take, seen on the beloved CW series, Smallville. Michael Rosenbaum played a younger Lex Luthor, and he played the character longer than any other actor. He brought an electric gravitas to a show that otherwise tended to get lost in itself. Rosenbaum was easily the most captivating element of that show, and Titans would do well to learn from his work. 
RELATED: VIDEO: EVERYTHING WE KNOW ABOUT GUARDIANS OF THE GALAXY VOL. 3!
Lex Luthor's Titans debut in the upcoming fourth season could be an amazing treat for Superman fans, or it could be a deeply frustrating experience. Everything hinges on the execution, something which Titans tends to struggle with. Fingers crossed.
Stay tuned to The Illuminerdi for updates on the Titans Lex Luthor story as it develops. Are you excited to see Lex Luthor appear in season 4? Let us know your thoughts in the comments below or on our social media!
KEEP READING: DOES BATMAN (1966) HOLD UP IN 2022?