The Wonder Twins are back, activating their powers in the form of a brand new film heading to HBO Max.
Warner Bros. has hired Adam Sztykiel, who previously worked on DC's highly anticipated upcoming movie Black Adam, to write and direct the original live-action feature called Wonder Twins for HBO Max based on the DC characters most of us remember from watching Hanna-Barbera's Super Friends.
RELATED: IS THE MIND BENDING NEW TRAILER HINTING AT DOCTOR STRANGE VISITING AN ANIMATED WORLD?
Temple Hill's Marty Bowen and Wyck Godfrey – also known for their work on franchise hits such as The Twilight Saga, The Maze Runner, The Fault in Our Stars, and Love, Simon – will produce the Wonder Twins movie.
Who Are The Wonder Twins?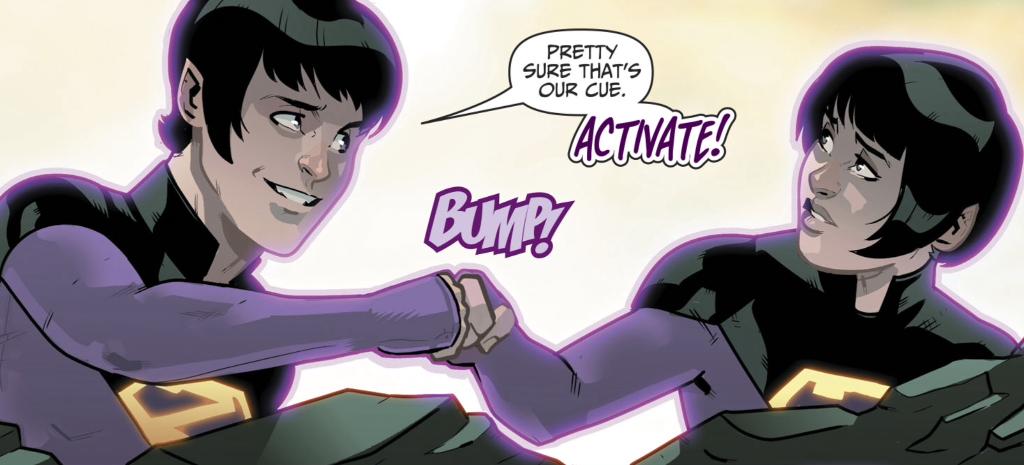 The Wonder Twins are a brother-sister duo of shapeshifting alien superheroes named Zan and Jayna. They have been ingrained in the minds of kids who had the privilege of growing up in the '80s, courtesy of Hanna-Barbera's The All-New Super Friends Hour as young prodigies to iconic DC heroes such as Superman, Batman, and Wonder Woman. The duo then appeared in the Super Friends comic and, over time, became integrated into the larger DC universe.
Similar to how Power Rangers are known for saying, "It's Morphin Time!", whenever they transform before going into battle, Wonder Twins are recognized for their transformation battle cry, "Wonder Twin power, activate!". Zan would then transform into any form of water, while Jayne would transform into any ferocious or adorable animal.
It's Not Their First Rodeo
Over the years since Super Friends ended, The Wonder Twins haven't aged well at all. Nowadays they're mostly found in parodies or memes. However, DC has made attempts at reintroducing the characters with hopes of having them being taken more seriously, though those attempts haven't been much fruitful. They only made one live-action appearance in the ninth season of Smallville and appeared in a handful of episodes for Teen Titans Go!.
Other than the Wonder Twins, of course, we have no idea what this movie's about, the plot is currently locked away, but if it turns out to be a comedy I won't at all be surprised.
The Right Man For The Job
Sztykiel has made quite an impressive reputation for himself as an accomplished writer and director, he has a long history working with Warner Bros., having worked on movie comedies Due Date, Project X, Spy Guys, We're the Millers, and the Dwayne Johnson monster movie Rampage, as well as serving as a writer and producer on Scoob! for Warner Animation Group.
Most recently, he reunited with Johnson for Black Adam, one of DC's knights on Hollywood's chessboard all set to be released theatrically July 29.
How excited are you about this movie? If you like what you read and can't wait for more, don't forget to follow us on Twitter or Facebook so you don't miss more DC or HBO Max content like this in the future!
KEEP READING: NEW CASTING DETAILS ABOUT MYSTERY STAR WARS DISNEY PLUS SERIES
Source: THR